Iconic fashion brand Maison Martin Margiela is getting the documentary treatment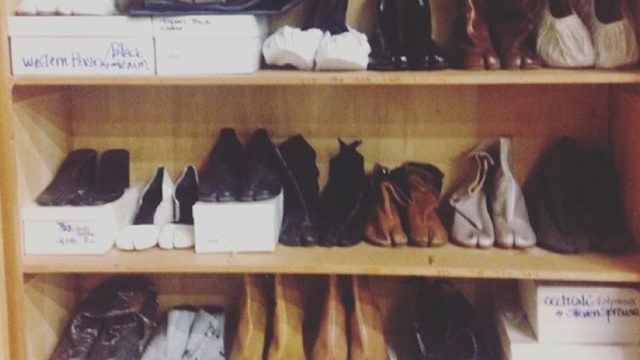 Even if you don't know Maison Martin Margiela by its distinctive name alone, you've seen the fashion house's work. Or rather, you'll recognize some of their trademarks. Tabi (split-toe) shoes, avant-garde silhouettes and materials, and most curiously, no labels.
https://www.instagram.com/p/BQagMP2gm37
The brand's historically been a quiet but innovative presence in the fashion world. That probably changed when Kanye West started donning the brand's face masks while on tour. (The rapper is clearly a fan; his Instagram page is currently solely dedicated to archival Margiela pieces.)
But Martin Margiela, the man behind the brand, is notoriously secretive. He doesn't chase celebrity accolades the way many modern designers do. In fact, the brand calls itself a "We," recognizing themselves as a collective vision. Though he stepped down from his not-position position behind the brand eight years ago, Margiela remains a potent fashion force.
Featuring not Margiela himself but the many, many people who work around him, the  documentary works both as an archive and a character study. The production company behind the film is also creating a book companion: A full range of ways to look at both the man and the brand. And if that's not enough for fashion fans? There's a Margiela museum exhibit hitting Paris in 2018.