Maisie Williams apparently thought THAT Gendry scene from last night's Game of Thrones was a prank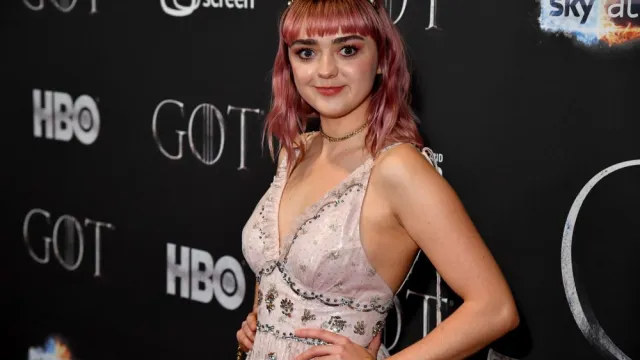 Warning: The following post contains spoilers for Season 8, Episode 2 of Game of Thrones.
Episode 2 of Game of Thrones Season 8, which aired on April 21st, saw the group at Winterfell spending their last night together before the impending battle against the dead. It was an episode filled with reconciliations, recollections, and revelations. But one of the most shocking moments of the episode came when Arya Stark had sex for the first time—with her extremely fit friend from the Kingsroad, Gendry. And it turns out even Maisie Williams had her doubts about the scene when she saw the script for the episode.
"At first, I thought it was a prank," Williams told EW. "I was like, 'Yo, good one.' And [the showrunners were] like, 'No, we haven't done that this year.' Oh f*ck!"
Showrunners David Benioff and Dan Weiss have infamously given the cast fake scripts in the past, but that wasn't the case for this scene. However, Weiss and Benioff did let Williams choose how much skin she wanted to show in the scene.
"David and Dan were like: 'You can show as much or as little as you want. So I kept myself pretty private. I don't think it's important for Arya to flash. This beat isn't really about that. And everybody else has already done it on the show, so…"
Joe Dempsie, who plays Gendry, admitted to EW that the scene was a little strange for him since he's known Williams since she was a preteen.
"At the same time, I don't want to be patronizing toward Maisie—she's a 20-year-old woman. So we just had a lot of fun with it, he told the site.
HBO even made sure to clarify Arya's age in a pre-show tweet—just in case fans had similar reservations.
This season of Game of Thrones has already been full of surprises. Now, fingers crossed both Arya and Gendry manage to survive their battle against the army of the dead.