Maisie Williams surprised the heck out of her friend for a great cause, and it'll make you LOL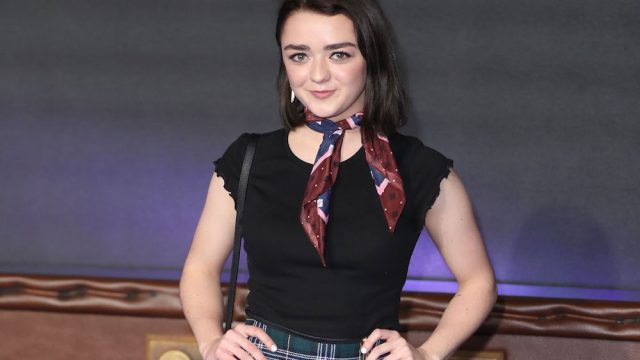 The fabulous lady who stars as Arya Stark in HBO's Game of Thrones has an important message for us. Maisie Williams insists we stop going to dolphin shows. Maisie insists that the tanks for dolphins will always be too small for the magical sea creatures.
Maisie became invested in the cause thanks to her friend Alexandra, who has been in Taiji, Japan fighting against dolphin hunting. Maisie has become a global ambassador for the Dolphin Project, which seeks to educate people about the harms of hunting dolphins and eventually end the practice.
Maisie Williams travelled to Taiji, and surprised Alexandra in this adorable video.
"Surprised my wilderness explorer in Taiji. So beyond proud of my wittle @alexinwonderlust out here on her ones, doing her bit for @dolphin_project I've been highly anticipating this trip – I'm intrigued to finally see the work that Dolphin Project do here, can't wait to get involved and make a change."
Leave it to the incredible Maisie to both support her friend AND a great cause in one beautiful post.
Maisie plans to document her experiences in Taiji to spread the word, and we so support that.
She shared this fab photo rocking a t-shirt for the Dolphin Project.
And Maisie's friend Alexandra clearly appreciates her friend's support.
"This girl has always supported my crazy antics and obsessive love for dolphins… last night after almost 7 weeks of me being in Japan @maisie_williamssurprised me in Taiji to be here and take a stand with @dolphin_project This is us, together at #TheCove after 3 years of working alongside dolphin project. Excuse my facial mosi bites (all for the Dolphins) but I'm so lucky to have her as my boyfriend!"
OMG what a sweet message. These two set a great example of how great friends can support each other to help change the world. Because there's no reason giving back can't be fun!
We should all take a cue from Maisie and Alexandra and grab a friend to volunteer with!