Awww: Sophie Turner and Maisie Williams used to practice their signatures before "Game of Thrones" signings
Back in 2009 when Game of Thrones was just a casting announcement, and the world had no idea how much of a TV phenomenon it would become…Maisie Williams and Sophie Turner practiced their signature for hours in a pub. Who knew that those two little girls just trying to write a tidy autograph for a Game of Thrones book signing would become world famous stars.
So cute. It's like what they would have signed in a middle school yearbook.
The show likely had not even started filming at this point. We're guessing they did a book signing as the cast was "announced" for the TV adaptation of the popular A Song of Fire and Ice book series.
We can't even imagine what Williams and Turner thought when they laid their autographs in that book? Did they know that everyone would be watching their faces every Sunday night for the next seven years?
The girls actually responded to the tweet and helped fill out the story.
false
If only we had a photo of the girls at this momentous occasion. Unfortunately, we don't. But here they are in 2012 making their first ever red carpet outing as a duo.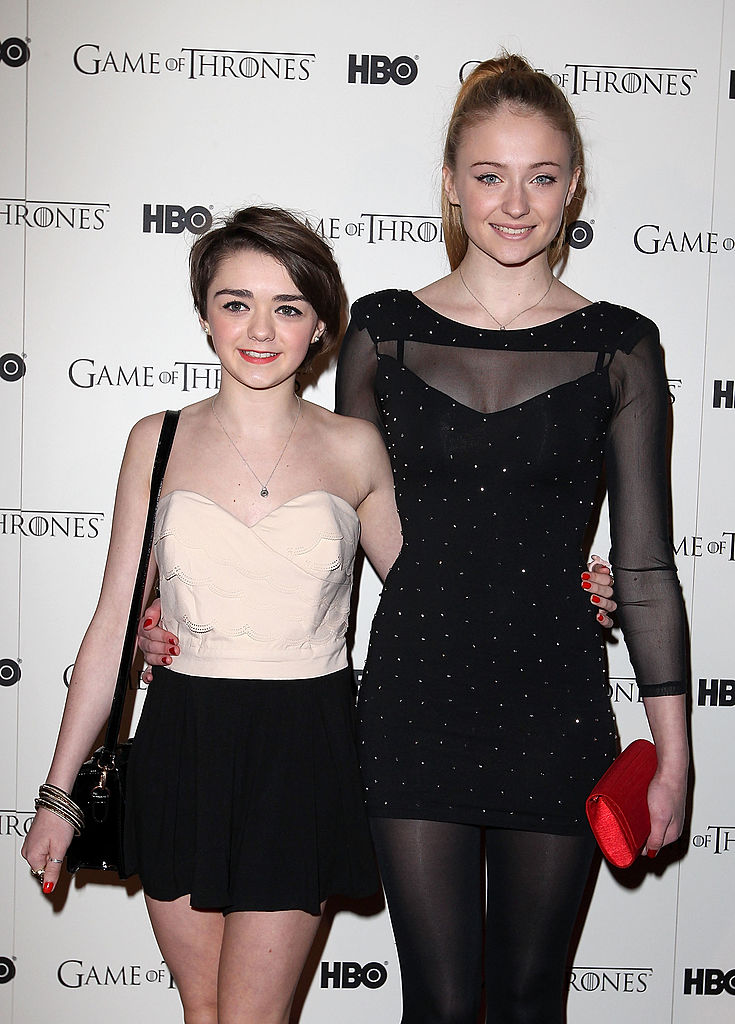 And here they are in 2013, clearly pros at signing anything and everything.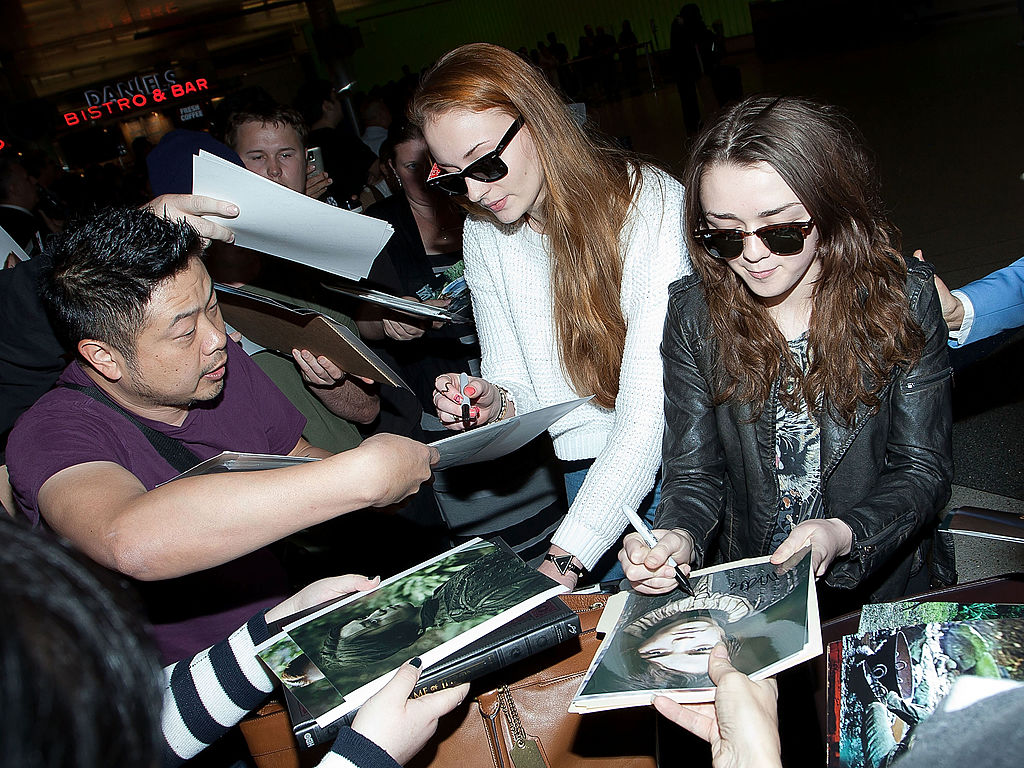 Here's to signing autographs for the rest of their long and healthy acting careers!