Maisie Williams wore a plaid skirt and knee socks on the red carpet and looked like a glam school girl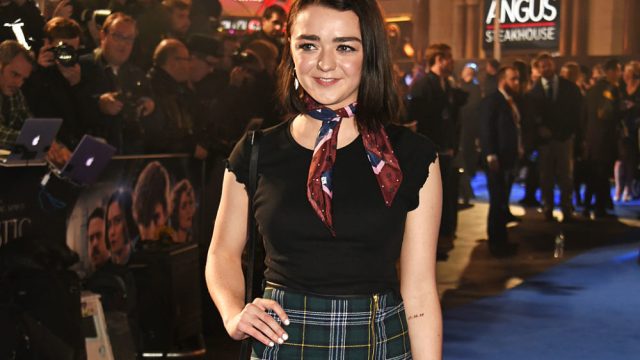 There were so many awesome looks at the European premiere of Fantastic Beasts to fawn over! But, the award for the best red carpet slayage ultimately goes to Maisie Williams and her cute kilt with high knees socks 'fit! The 19-year-old looked super fab in her glam school girl attire, and we're obviously obsessed.
Maisie took a break from shooting the next season of Games of Thrones to attend the London event, and we're so glad she did! The actress is full of surprises — including hidden ankle tattoos and cozying it up with a mystery guy — and the red carpet could always use some of her stylish sass.
Her school girl look is definitely making a comeback! And we just love the scarf around her neck, too.
The black socks paired with the minimalistic black heel such a trendy look!
And her tuxedo bag is sooooo cute! We're dying to know where she got it.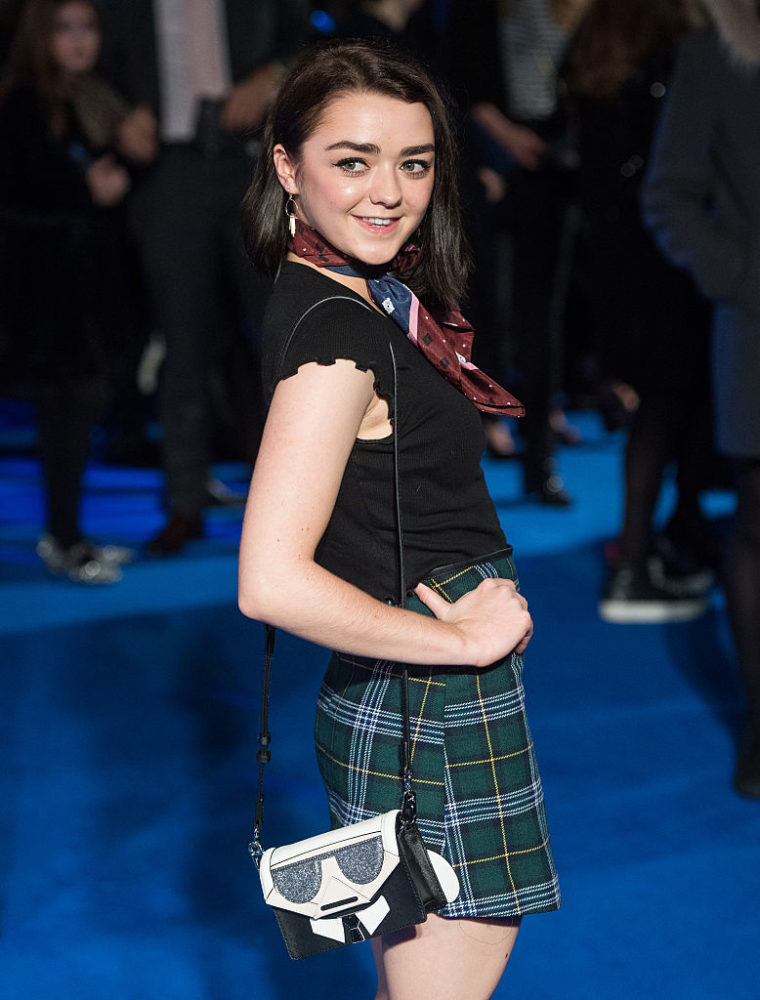 Maisie is never afraid to try new things with her fashion. She has so much fun with her looks, and definitely makes sure to highlight her youthfulness.
We love Maisie's outfit so much because it's so effortless. The best ensembles are usually the ones we throw together from pieces we have lying around. And, we get the vibe that Maisie did just that!