Maisie Williams pranked the Jimmy Fallon audience with a huge GoT "spoiler," and it's so hard to watch
On April 14th, the eighth and final season of Game of Thrones will premiere on HBO. And as fans grapple with the fact that the characters they've come to love (and loathe) will soon disappear from their screens for good, star Maisie Williams almost gave them a spoiler-induced heart attack (but don't worry—it was ultimately just an epic April Fools' Day prank).
While visiting The Tonight Show Starring Jimmy Fallon yesterday, April 1st, Williams recounted her favorite Arya Stark moments to Fallon. And when Fallon asked if there is anything Williams can divulge about the final season, she dropped a bomb—like, a major bomb.
"I've decided to just keep a tight lip on everything," Williams said. "HBO sent out a lot of memos recently about just saying nothing, so there's really nothing I can say, they would absolutely kill me."
Fallon prodded a little harder, to which Williams replied, "I don't know. Like, during shooting, the final days were really, like, emotional, saying goodbye to all of the cast, because when I found out that Arya died in like the second episode, I was—"
Williams instantly stopped talking and clasped her hands over her mouth in horror.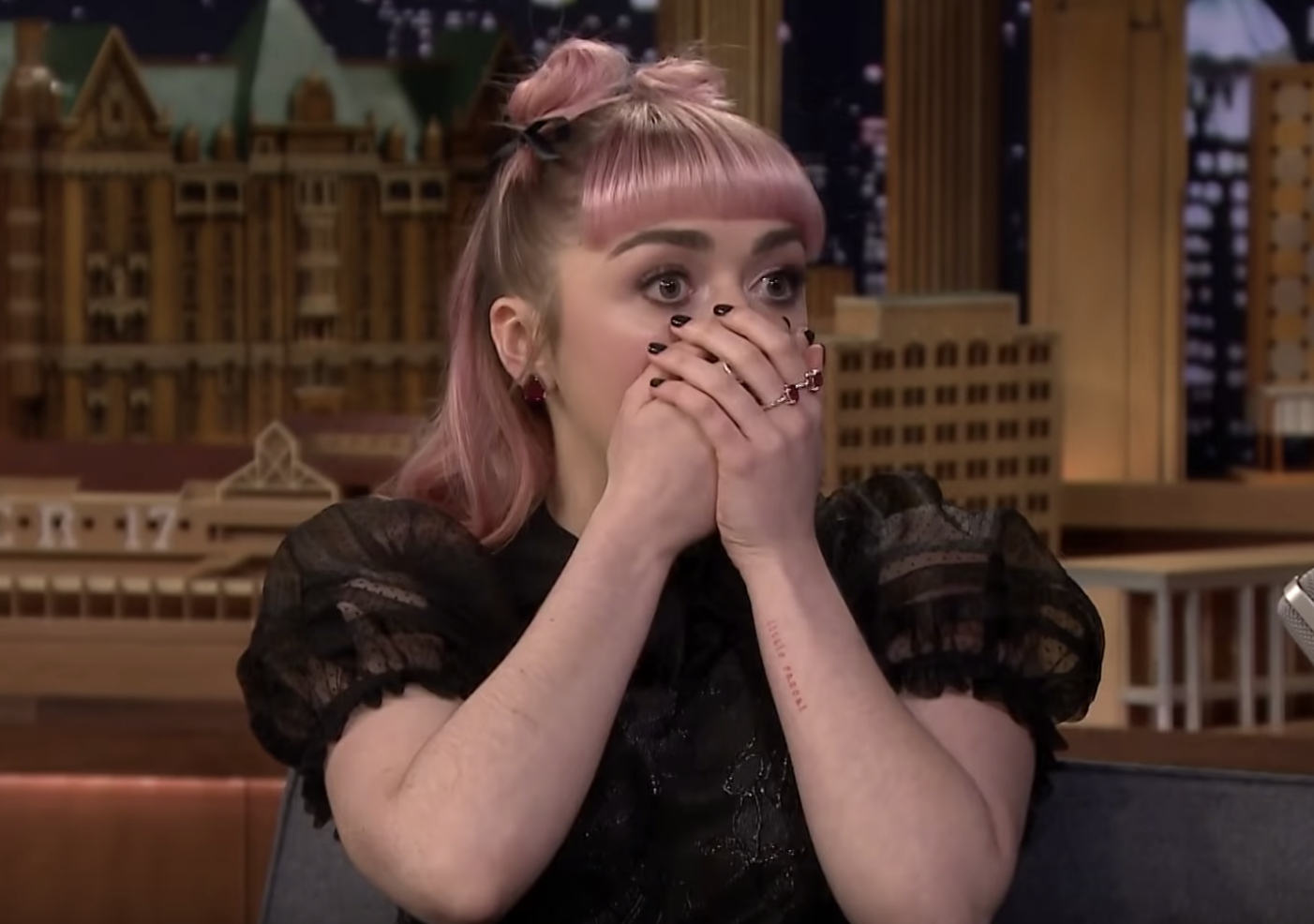 "Is this live?" she asked Fallon. "We can edit that out?"
Fallon assured Williams—who was now literally shaking—that the show could edit out her spoiler, but it was all seemingly too much. Williams bolted off the set, leaving Fallon and the audience stunned. It was only until Fallon went to go check on her that they both turned and yelled "APRIL FOOLS!"
Watch the entire—highly uncomfortable—moment below.
https://www.youtube.com/watch?v=vw2SaHkGfss?feature=oembed
This video is officially up there with Ned Stark's beheading on the "hard to watch" scale. As one YouTube viewer commented, "A girl was shaking and was about to cry. A girl fooled us all." Seriously. Give Maisie Williams an Oscar.