Maisie Williams is now rocking ombré hair that's mermaid-inspired
Now that Game of Thrones Season 6 has wrapped, Maisie Williams is taking advantage of her time off by playing around with her look. Yet, rather than embracing trends such as the icy blonde, rose gold, or dusty rose hair shades celebs seem to be loving lately, Maisie is paving her own path all the way to the hair salon.
First, she started with a midnight blue shade that made her look like a forest witch: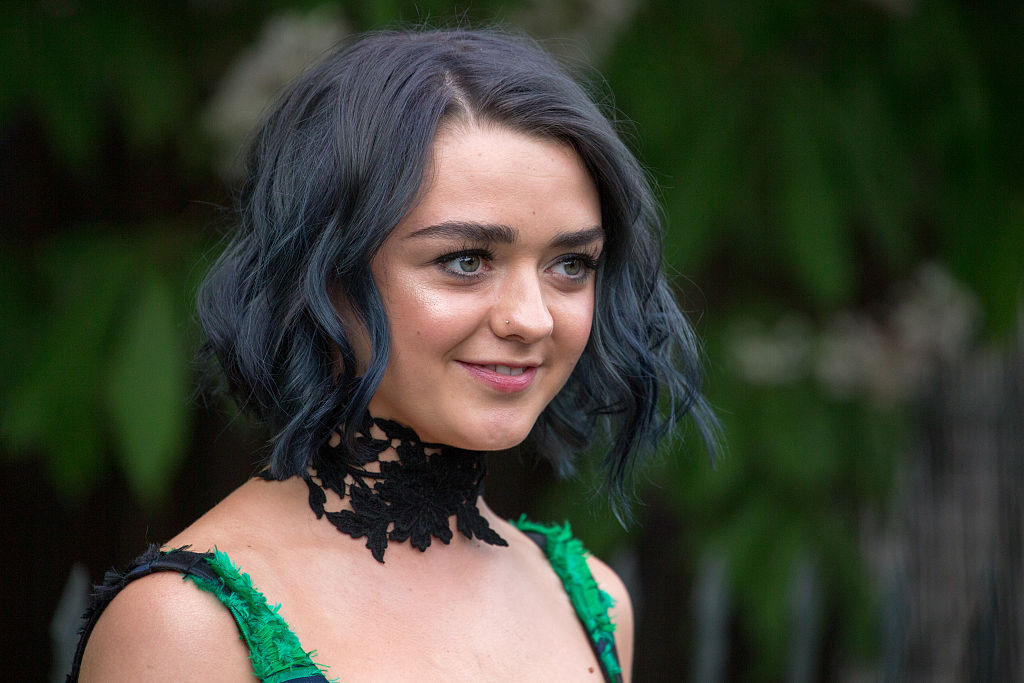 Recently, the Game of Thrones actress decided to (once again) level-up with her latest look. On Saturday, Maisie paid the Neville Hair & Beauty salon a visit and that's when she brought back a hair trend we've always loved: ombré!
On her Instagram, Maisie referred to her new hairstyle as "mermaid hair" and we can't help but agree. It appears to start off as a light teal near her roots, getting darker and bluer as the color makes its way down to her tips. While the ombré trend has been around for a while, Maisie definitely brought it back with a new, fresh twist that's perfect for summertime.
Now, can we please take a moment to appreciate Maisie's polished ensemble (which looks amazing pairedwith her edgy hair)?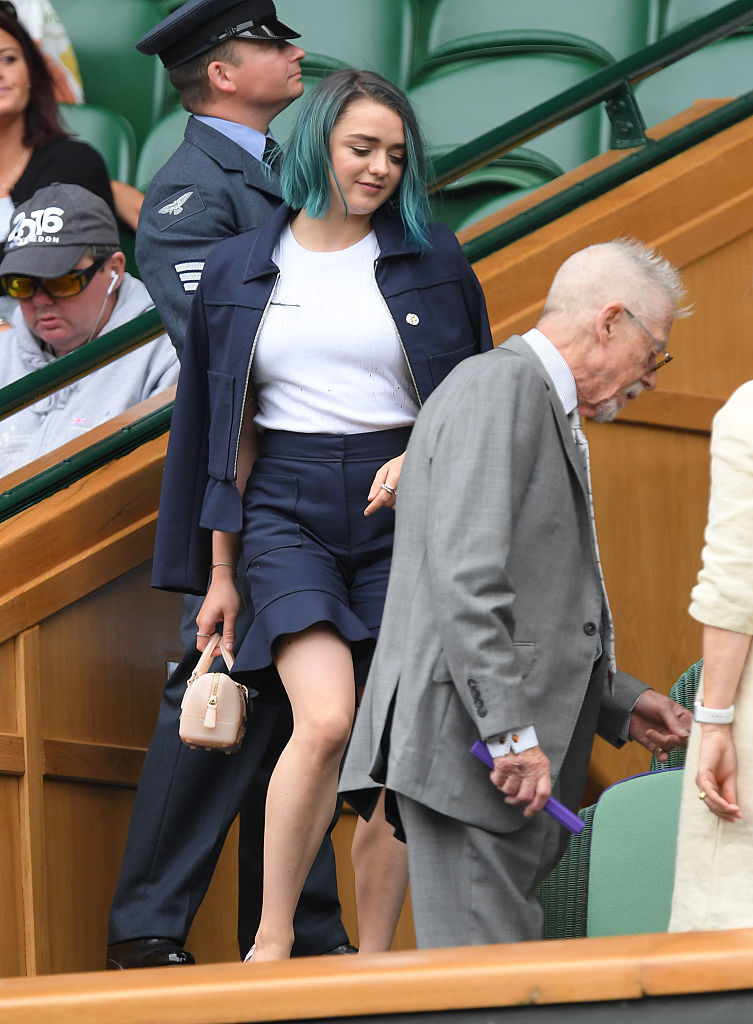 Though we love nothing more than embracing the latest hair trends, Maisie Williams reminded us that the best trends are often the ones we start ourselves. Especially if they're inspired by mermaids.