Maisie Williams' monochromatic pink ensemble is giving us major Frenchy vibes
When she's not stealing faces as Arya Stark, Maisie Williams is known for her quirky, daring style. She's also wholeheartedly embraced the trend of brightly colored hair, rocking tresses that range from midnight blue to cherry blonde. Recently, she stepped out in a shirt dress that perfectly matched her bubblegum-hued hair, proving that she always knows how to keep things colorful.
According to Harper's Bazaar, at Wimbledon on July 8th, Williams sported a pink Ralph Lauren shirt dress the same cotton candy shade as her braided hair. A pink sweatshirt tied around her waist added to the monochromatic effect. Against this blush-colored background, Williams' white sneakers and orange purse popped more than usual. The overall effect was fun, sporty, and just playful enough to stand out at the tennis tournament. And with her pink hair and pink frock, she was serving major Frenchy vibes—even though Williams definitely dyed her hair on purpose.
Reuben Selby, Williams' rumored boyfriend, joined her at Wimbledon. Like Williams, Selby kept his outfit to the same color palette, pairing his indigo hair with a dark blue jacket.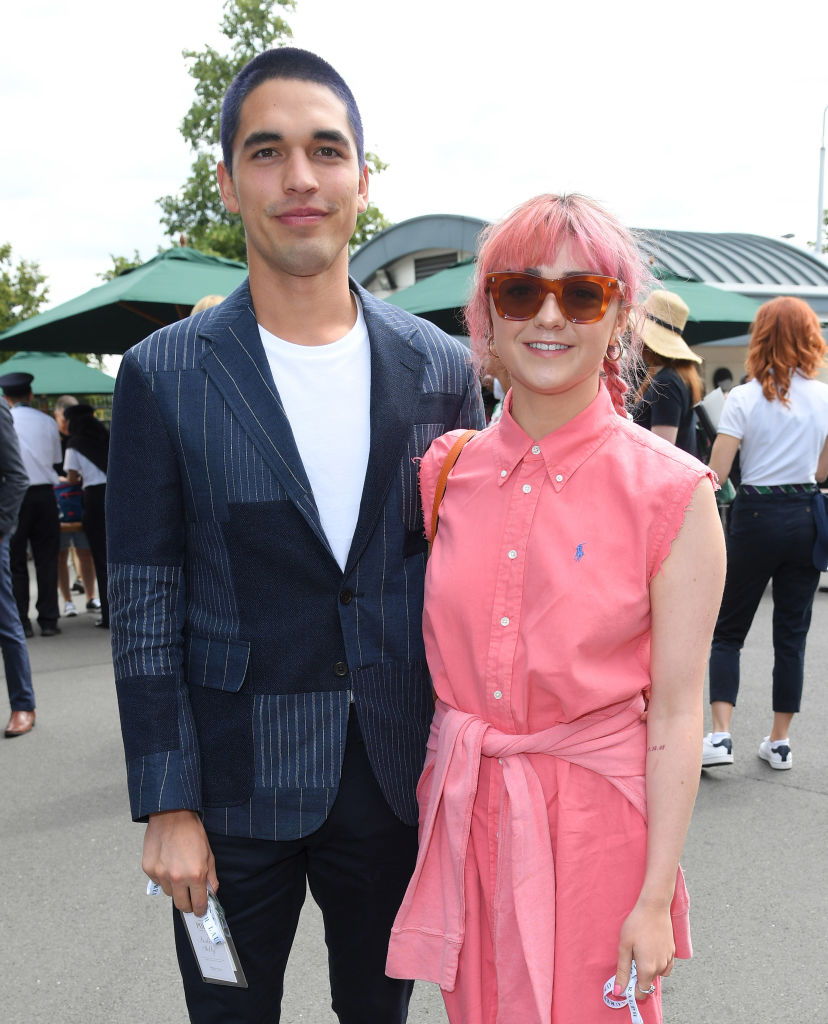 Williams first went pink in November 2018, after Game of Thrones wrapped its final season. The actress has rocked the color on and off since then, but she has also experimented with other rainbow-inspired shades. At the Game of Thrones Season 8 premiere, her hair was a stunning shade of lilac, providing contrast with her black dress.
https://www.instagram.com/p/Bv1vkqjgbNy
In May, she wore her hair bleached blonde.
https://www.instagram.com/p/BxpCGPyANOJ
At Wimbledon in 2016, her hair was a vibrant teal while she wore a navy skirt and jacket.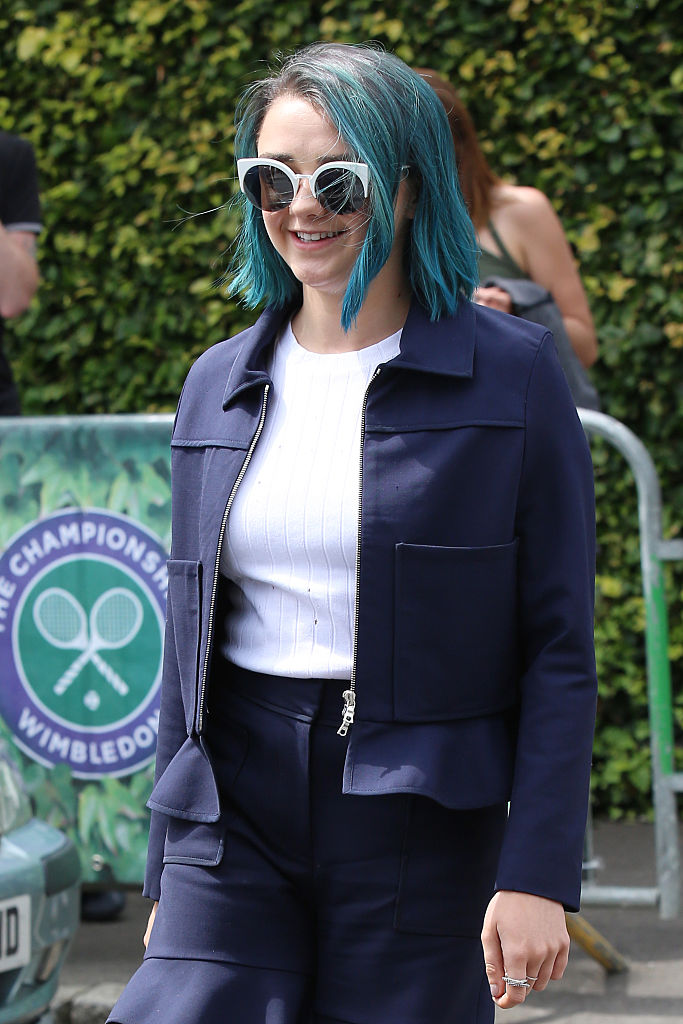 That same year, she sported dark blue hair the color of a raven's feathers.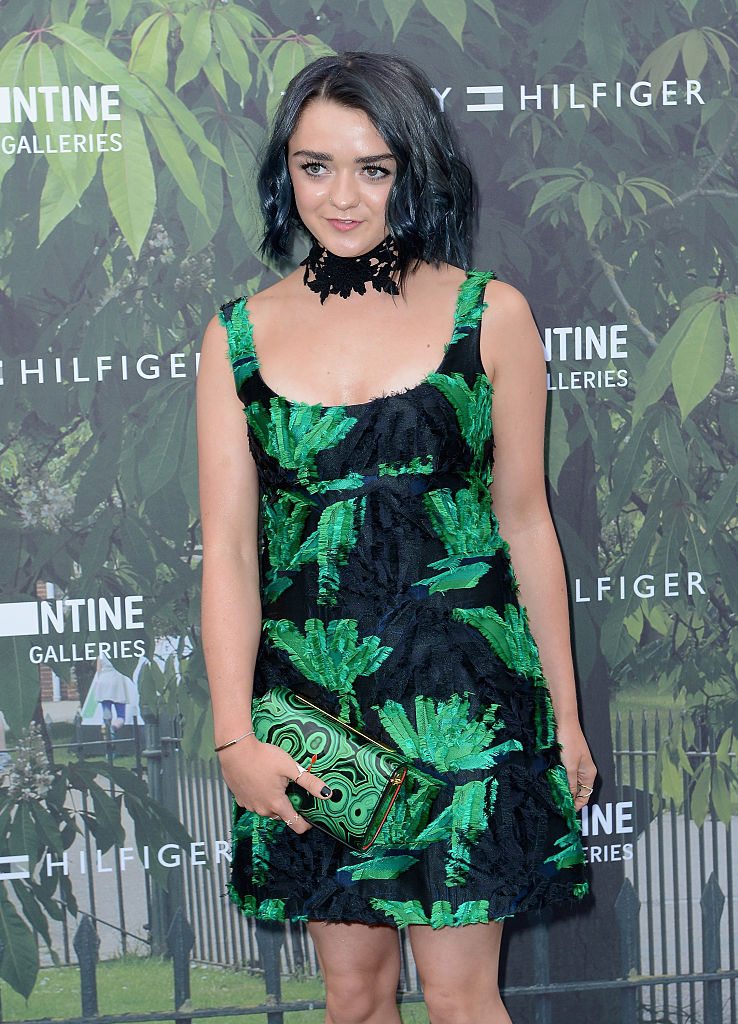 Basically, we already knew that Williams was the master of colorful hair, but her pink-on-pink look is even further proof. If you need us, we'll be thinking of ways we can match our outfits to our hair.