Maisie Williams just dyed her hair midnight blue and it's BEAUTIFUL
Now that Game of Thrones is over, (and sadly won't be coming back for a while) Maisie Williams decided to have a little fun with her look. We can't blame her — what better way to take advantage of your show's filming break than dyeing your hair a totally wild color? Maisie didn't opt for one of this year's popular hair trends, like platinum blonde or rose-gold. Instead, she took a totally different turn and went blue-black.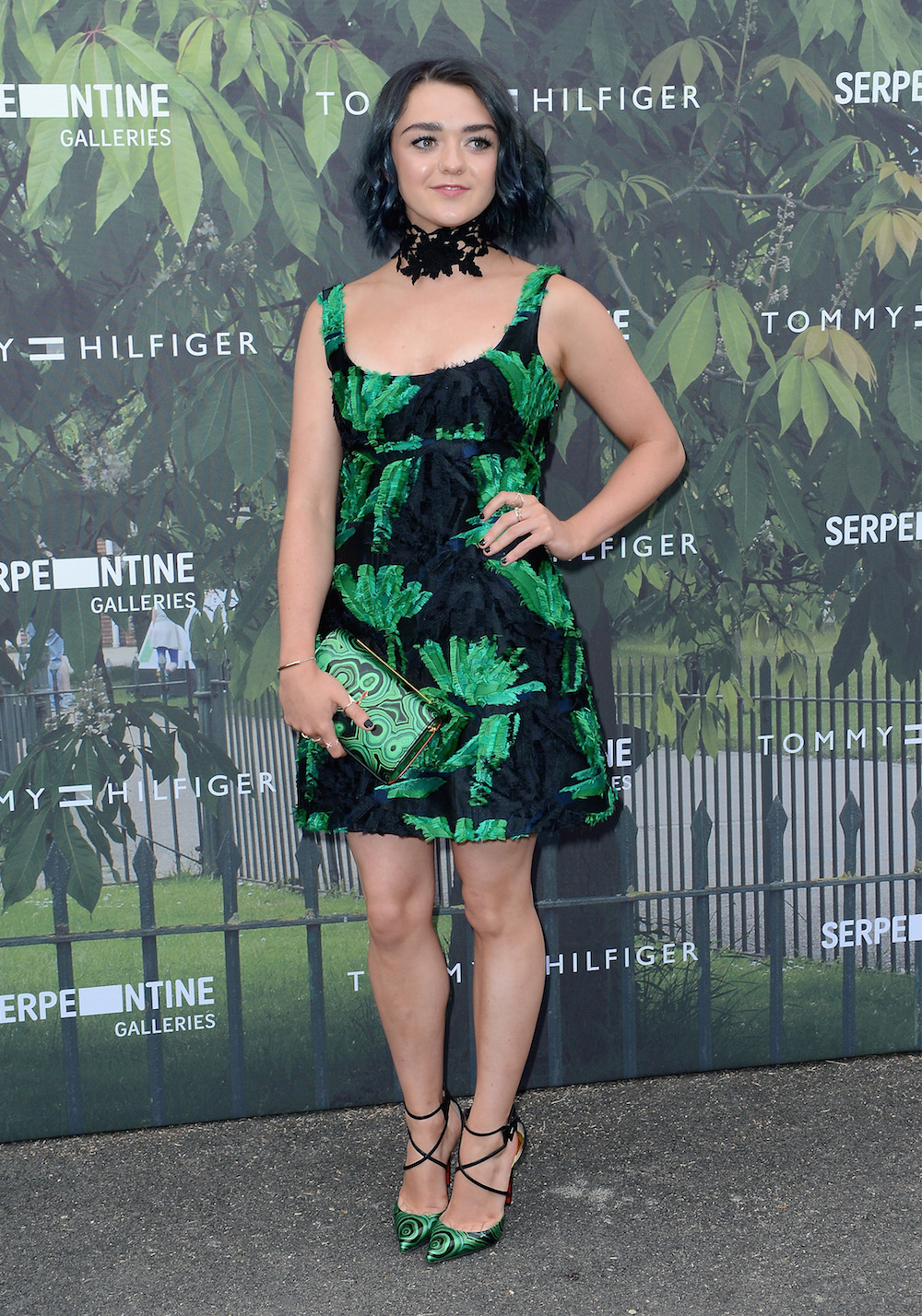 The 19-year-old actress showed off her new 'do at the annual Serpentine Summer Party in London wearing a green and black mini dress and a laser cut floral choker. She looks absolutely incredible, like a FOREST WITCH.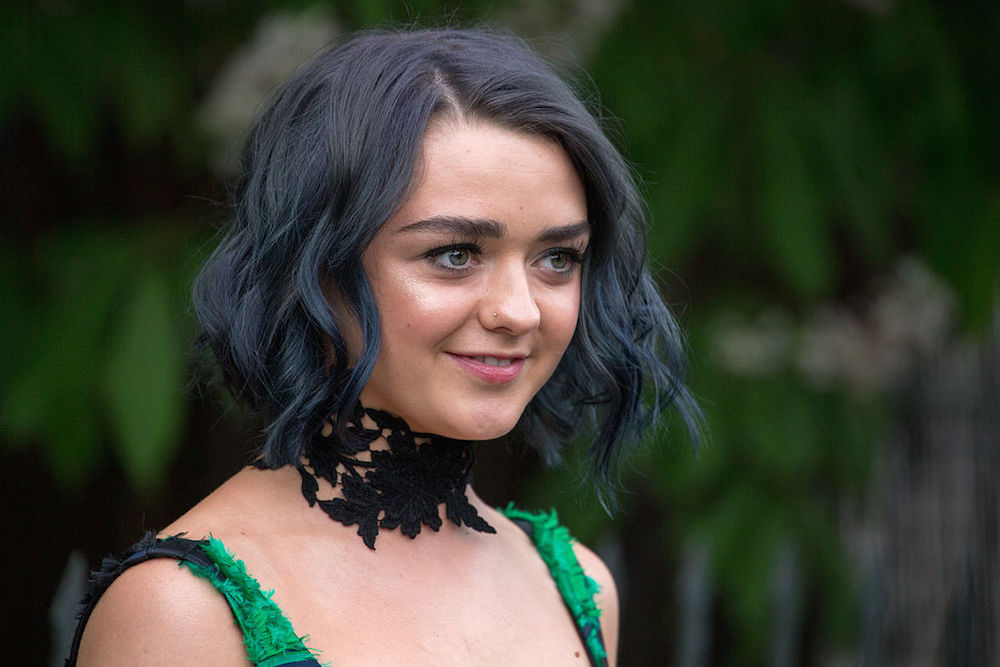 If you love her necklace, you can see a close up it in this Instagram pic. 
And how the midnight blue looks when her hair is completely straight.
Thanks a lot, Maisie. Now we have the urge to go blue ourselves!