Maisie Williams' heart dress is the ideal piece one needs to go from winter to spring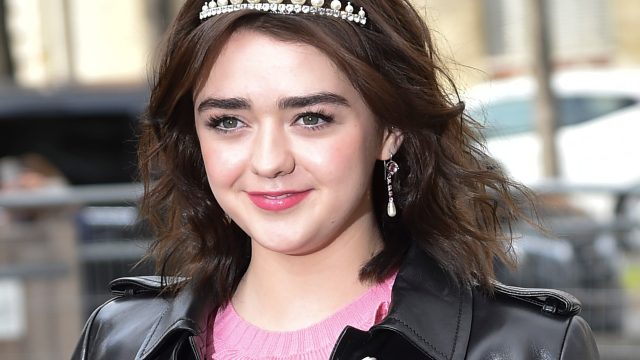 We don't know about you, but we are SO ready for spring to get here. Those of us on the east coast were teased with warm weather a few weeks ago. But now we're expecting snow again tomorrow! What gives? Perhaps we can will spring to come back with our wardrobe choices. If you want to take part in this weather experiment, Game of Thrones actress Maisie Williams has the ideal piece to transition from winter to spring.
Williams was spotted with costar Sophie Turner in Austin, Texas yesterday. The two attended a Game of Thrones event during 2017 SXSW. To the event, Williams sported a black and white gingham pinafore dress with a giant heart patch on the bodice.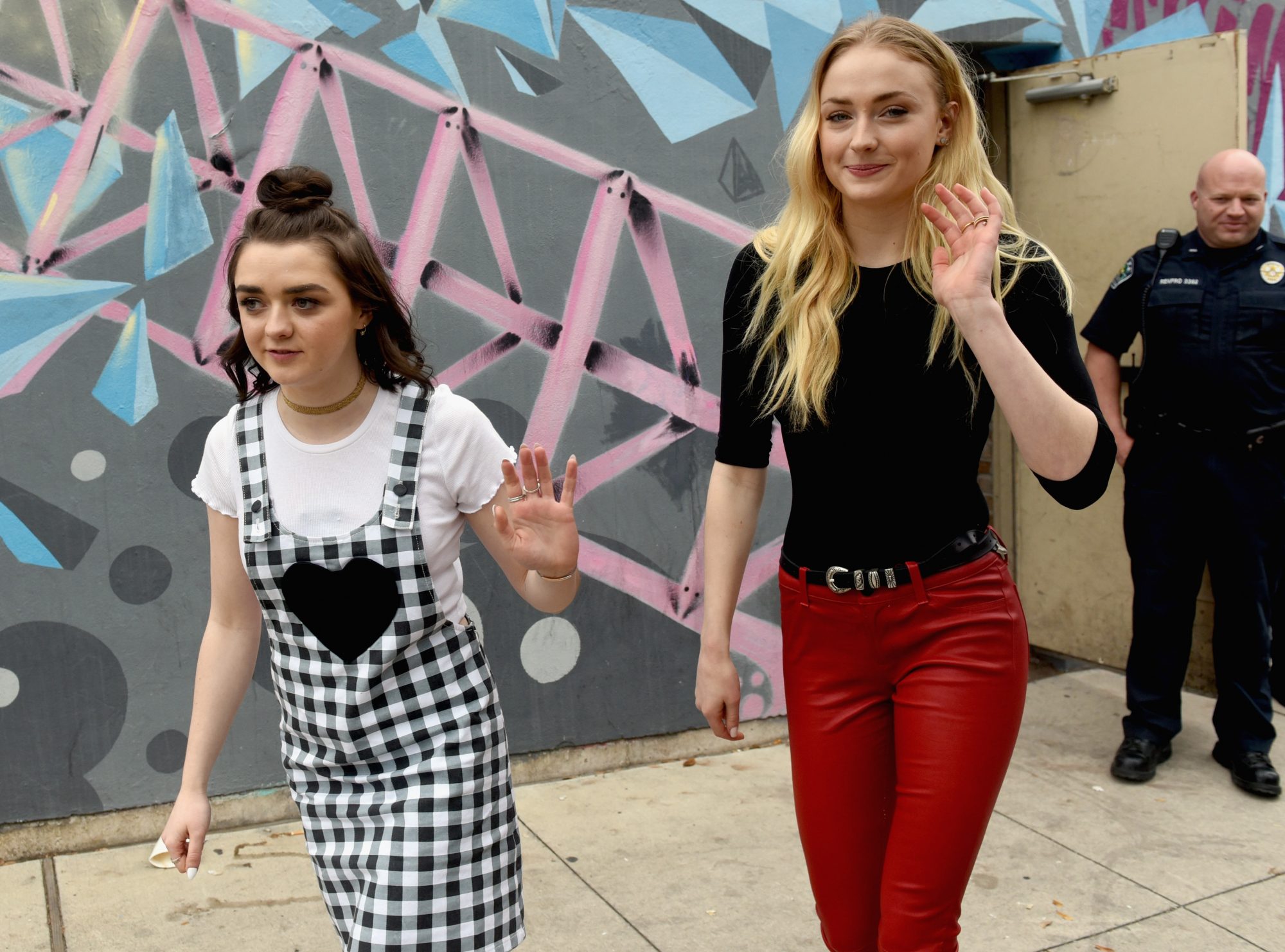 The dress Williams is sporting is the Check Your Heart Pinafore Dress from Lazy Oaf. You can buy it for yourself here for £70 ($85.67).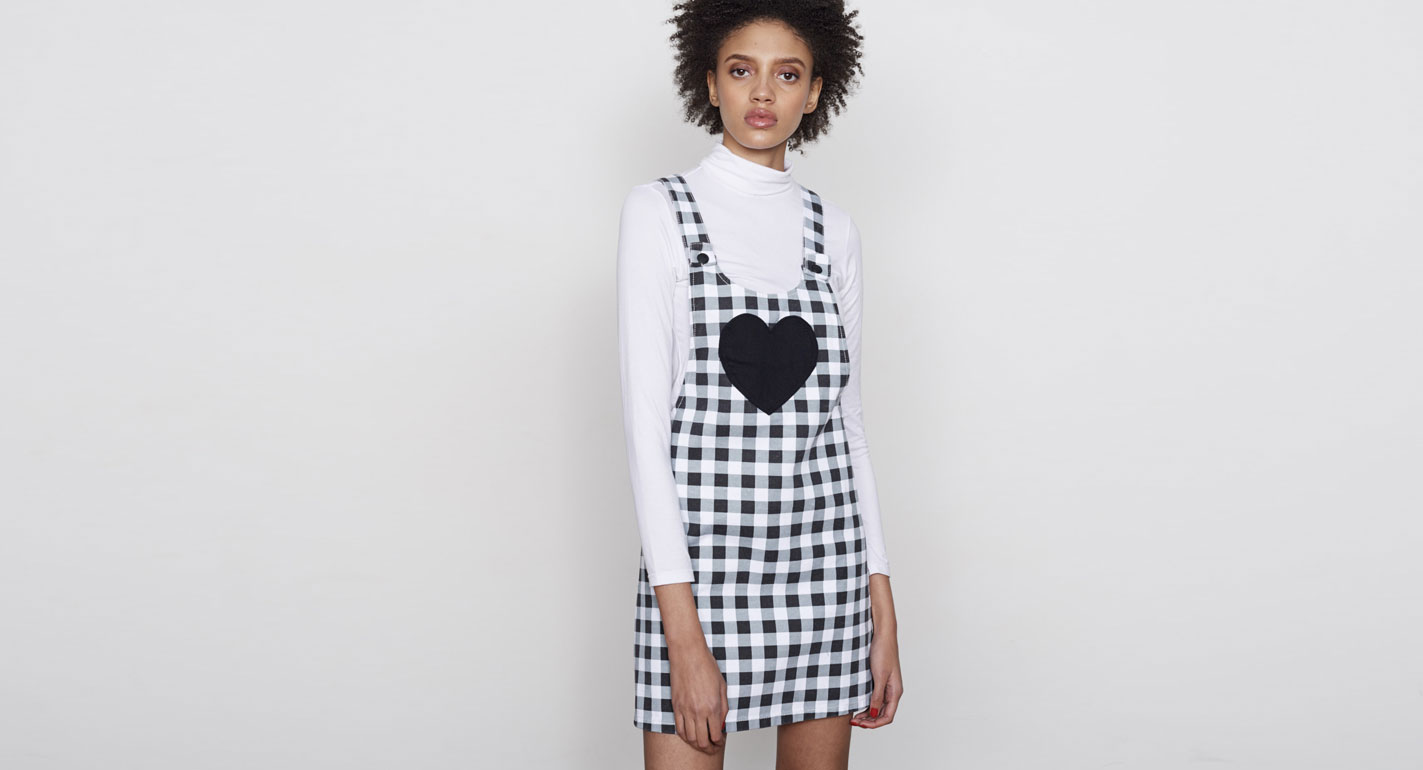 Gingham and springtime are the best of friends. The plaid-like pattern is often made in a lightweight cotton — perfect for warm weather wear. We often see it in red or blue, but gingham comes in a variety of different bold colors.
In fact, Williams seems to like her gingham/plaid patterns quite a lot. Here she is in a red gingham Holly Fulton dress.
And how could we forget these yellow and black trousers?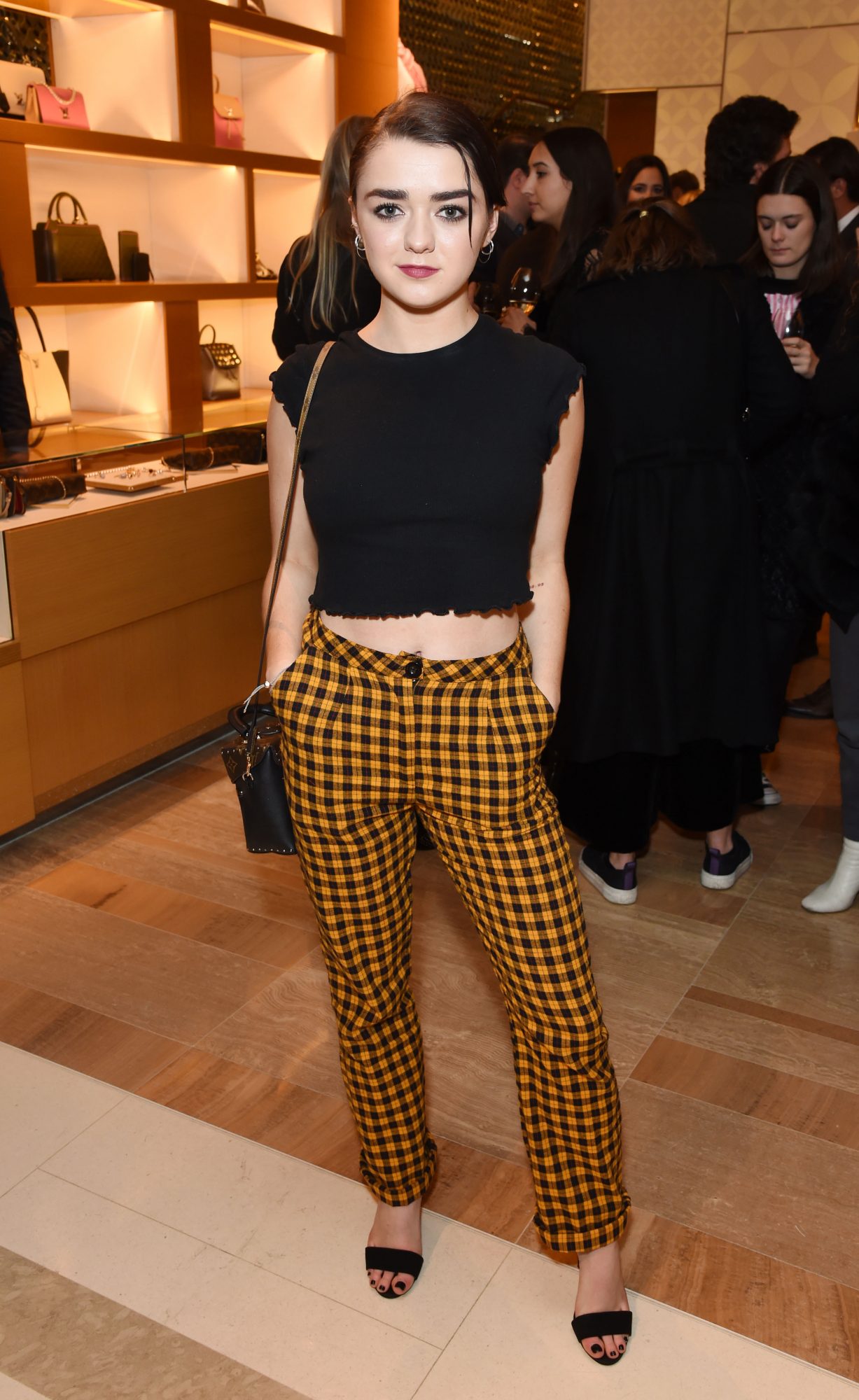 The Lazy Oaf black and white gingham dress is perfect for our winter-to-spring transition because of its color palette and design. The stark black and white contrast fits better with our winter wardrobe, but because it's gingham, we still get springy vibes.
And the design of the pinafore dress is meant to have something worn underneath it. Layering is a winter trend, but layering with a white t-shirt upgrades it to a warm weather outfit.
Grab this number from Lazy Oaf and start thinking spring. Repeat the mantra "I do believe in spring! I do! I do!" five times a day and reap the warm weather rewards!