Maisie Williams is at the Golden Globes and OF COURSE SHE LOOKS LIKE PRINCESS BELLE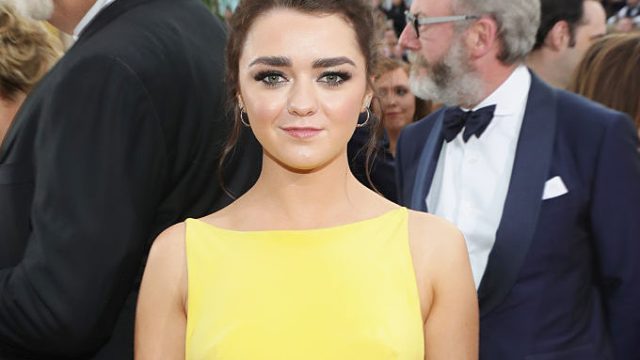 Winter may be coming, but Maisie Williams looks like she's bringing spring to the Golden Globes red carpet. To put it simply: The Game of Thrones actress looked stunning. While she may play nobility on the HBO hit, she is definitely giving us the vibes of another noblewoman.
Maisie's yellow gown and dark updo are very reminiscent of Belle from Beauty and the Beast. With this look, she may be giving Emma Watson a run for her money (or at least earn herself a role in the live-action movie Beauty and the Beast: An Enchanted Christmas).
Check out the pic below: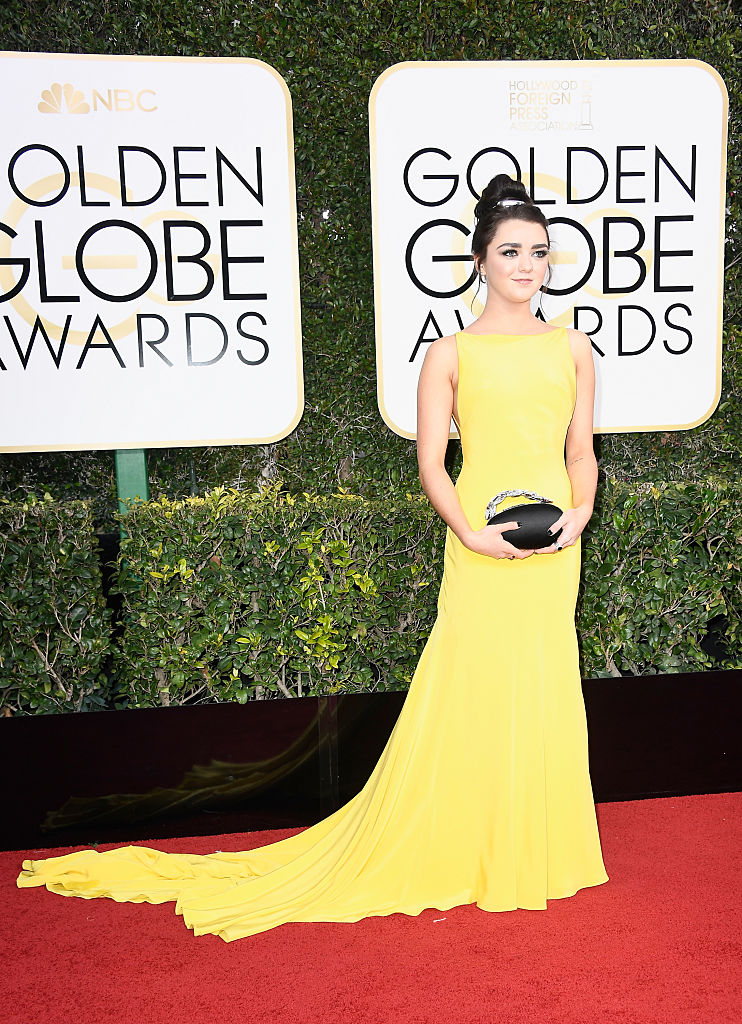 Seriously though, we're loving this look.
Williams, known for her hilarious behind-the-scenes pics, shared an amazing snapshot of her rocking a full face mask. Her on-point caption read, "what was ur process for getting ready today? sat in the bath for an hour looking like a right twat, wbu? #goldenglobes"
https://www.instagram.com/p/BPA6G7FBz-y
Her hard work ~definitely~ paid off because she looks flawless. Now we can't wait to see the adorbs photos she and bestie/co-star Sophie Turner post from inside the Beverly Hilton.
We feel like this is definitely Maisie's way of telling us how excited she is for the live-action BATB film to come out in March! We feel you Maisie and can't wait to see you kill it tonight!