17 Maisie Williams fashion moments that ruled the red carpet in 2016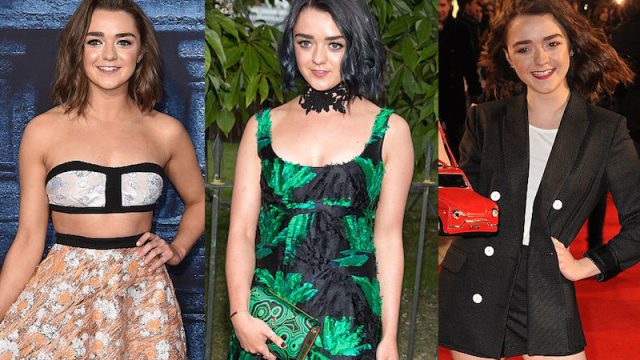 Whether she's slaying (both literally and figuratively) as Arya Stark on Game of Thrones or doing good for the world with noble causes, we can never get enough of Maisie Williams. And, let's not also forget about the fact that Maisie Williams is an absolute red carpet star. She's constantly changing up her ~premiere look~ with beautiful outfits and they always manage to stun. Not to mention, she also looks brilliant when she's just casually taking the BEST Instagram photos, too. This girl has basically got it ALL figured out. And 2016 has been a particularly awesome year for Maisie's fashion game.
Here's a look back at some of our favorite Maisie Williams fashion moments in 2016.
1 When she wore a super chic and simple black suit so we could all focus on her INSANELY CUTE purse.
2When the detailing on her dress turned out to be embroidered cutouts of Mexican wrestlers!
3When she turned up to the UK's National Television Awards looking like a dark ballerina.
4When she made a mini romper look like a mini ballgown.
5When she looked like a total ~royal~ at the Screen Actors Guild awards.
6When she proved lace-ups are just as sexy on the side.
7When she made this red satin mini romper look completely effortless.
8When she covered herself in sparkles to remind us she is a STAR!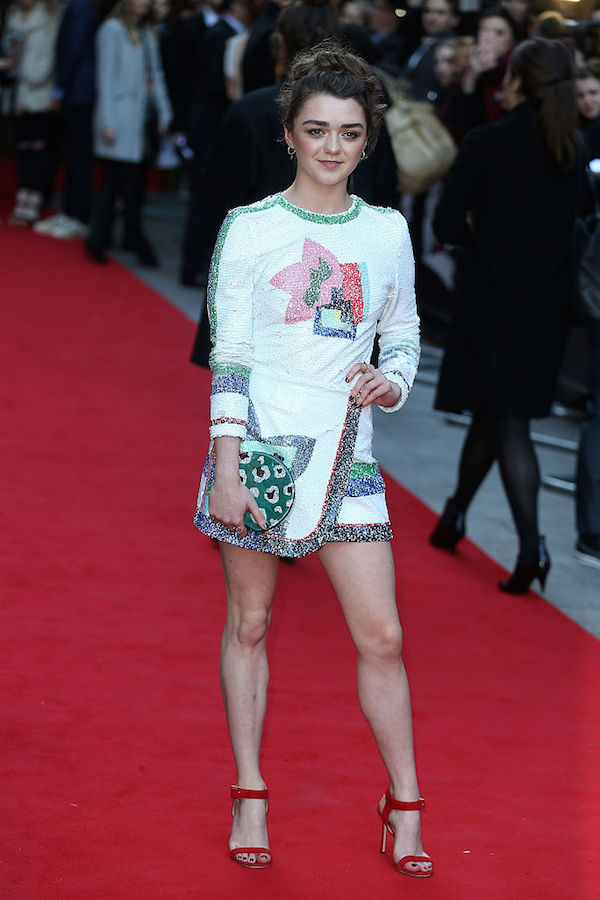 9When she wore the most gorgeous bandeau top and skirt combo to the Game of Thrones Season 6 premiere.
10When she reminded us how AWESOME dresses with pockets are in this princess gown.
11When she absolutely nailed the shirt and tie look in this avant-garde ensemble.
12When she looked like the epitome of summer chic in this super sweet mini.
13When she made us all scream, "OMG! YASS!" with her jet black 'do and insanely ethereal cutout choker.
14When she wore this beautiful bronze dress with out-of-this-world space prints.
15When she stunned in an LBD with the most magical embroidery.
16When she looked like a total Disco-era queen at HBO's post-Emmy party.
17And finally, when she attended the Fantastic Beasts premiere looking like the coolest kid at Hogwarts.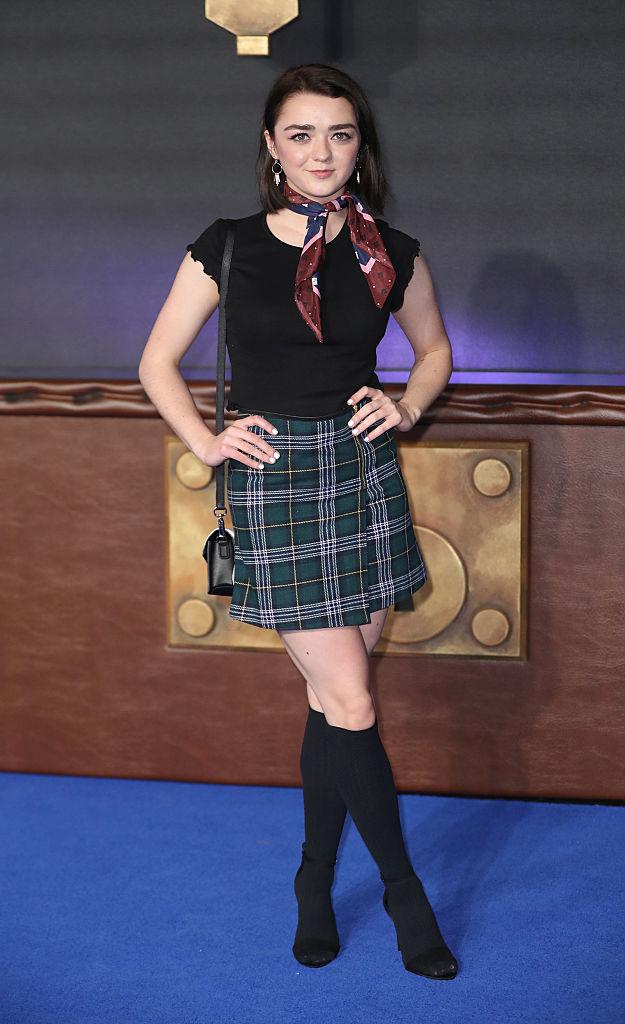 Let's just all agree that 2016 was a VERY good year for Maisie and her red-carpet fashion game.