You will freak out over the magical way this woman uses a straightening iron
We're no strangers to the many awesome ways a flat iron can be used. It's one of most versatile hair tools on the market — you can use it to crimp, wave, or straighten your hair. You can smooth out frizz, add volume, and tame cowlicks. It's literally like a magic wand for your hair. And now, there's an entirely new way to put it to use.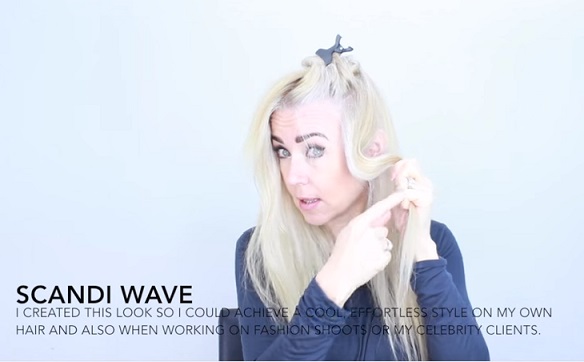 Nicci Welsh, a celebrity makeup artist and hairstylist based in Denmark, recently posted a tutorial on Youtube that shows her using her flat iron to get soft, beachy waves by tapping the iron on the hair. There's no up-and-down motion or running the iron through your hair.
The look is attained by manipulating 1-2 inch sections of hair into an S-shape, tapping it with a flat iron intead of smoothing the flat iron through.
The heat from the flat iron sets the shape, and once it dries down, you simply run your fingers through your hair to soften the look. Welsh calls the finished look Scandi Waves, or S-waves.
The best part about this look is that it's super wearable and easy to do. All you need is a hairbrush, a flat iron, a sectioning clip, and your fingers. Before starting, Nicci used a styling lotion and a heat protecting serum in her hair. This will help protect your hair from thermal damage and help the waves keep their shape. Then part your hair down the middle, leaving two big sections to work with.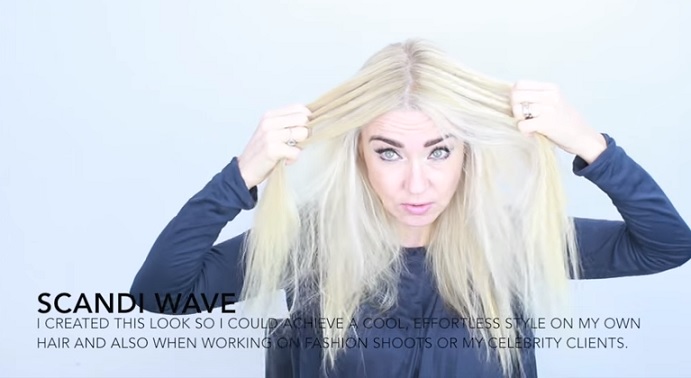 From there, section off random pieces on one side of your hair. It doesn't have to be precise, but as Nicci notes in her video, the thinner the section of hair, the curlier the hair will be — but it will also be much easier to control than a thicker section of hair. Be sure to brush through each section of hair first, to smooth out knots and help prevent frizz.
Then, push your hair into an S-shape. Starting from the top, tap it with your flat iron to set the shape, working throughout the length of hair.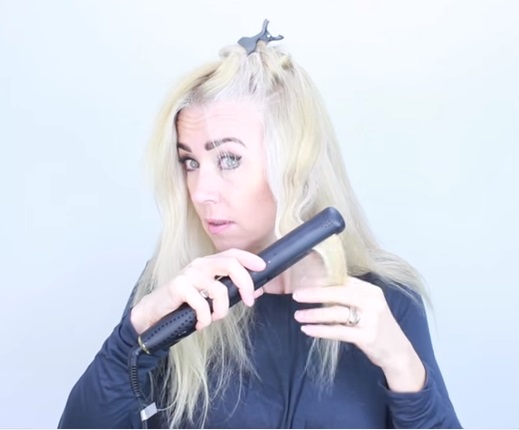 Keep doing this throughout your hair until you've completed all the sections. Once the heat has cooled, you can run your hands through your hair to give off a slightly more tousled look.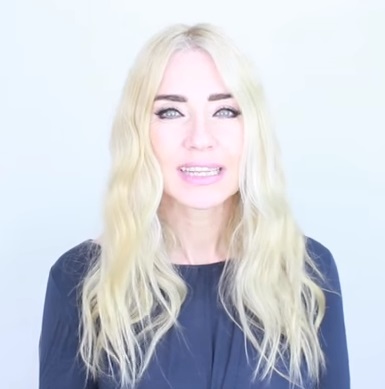 You can watch Nicci demo the look on herself in the video below!
(Images via Youtube)