Maggie Smith and Ian McKellen are busy living their best lives at Wimbledon
What were you doing on July 11, 2017? Working? Sleeping? Trying to figure out what all this Don Jr. hoopla means? It doesn't matter, because chances are you probably weren't living your best life at Wimbledon, like Dame Maggie Smith and Sir Ian McKellen.
The two were spotted in the royal box at the Wimbledon gentlemen's singles quarter final as Scottish tennis great Andy Murray faced off against American Sam Querrey. While Murray fell to Querrey — who became the first American to advance to the semi finals since Andy Roddick in 2009 — Maggie and Ian easily stole the show.
But what did they do to steal the limelight away from the tennis match? In scientific terms: They Came. They Saw. They Conquered.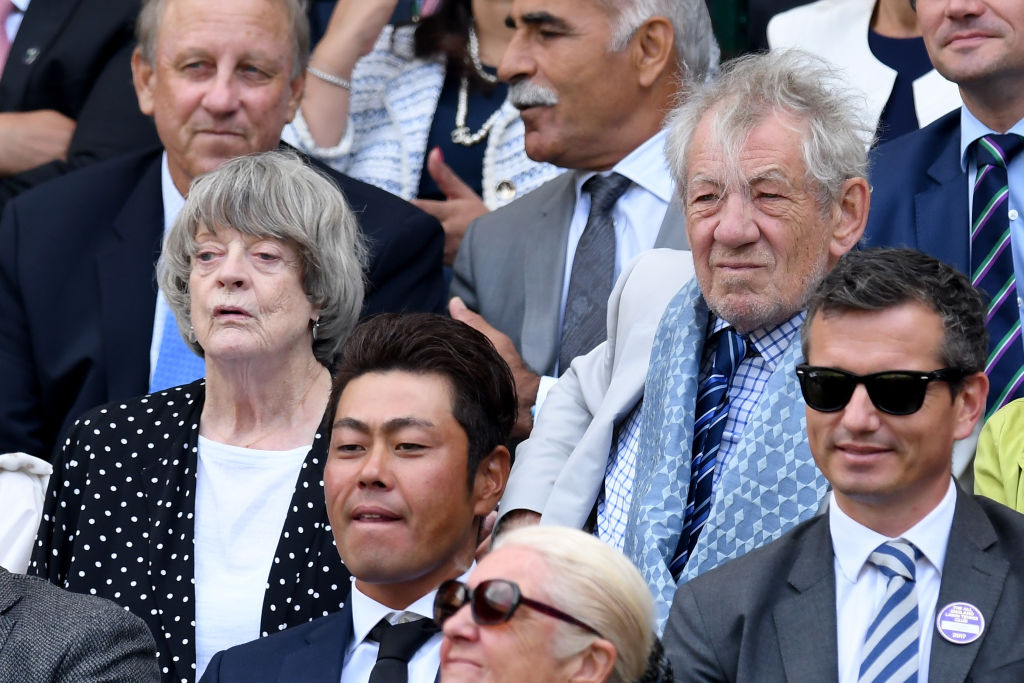 …and this is how it (probably) all went down.
BFFs Maggie and Ian (sans *ultimate* BFF Patrick Stewart) arrived at Wimbledon to see hometown hero Andy Murray crush it on his home turf. But wait — during the match, this unknown American foiled their plans for tennis domination, right in their very country.
Neither could believe their eyes, literally.
Maggie whipped out her binoculars to inspect this utter travesty.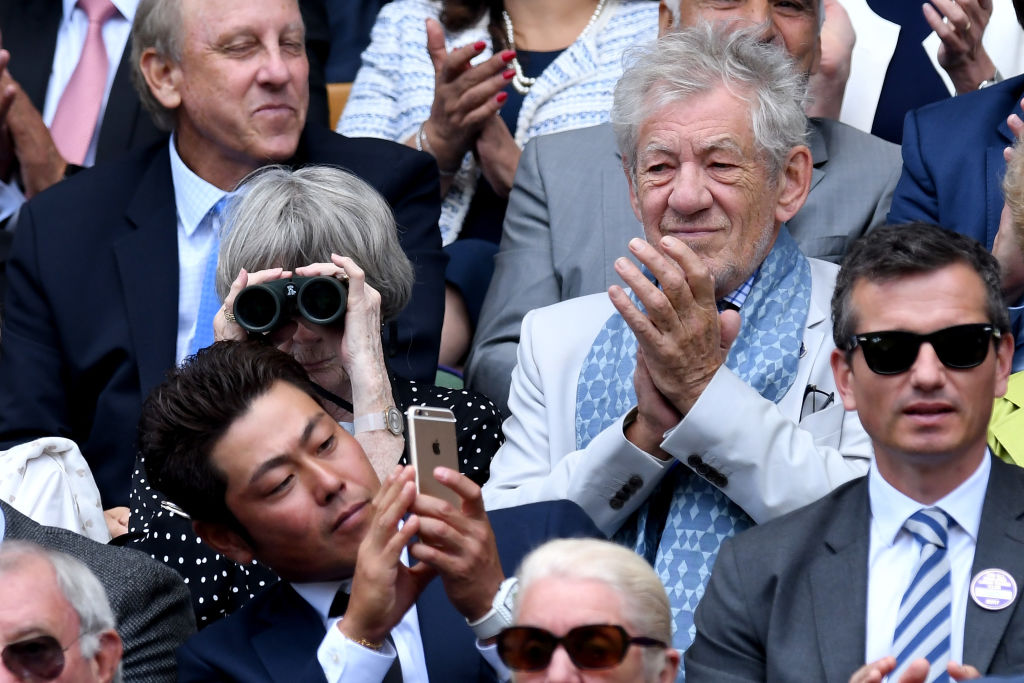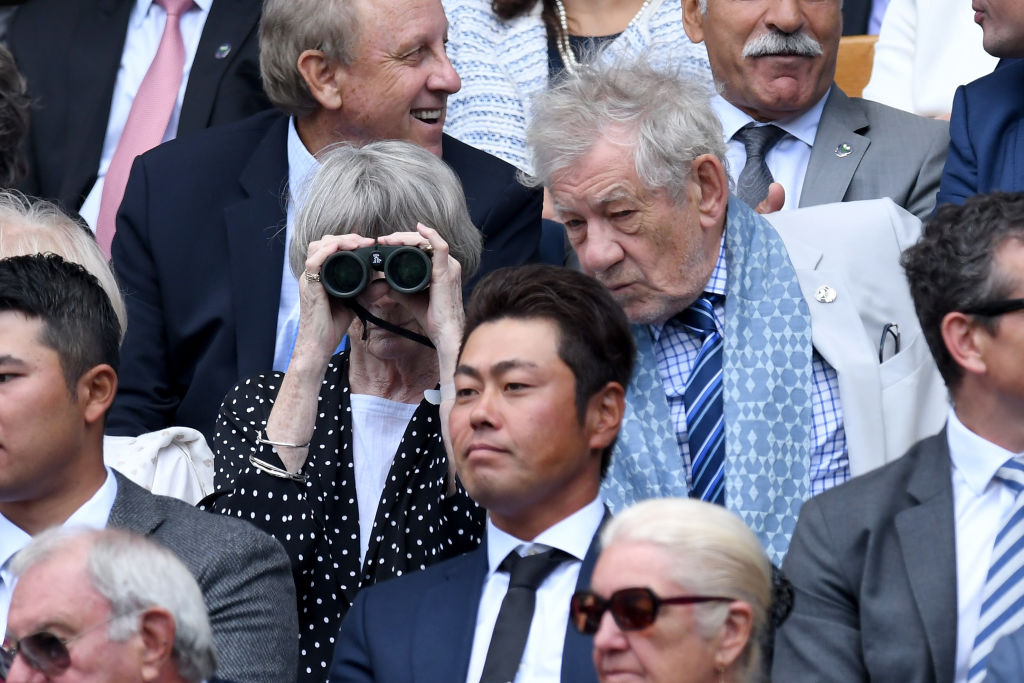 "Can I have a look?" we imagine Sir Ian asked, probably hoping that things look *very* different through the eyes of the binoculars.
Alas, Maggie gives him a peak but nothing's changed, except now, he can see the match much closer.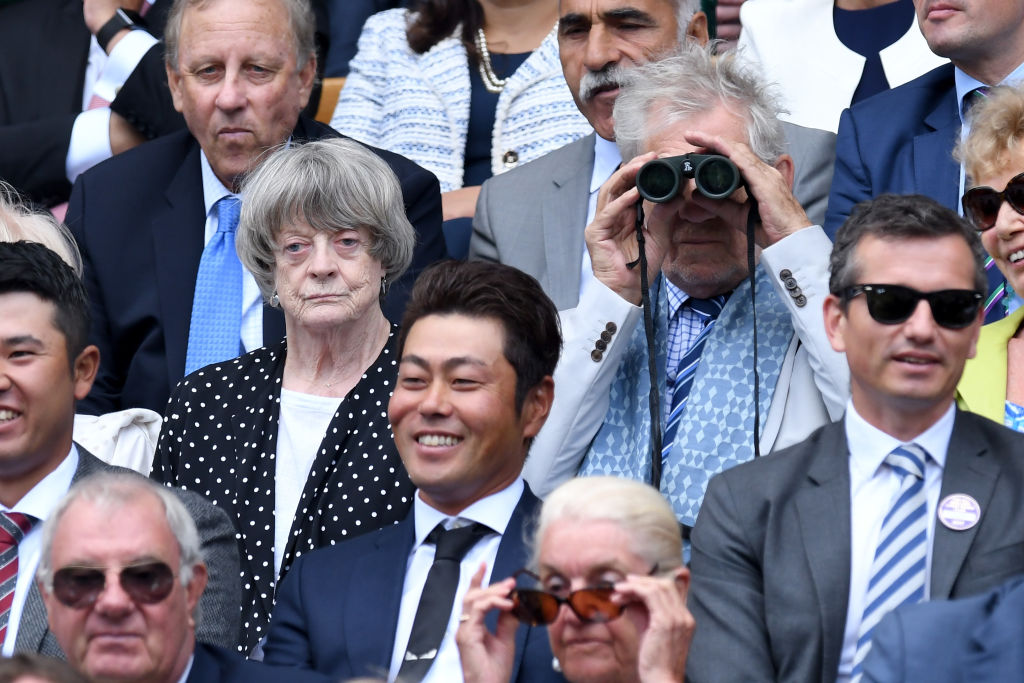 If looks could kill, amirite?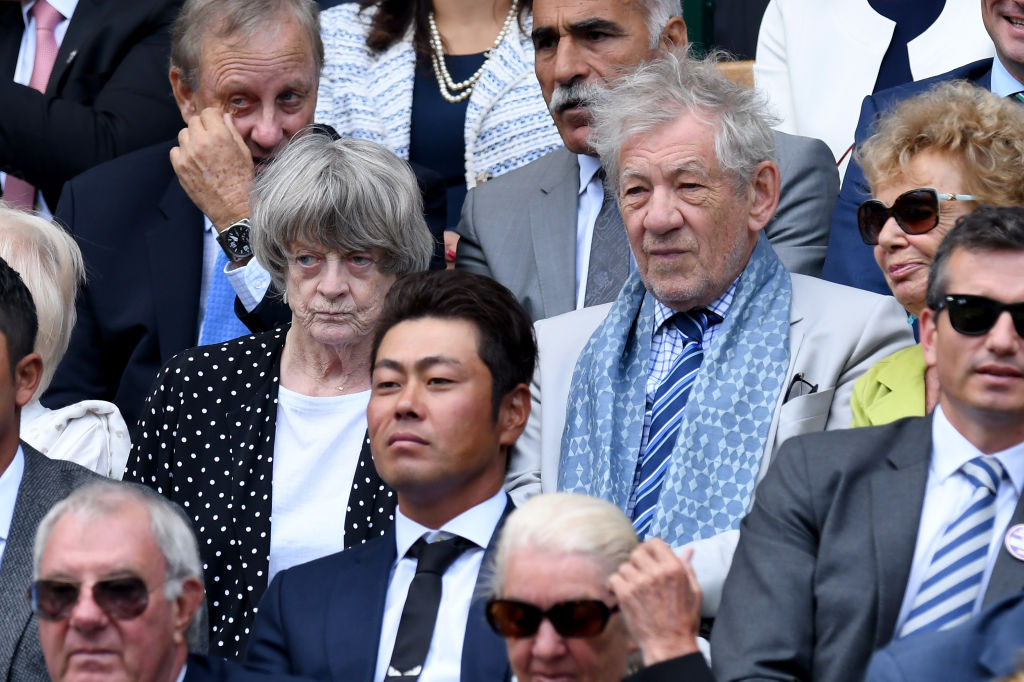 Unfortunately, not even the attendance of these two living legends could guarantee a Murray victory. But alas, Great Britain didn't go away entirely empty handed. Sure, Sam Querrey *won* the match and is moving forward in the gentlemen's singles, but the TRUE winners are Dame Maggie Smith and Sir Ian McKellen.
We can only hope they'll re-emerge to secure a second victory at the mixed doubles.
EDIT: This article is about the Gentlemen's singles where apparently American men tend to not fare well. It goes without saying that Venus and Serena Williams are the ? QUEENS ? of tennis now and forever. Also, honestly, this article isn't even really about tennis, it's about these two living legends who just happened to be at Wimbledon being their bomb selves.