Maggie Rogers covering the Spice Girls is giving us girl power feels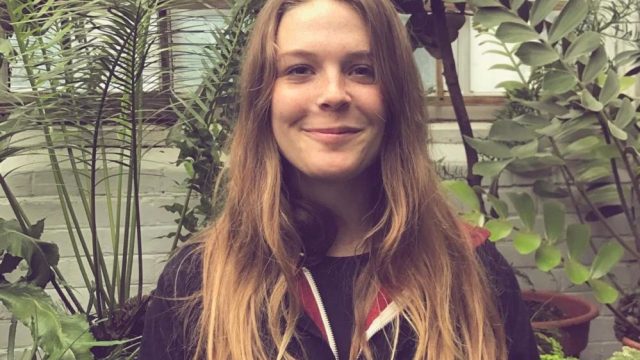 A year ago, Pharrell played a part in introducing Maggie Rogers to the world. Since then, the singer's followed up on her lowkey hit "Alaska" with a lovely EP, Now That the Light is Fading.
https://www.youtube.com/watch?v=PNWsW6c6t8g?feature=oembed
Rogers has been charming the industry since, and now she's personally won me over with an excellent cover choice.
For her (first!) appearance at Delaware's Firefly Music Festival, Rogers laid down a cover of the Spice Girls's "Wannabe."
Recent New York University grad Rogers invited her former classmate Fletcher onto the stage for the occasion. The result is a glorious ode to '90s power gal pop, albeit done in an endearing folksy manner. false
The 23-year-old singer probably didn't plan this, but her sky-blue eyeshadow was the perfect complement to her choice of cover.
https://www.instagram.com/p/BVa8SrLF8w-
Actually, it seems like her general fashion and beauty vibe is amazing. Yes, serve up those Florence Welch stagewear looks:
https://www.instagram.com/p/BUKTXkmlp5H
Rogers is a relative newcomer to the touring circle. So if she dropped a Spice Girls cover into this Firefly set, what other musical homages may be up her sleeve? If she's taking suggestions, may I proffer Florence herself? Kimya Dawson? Maybe one of Lorde's new cuts? (Oh my god, "Homemade Dynamite" would be perfect.) Regardless, we can't wait to hear more from her this summer, and many years to come.