Maggie Gyllenhaal's dress is like a gorgeous art deco butterfly
Actress Maggie Gyllenhaal consistently slays with her bold fashion choices, and what she wore to the Berlinale International Film Festival is no different. At the closing ceremony of the Berlinale International Film Festival, judge Maggie Gyllenhaal's dress wowed audiences. Of course, this isn't the first time she's worn an incredibly unique ensemble:remember her oversized cat blazer? It's no wonder that Elle UK refers to her style as "offbeat but brilliant."
Maggie Gyllenhaal looks like a work of art in a flowing, floor-length Schiaparelli gown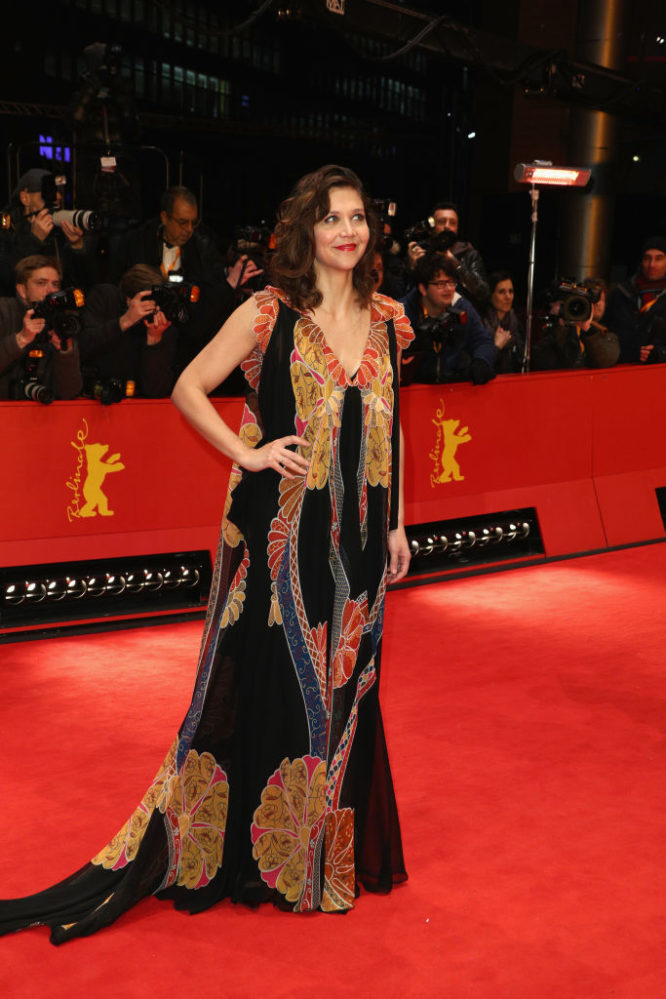 We love her use of autumnal colors. Designer Elsa Schiaparelli is famous for her use of surrealism in her fashion, and we can see that on full display in Maggie's fabulous outfit.
Her tussled hair pairs perfectly with this liquid look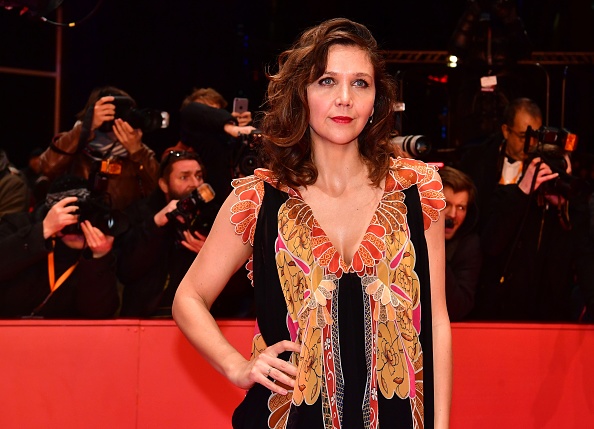 Not to mention that perfect shade of lipstick.
We love how remarkably flowy the dress looks. This is a serious red-carpet maxi. And her black pumps were the perfect touch!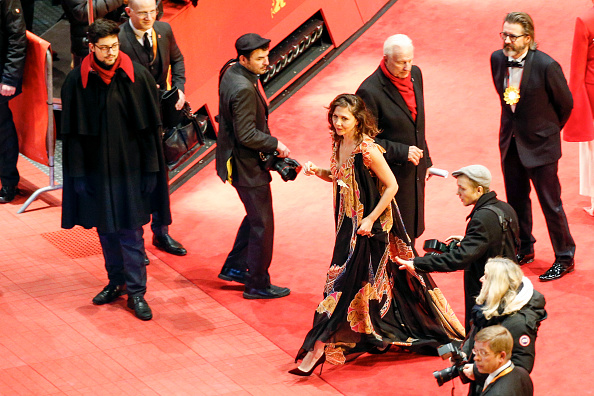 When discussing her fashion choices with The Guardian, Maggie said:
"I use fashion though, as a way of thinking about who I am. I hold something up against my body and ask myself, 'Can I wear this?' If it doesn't feel like 'me', then I suppose I ask myself why."
We think that the Secretary star has a definite look, one that perfectly encapsulates her unique sense of style (not to mention, acting choices).