Mae Whitman's new movie "Operator" looks seriously amazing
We love Mae Whitman for so many reasons. From State of Grace, to Arrested Development, to Parenthood (not to mention a few stellar movie roles along the way), Whitman is everything we want to see more of. And her latest film, Operator, costarting Martin Starr, seriously looks awesome.
Take a look:
https://www.youtube.com/watch?v=2PYaZxr0YRU?feature=oembed
Intersting, right?!
As you can see, Whitman plays Emily — a hotel concierge with a knack for calming others. Her soothing disposition is soon sought after when her husband, Joe (Starr) needs a new voice for his company's Suri-like vocal response system. Complications ensue, and they look SUPER watchable.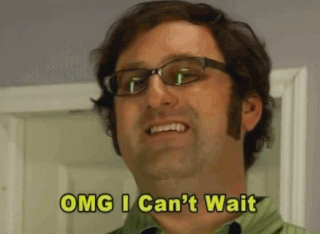 The movie is already drawing comparisons to Spike Jonez's Her, which if you'll remember entails a man getting overly attached (like, wayyyy overly attached) to the voice of his computerized assistant. And from what we can tell, it looks like husband Joe starts developing an affinity for the seemingly perfect and calming voice-activated version of his wife over the real life person.
Sounds interesting. And complicated. And we can't wait to see it.
Operator is in theaters right now, in limited release!