Mae Whitman's role in "Gilmore Girls: A Year in the Life" is absolute GOLD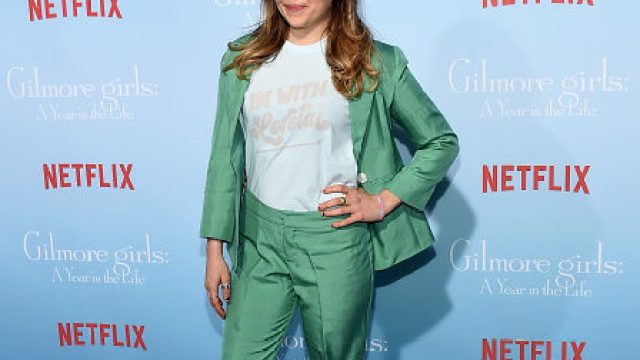 When we heard that Mae Whitman was going to have a cameo in Gilmore Girls: A Year in the Life we were so excited to see Lauren Graham's other TV daughter make an appearance on Gilmore Girls. Now that we've finally seen the cameo we can say that is was SO worth the wait. Warning, spoilers lie ahead!
While we figured that Whitman would appear in a scene alongside her former TV mom, Graham, we were so excited to see that her widely anticipated Gilmore Girls scene was with Graham AND Alexis Bledel, her kind of TV half-sister. It's very Inception.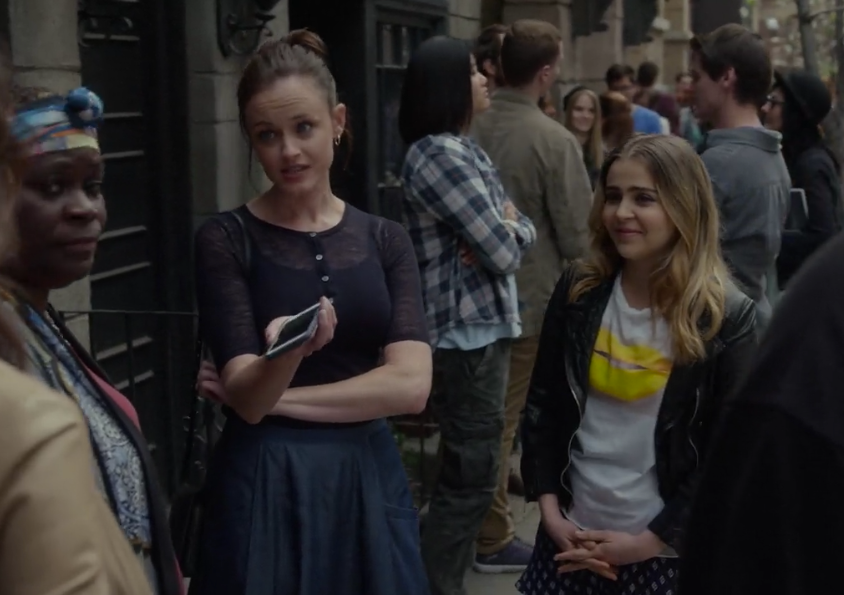 The Parenthood actress makes an appearance towards the end of the "Spring" episode as a person standing in line for the newest NYC donut craze called crodocake. After her book deal with the crazy Naomi Shropshire falls through, Rory suddenly has some time on her hands and is desperately looking for a follow-up to her widely praised New Yorker piece. The younger Gilmore meets with GQ Magazine and takes on a story about people who wait in lines for fads and other exciting things in the city.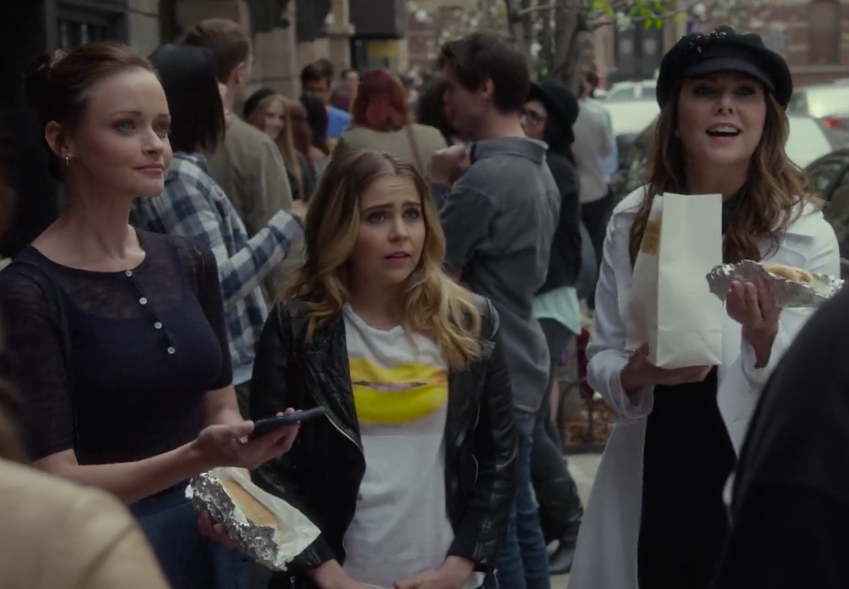 Joining her, of course, is her mother, Lorelai, who needed a break from the problems with Michel at the Inn and her mother in Hartford. Despite standing alongside desperate crodocake fans, Lorelai has managed to snag a bag of the donut-like goodies, due to her charm and wit, of course. When, Whitman's unnamed character unfortunately has to go to work before making it to the front of the line, Lorelai pulls her aside and gives her a spare crodocake. We *swear* they exchanged a Braverman smile, too!
While the cameo was fleeting it was a quick distraction from the reality that Parenthood is no longer on the air and was definitely one of our favorite cameos so far.