Mae Whitman's throwback pic with crimped hair and Michael Angarano just absolutely made our day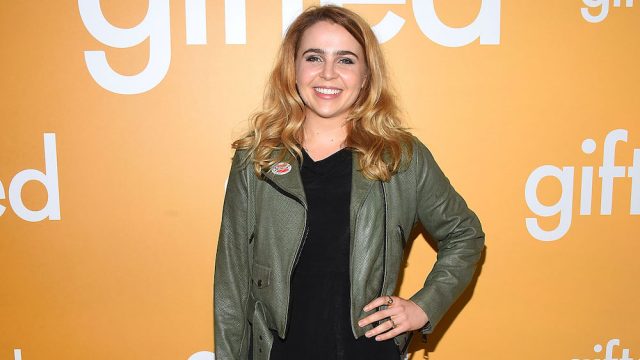 Have you ever seen a throwback photo that is just so epic, it takes you a minute? former child star Mae Whitman just blew our minds with the ultimate Instagram throwback. Thank goodness she shared this must-see pic with the world.
But before you set eyes on this photo, let's set the mood.
We are in the early 2000s. Lizzie McGuire is still on TV. Butterfly clips and baguette bags are all the rage. There is roll on glitter on everyone's clavicles and inner eyes. Now feast your eyes on this absolute beauty!
Mae captioned the throwback photo accordingly.
"Struggling to find the words... I really thought my crimped hair and baby blue gap fleece and kate spade bag would capture the hearts of both Michael and America but... #nodice"
Well, it certainly captured our hearts.
When was the last time a baby blue Gap fleece with "GAP" printed across it was seen in the wild? Kate Spade is obviously still rockin', but the always fashionable Mae Whitman was most likely ahead of the trend. Her crimped hair probably needs to stay locked forever in this photo — if it did come back into fashion, where the heck could we even buy a crimper now? Somewhere with a time machine, probably.
Let's not forget the other person in the photo, Michael Angarano.
Look at that three quarter zip Izod sweater with the collar popped! What a cool backwards but still vaguely sideways caps! Lookin' 2000-a-licious, friend.
Both Mae and Michael made it through child stardom and grew into amazing, non-awkward-looking adults. But this throwback photo was basically everything. Thanks for the LOLz, Mae!