Mae Whitman is just as excited about Lauren Graham's new TV gig as we are
TV mothers and daughters have to stick together! Actress Mae Whitman is just as excited about Lauren Graham's new TV show as we are, proving they are still super close in real life.
Over the years, we've seen that Graham and Whitman's friendship is much deeper than just playing mother and daughter on Parenthood. Sure, we still miss watching Sarah and Amber try and figure out life together, but off-screen their friendship is alive and well.
On Thursday, The Hollywood Reporter revealed that Graham would be coming back to TV with a new FOX pilot called Linda From HR.
The former Gilmore Girls actress will be playing the lead role, of Linda Plugh, who obviously works in HR, and is in a "talespin of balancing work, life, home life, and a secret that could unravel everything."
It sounds pretty great, don't you think?
Fans aren't the only ones excited about this casting news…Graham's TV daughter Whitman is also SO pumped.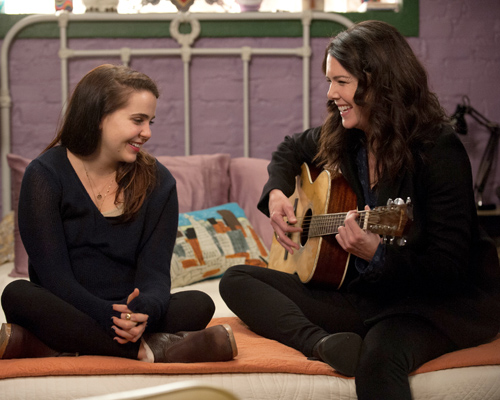 Graham retweeted THR's article writing, "I'm very excited about this!" Then, the 28-year-old actress shared her own sentiments about the new gig.
"FINALLY A REASON TO GET UP IN THE MORNING," Whitman wrote on Twitter and she couldn't be more right.
"❤?❤?❤?❤?❤," Graham added after the Los Angeles native shared her love and excitement.
Although it was a small shoutout, it shows that Whitman and Graham are girls for life.
This isn't, however, the first time that Whitman has showed her support for Graham in a public way. At the Gilmore Girls: A Year in the Life premiere in Los Angeles earlier this fall, Whitman rocked an awesome tee to show her love of Graham and her Gilmore Girls character Lorelai.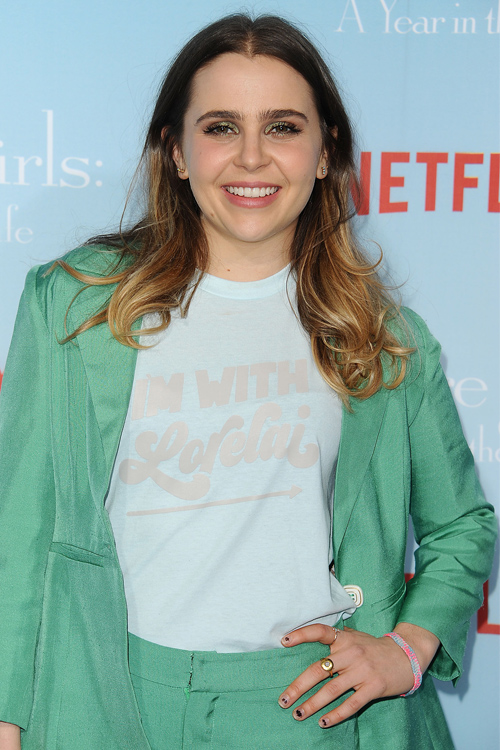 "I'm with Lorelai," the shirt read and we still can't get over how cute this BFF moment is.
In other good news, Graham isn't the only Parenthood alum to land another TV role so soon. Whitman is set to star in the upcoming NBC pilot Good Girls, and we are SO ready for it.
Which TV show are you most excited to tune in for?