Mae Whitman has the best campaign for a role on "Gilmore Girls"
Our first fave mother-daughter moments may be between Lauren Graham and Alexis Bledel — aka Lorelai and Rory — but we've gotta hand it to Lauren and Mae Whitman (Sarah and Amber from Parenthood). Mae is determined to make her way into the upcoming Gilmore Girls revival in the *best* way possible: by using her Photoshop skillz.
Recently, Mae took to Twitter to post an "official cast pic" of the new "Girlmore Girls." That is, she took the following pic from the Interwebz: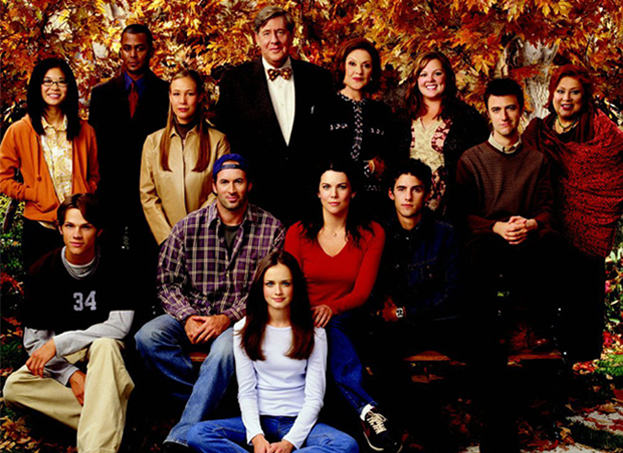 But then she grabbed various shots of her own face and Photoshopped them over pretty much everyone elses', other than Lorelai, Rory, Sookie, and Miss Patty, making a cast of all girls. . . well, other than Michel and Richard, that is. She also gave Rory and Lorelai updated faces, because hey, it's been a while and you've gotta show off Alexis's new bangs.
"So excited 2 Finally announce RETURN of my bff @thelaurengraham 's show GIRLMORE GIRLS With this official cast pic!" she tweeted yesterday.
Interesting Photoshop job, Mae. Maybe it will influence the casting directors. . . so that you can play six different parts. I mean, you never know.
(Image via Twitter.)