Madonna's daughter Lourdes just scored her first modeling gig and it's major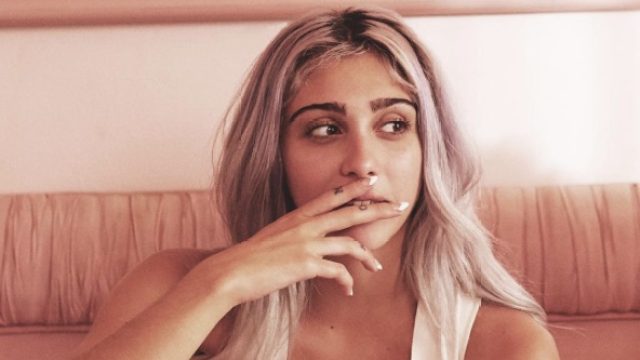 When it comes to the kids of famous celebrities, one we sadly don't see enough of is Madonna's daughter, Lourdes "Lola" Leon. The 19-year-old University of Michigan student tries to stay out of the public eye and isn't active on social media, but now, she's stepping into the spotlight with a huge modeling gig for Stella McCartney.
The fashion designer asked Lourdes to appear in the campaign for her new perfume, Pop, alongside other inspiring young women such as Grimes, Amandla Stenberg and Kenya Kinski-Jones.  Photos on Stella's Instagram show Lourdes, who has always looked like the splitting image of her mother, with gorgeous lavender hair and knuckle tats that read "Mom" and "Dad" — an obvious ode to Madonna and Lourdes's father, Carlos Leon.
As Vogue reports, Pop's campaign focuses on body positivity and self acceptance. "It's about capturing and celebrating that very special and exciting time when you are finding yourself and coming into your own. It's about freedom, and starting your life away from judgments or labels," Stella wrote in an Insta caption. The empowering message resonated with Lourdes who told Vogue, "I go through this struggle myself, [where] women's bodies have been made so public that everyone feels like they need to comment."
The fragrance, which has a scent described as a combination of tuberose with sandalwood, will be available on March 24.