Is Madonna wearing camo at the 2017 Met Gala?
Madonna is wearing camo at the 2017 Met Gala. I repeat, Madonna is wearing CAMO at the 2017 MET GALA. Leave it to the pop queen and fashion icon to take the camo tank top we all wore in 2002 and upcycle it into a modern day Met Gala gown (although Mama June arguably beat her to the punch in 2013 when she got married to Sugar Bear in an all camo wedding dress — no YOU watched all of Here Comes Honey Boo Boo even though it felt so wrong). Still, Madonna's camouflage gown is almost subversive, maybe even anti-fashion. I love it, I think.
Madonna paired her gown (Moschino by Jeremy Scott) with what seems to be a blanket of leaves and a canteen. To go along with her military look, she has fingerless leather opera gloves (Madonna loves her fingerless gloves), a bundle of clunky jewelry, and other dangly silver things.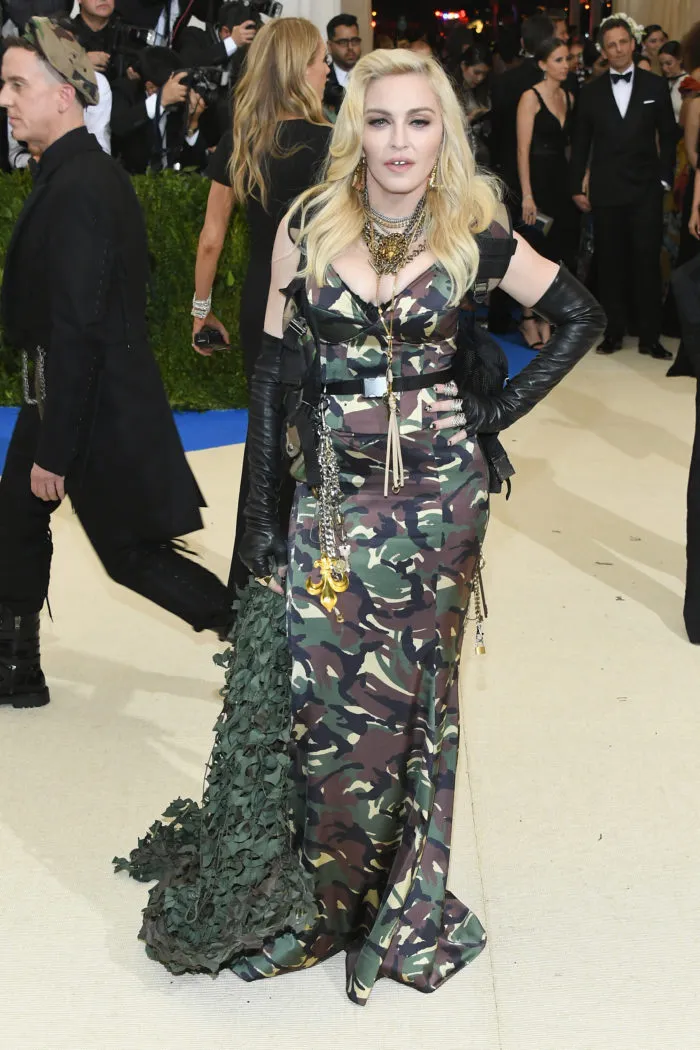 Madonna didn't miss a tiny detail — even her nail decal is camo. Wearing nude lipstick and bold lashes, the singer went for a subtle makeup look. Those brows, though.
Although it is worth noting that something does seem amiss. In one image that Twitter user MDNA posted, you can see Sarah Paulson gasping behind Madonna and pointing:
https://twitter.com/udfredirect/status/859224798471303173
Outfit SNAFU or maybe just general excitement? I'll keep my eyes peeled.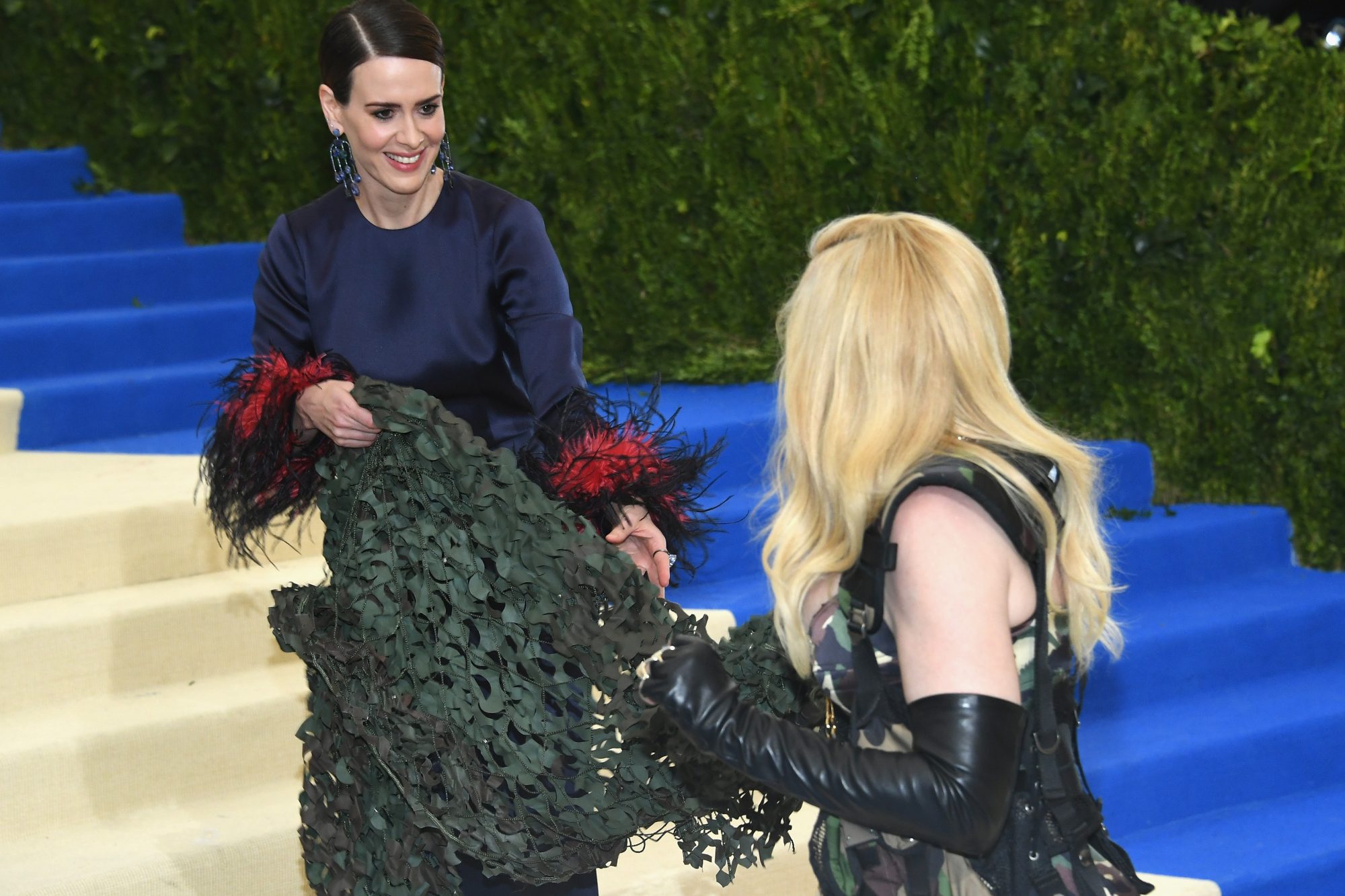 In the meantime, you can find me googling "camo tank top," because there's something about Madonna's dress that has inspired me to work some 2000s into my wardrobe this summer.