Madonna revealed she tested positive for COVID-19 antibodies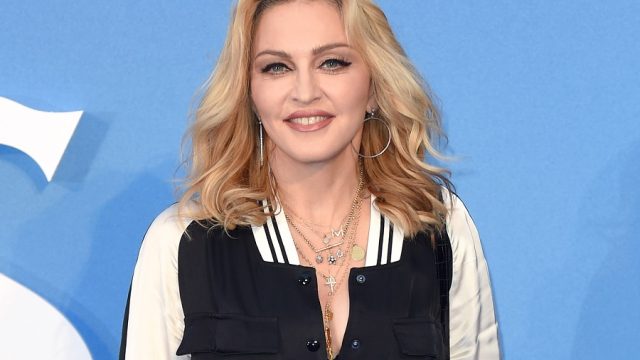 Over the past two weeks, Madonna has been keeping "Quarantine Diaries" on IGTV. In her posts, the icon films herself reflecting on her experiences during lockdown due to the coronavirus (COVID-19) pandemic. In the series' April 30th edition, Madonna revealed that she tested positive for coronavirus antibodies.
"Took a test the other day and I found out I have the antibodies, so tomorrow I'm just going to go for a long drive in a car, I'm gonna roll down the window, and I'm gonna breathe in the COVID-19 air," she said.
According to the Centers for Disease Control and Prevention, a positive antibody test shows that you were probably exposed to COVID-19 or a related virus.
When your body was exposed, it developed the proteins necessary to fight off the infection. However, the CDC also states that "it's unclear if those antibodies can provide protection (immunity) against getting infected again." Madonna didn't exactly heed this crucial caveat when she referred to "breathing in the COVID-19 air"—and we sincerely hope her followers aren't susceptible to this piece of misinformation.
Last month, Madonna drew controversy when she described the virus as "the great equalizer" while she sat in a tub filled with rose petals. "What's terrible about it is it's made us all equal in many ways," she said in her IGTV video. "And what's wonderful about it is that it's made us all equal in many ways."
On social media, commenters were quick to point out that the singer seemed to ignore the fact that many people are struggling to survive—emotionally, financially, physically—during this pandemic. The vast majority of the population doesn't have nearly the same means or security that she does to keep them afloat.
She has leveraged her privilege for good, too. In April, her Ray of Light Foundation teamed up with REFORM Alliance to distribute 100,000 surgical masks to prison inmates and staff. She also took part in the ALL IN Challenge, which raises money to help alleviate food insecurity among vulnerable communities.
Madonna signed off her 14th Quarantine Diary with the message: "Tomorrow's another day and I'm going to wake up and I'm going to feel differently." We hope she does. (We also hope she stays safe.)
As information about the coronavirus pandemic rapidly changes, HelloGiggles is committed to providing accurate and helpful coverage to our readers. As such, some of the information in this story may have changed after publication. For the latest on COVID-19, we encourage you to use online resources from CDC, WHO, and local public health departments, and visit our coronavirus hub.