This is not a drill: Madonna's skin care line is finally coming to the U.S.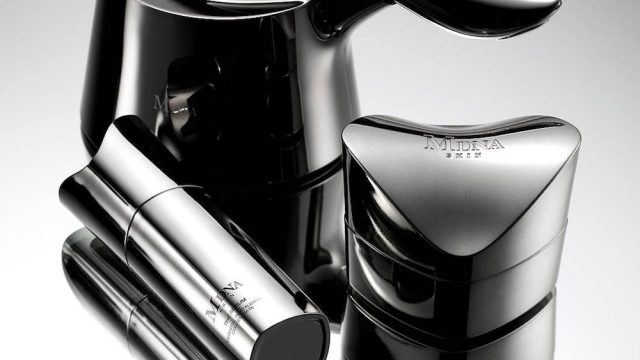 For those of you who've been eyeing Madonna's skin care line from afar, we've finally gotten the news we've all been waiting for in the three years since it was released in Japan: MDNA Skin is finally coming to the U.S. — rejoice! No one has defied aging in the way Madonna has, so we're definitely on board with whatever she's using.
Fans have been begging Madonna for years to release her line in the U.S., and she's finally making everyone's dreams come true. Are you totally jazzed? This high-end collection is a total knock-out.
Madonna's MDNA Skin line will be arriving stateside on September 26th.
That's just a little over a month, we can totally bide our time until then. Or at least we'll try our best.
Madonna spoke to WWD about her brand, saying:
"It's a line I can use every day. Some things I use when I don't wear makeup and am not doing shows, and others are specifically good for having to apply makeup and be under stage lights...I developed it for me specifically, but it also feels universal."
You'll be able to snag the products at mdnaskin.com, at Barneys on Madison Avenue and in Beverly Hills, and at Barneys.com. The prices are definitely in the luxury beauty category, according to WWD they are starting at $50 for the Face Wash and $600 for a Rejuvenator Set.
Other products in Madonna's MDNA Skin line will include an eye serum, rose mist, and chrome clay mask.
Jerrod Blandino of Too Faced has praised MDNA, so we're pretty sure he's just as excited to see this line come to the U.S.
That sleek black packaging has definitely caught our eyes. What do you think?
You can sign up at the MDNA Skin website to get the scoop and insider info straight from Madonna's team.