Surprise! Madonna moved to Portugal, and here's what she's up to there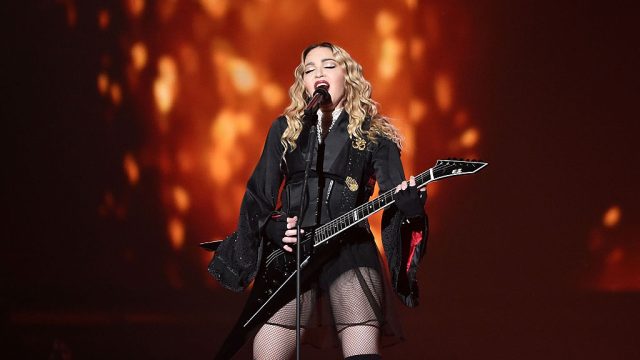 Everyone needs a change now and then, and celebrities are no different — even superstars like the incomparable Madonna. The singer shocked fans by revealing on Instagram that she had moved to Portugal, and she's wasting no time making herself at home.
It's safe to say that Madonna is easily one of the busiest women in the music industry. And just because she's switched homes doesn't mean she's slowing down anytime soon. The singer is hard at work on new music and a new movie, as well as making her new house a dream come true.
"The energy of Portugal is so inspiring," Madonna wrote on Instagram. "I feel very creative and alive here and I look forward to working on my film LOVED and making New Music!!!
This move might strike fans as unexpected, but as far as the singer is concerned, it's been a long time coming.
Madonna fell in love with Portugal way back in 2004, and has been dreaming of making it her permanent base of operations for a while. And from her Instagram posts, it looks like the singer is feeling right at home in her new digs.
"I used to be a basket case but now I live in Lisbon!" the singer joyfully proclaimed.
It looks like the new location is sparking her creative juices, as Madonna has new music on the horizon, as well as her latest directorial venture.
But lately, the superstar has been focusing more on her family.
She adopted four-year-old twins Stella and Esther earlier this year. She's also mom to Lourdes, 20; Rocco, 17; David, 11; and Mercy, 11.
And it looks like her new home in Portugal is the perfect place to set down some new roots.