It's actually not okay that Madonna's daughter is being bullied for her underarm hair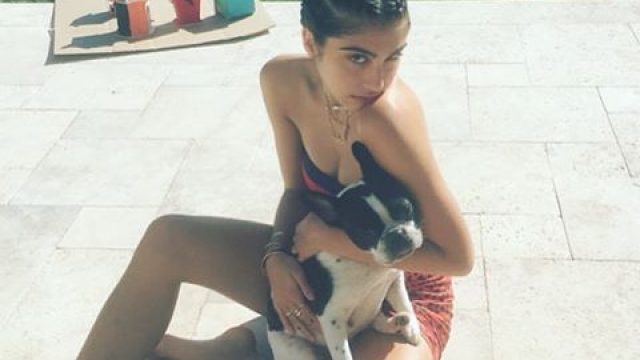 We can't believe we're back here again, but there are people out there who seem to have a problem with body hair. Madonna's gorgeous daughter Lourdes was trolled for her underarm hair, which was spotted by paparazzi when she was hanging out on the beach with her friends. When Just Jared posted the photos of her lounging around in a black bikini (she looked amazing, btw), the rude comments flowed in response to the hair that had been (naturally) growing in her armpits.
It's infuriating to think that women are still being constantly judged for where they have hair. Some people were commenting and saying Lourdes's armpit hair was "disgusting" and that she was a "gross feminist."
20-year-old Lourdes has always marched to the beat of her own drum, though, so we're guessing she doesn't care much about what people say.
https://www.instagram.com/p/BLVqO6Shn9x
Those paparazzi shots on Just Jared definitely weren't the first ones where we've seen Lourdes showing off her natural bod. Several months ago she shared a picture on her Instagram of her underarm hair.
https://www.instagram.com/p/BDvcKuWvqN2
Lourdes must have taken a hint from her powerhouse mom, because Madonna has been a proponent of growing out underarm hair for a while now. She posted a picture of herself on Instagram in 2014 that featured her very natural, very normal underarm hair.
Of course, there will always be bullies and trolls out there who have something to say about underarm hair on women. We'll continue to stand alongside women like Lourdes and Madonna, reminding everyone that it's nobody's damn business whether people choose to grow out their bodily hair or not.