Madonna just got real about ageism, sexism, and her family and we applaud her honesty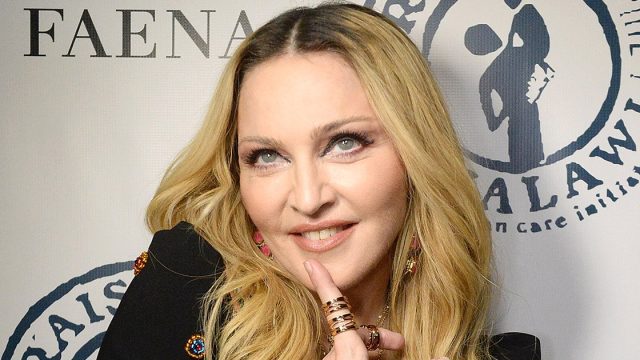 When it was announced that Madonna had won Billboard's coveted Woman of the Year, we just knew that the star would give a personal, controversial, and provocative interview. She is Madonna after all.
The singer is set to star in James Corden's Carpool Karaoke this week, and the star is prepping for the release of her live concert film, The Rebel Heart Tour, which is set to air on Showtime on December 9th. However, that hasn't stopped the mother of four getting real about a plethora of issues, including ageism, sexism, her worries, and her unconventional family.
Speaking to actor Elizabeth Banks, Madonna opened up about her life.
When quizzed about ageism by Banks, Madonna had the greatest thing to say.
"It's the rest of society that cares. I don't ever think about my age until someone says something about it," she revealed. "I feel that I have wisdom, experience, knowledge and a point of view that is important."
YES!
Madonna went on to say that while that might not be considered "relevant" to a younger audience, relevancy was just a "catchphrase" for discrimination.
"Age is only brought up with regard to women. It's connected to sexism, chauvinism and misogyny," she said. "When Leonardo [DiCaprio] is 60 years old, no one is going to talk about his relevance. Am I relevant as a female in this society that hates women? "Well, to people who are educated and are not chauvinists or ­misogynists, yes."
Banks also asked the pop music icon about her charity work in Malawi, and the adoption of her two children David Banda and Mercy James.
"My family is everything. I will go to war for them. Whatever I'm fighting for, it's for my daughters and my sons," the singer said. "I want them to have a good future. I've created an unconventional family and we have discussions at the dinner table about all sorts of things. "My 11-year-old son can speak eloquently about Malcolm X and Martin Luther King and Nelson Mandela and James Baldwin. My daughter Mercy plays the piano and can talk to you about Nina Simone. I'm really proud of that."
However, despite being a successful artist and buisness woman, Madonna said that she still worries (just like all of us).
"I worry about absolutely ­everything. I worry about my kids all day long. I worry about my health. I worry about whether I'm going to get things done in time. I worry about every project I'm working on. I worry about whether I'll get to sleep at night. I worry about the state of the world. There isn't anything I don't worry about," she said.
Read the full interview here.
We love how honest and candid Madonna is about her life. Not only that, but we love how dedicated she is to her family and to her work in Malawi. In fact, the star recently hosted a charity event in Florida as part of the Miami's Art Basel event and raised $7.5 million for her charity, Raising Malawi. She even auctioned off a chair that she'd been sitting on for $10,000.
Seriously, don't ever stop doing you Madonna!