We're madly in love with Holly Madison's unique name for her new son
We love nothing more than a good baby name. From super popular names to gender neutral names (like, hell yes), we love them all, because, well, babies. Need we say more? So we were all ~a flutter~ when we learned about Holly Madison's unique name for her new son with Pasquale Rotella: Forest Leonardo Antonio Rotella.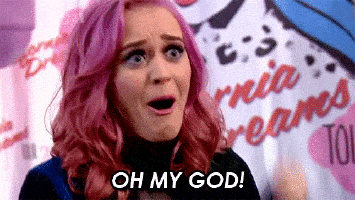 It's *so* cute, right?! We weren't surprised that the mom would go with such a super edgy name, considering that she's totally on board with other new parenting trends, like eating her placenta. Because, yeah, she did that. No judgement here. Huge props to her for giving it a shot!
The big reveal!
Madison announced the joyous occasion on Instagram, writing, "I'm so happy to be at home with a healthy baby boy, Forest Leonardo Antonio Rotella. Thank you for all the kind comments over the past few days."
We are so happy for the new mom. This little guy, her second child, seems to have brought so much happiness into her life, and we wish her nothing but the best.
Holly Madison's post-pregnancy photo was so, so sweet.
Upon her second son's birth, Madison posted a simple, but heart-tugging, post to Instagram.
This is truly so precious.
Her photos with her daughter are just as noteworthy.
Just look at this tiny sugar! Our hearts!
https://www.instagram.com/p/BHqUbkGjAUG
Oh, our ovaries.
And the family is *so* cute.
Seriously #GOALS right now, you guys!
https://www.instagram.com/p/BG2TTeolTLi
The family looks so happy, and we hope they're just basking in the post-pregnancy glow of a new baby in the fam!