Madewell Jeans Are Secretly Half Until Monday—But They're Selling Fast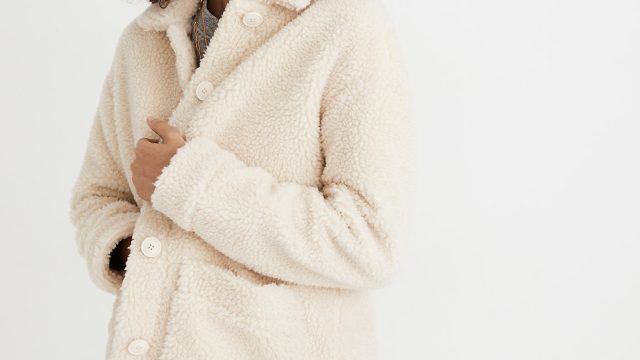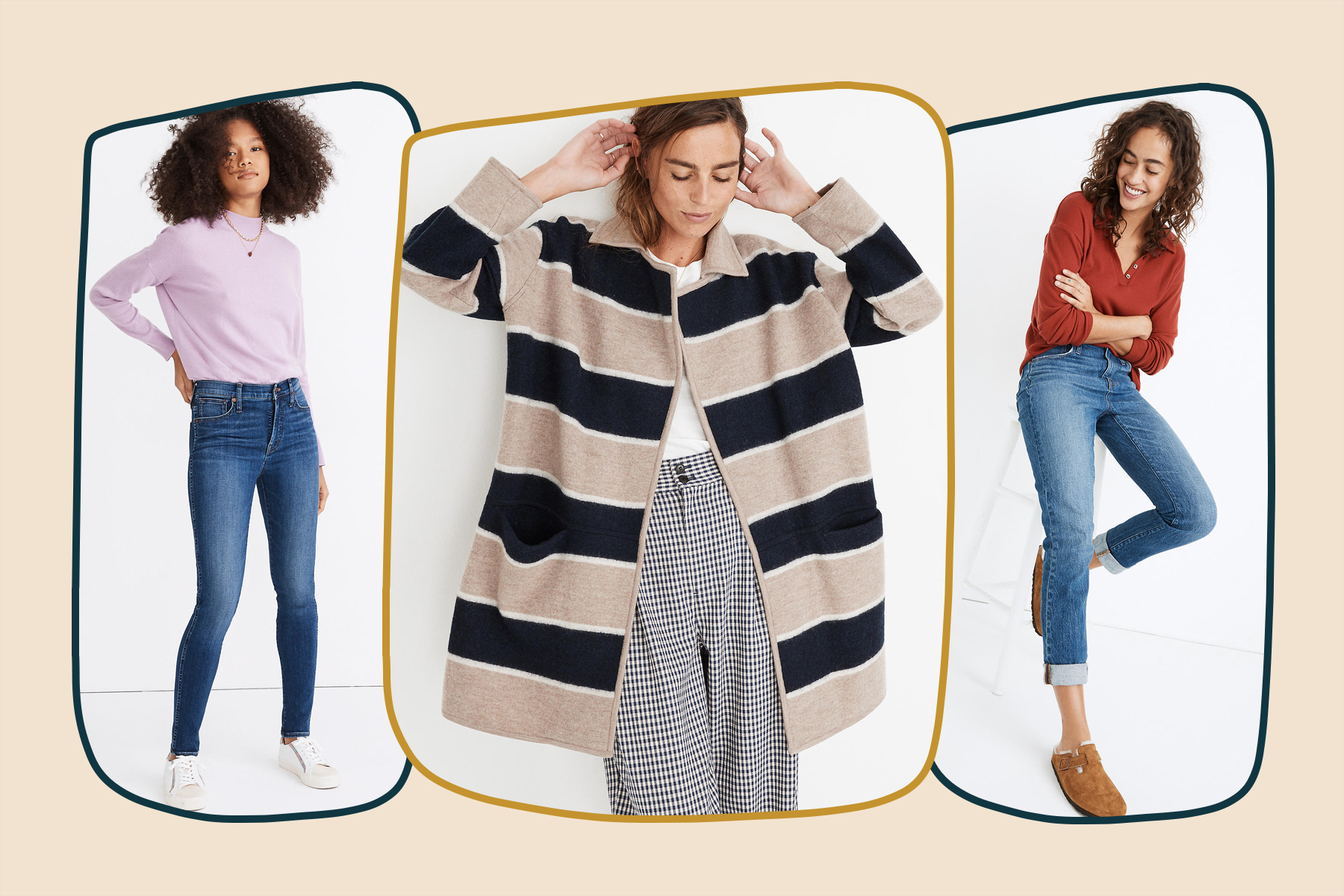 Jacquard Babydoll Top
$55
Shop it
Madewell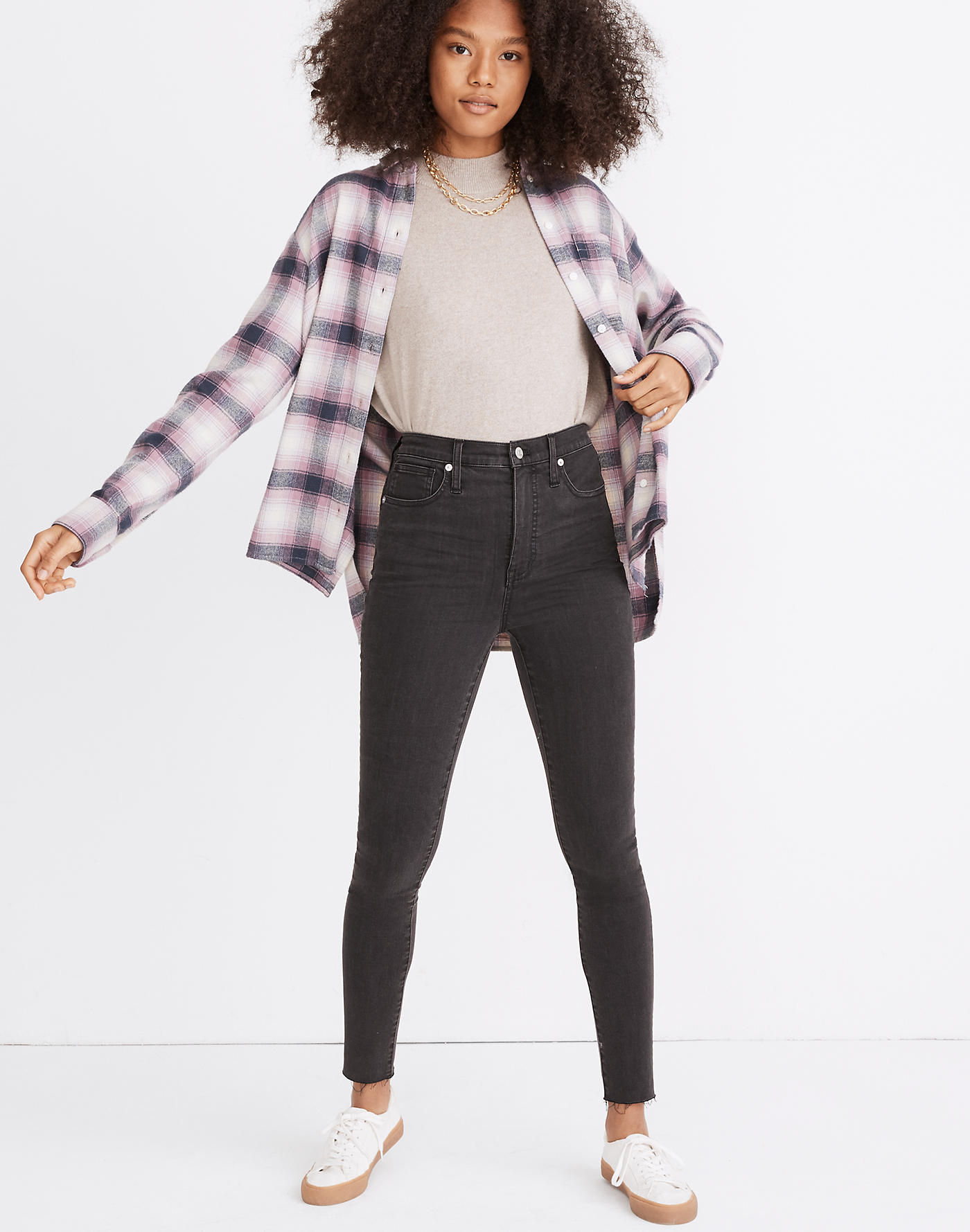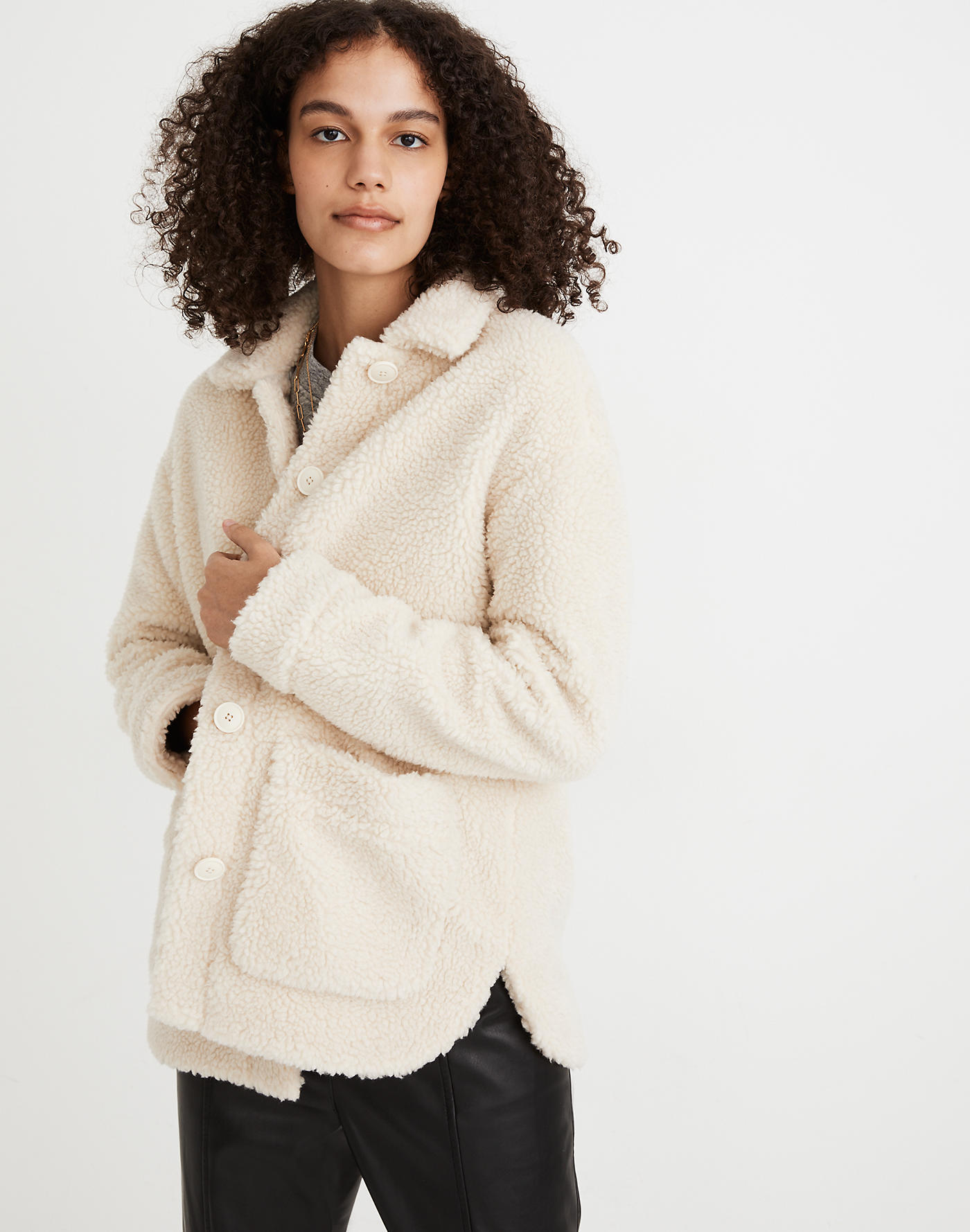 Sherpa Walton Shirt-Jacket
$168
Shop it
Madewell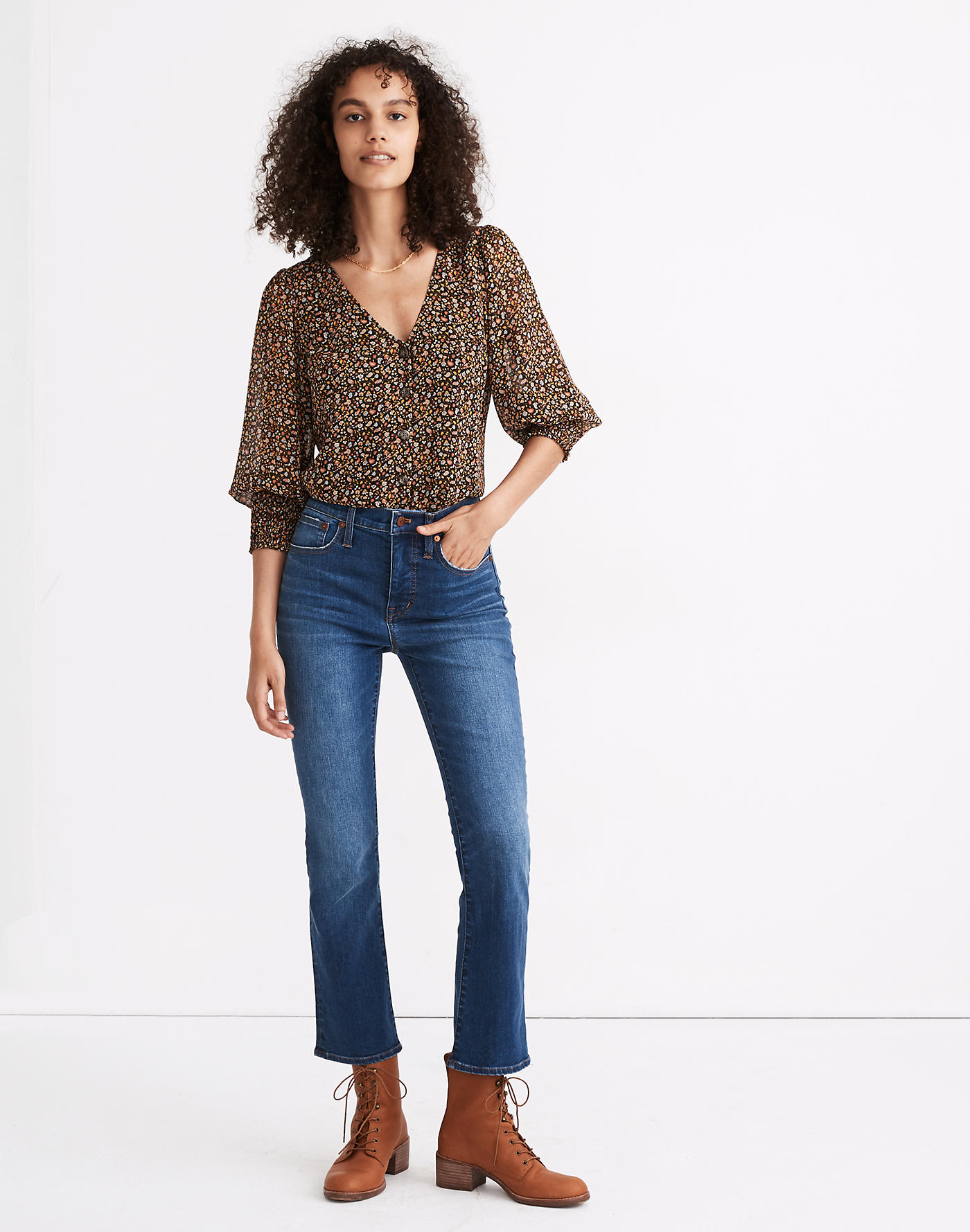 Cali Demi-Boot Jeans in Lockwood Wash
$128
Shop it
Madewell
We've all pined over a trend—think '90s jewelry, tie-dyed clothing, or white booties—and been crushed when sky-high prices prevented us from experimenting with the style. With Stylish Steals, we bring you the best weekend sales and deals so you can find affordable versions of the latest trends spotted on the runway, on Instagram, in stores, and on the street. Consider us your new, price-savvy personal shoppers.
Madewell is hands-down one of our favorite retailers for many reasons. Number one: The brand's jeans are some of the most flattering, versatile, and durable around. A pair of Madewell jeans will last you years of wear and tear (speaking from experience, here). Our Madewell jeans are on heavy rotation in our denim drawer because they fit like a glove, pair well with everything, and give us that effortless cool-girl look.
The only downfall of Madewell's jeans is that they're not exactly cheap. But let me tell you: the investment is worth it. Plus, Madewell is currently offering an under-the-radar discount on denim, so there's never been a better time to splurge on your new go-to pair of jeans. From now until Monday at midnight, score up to 40% off already discounted jeans at Madewell with code WOWIE. That means that some pairs are over half off RN.
Plus, the discount applies to more than just jeans—slash dollars off of best-selling sweaters, tops, jackets (like this quilted parka that's over $100 off), and more at Madewell this weekend. But hurry—with deals like these, some items are already selling out.
Best jeans deals on sale at Madewell:
Best sweater deals on sale at Madewell:
Best coat and jacket deals on sale at Madewell: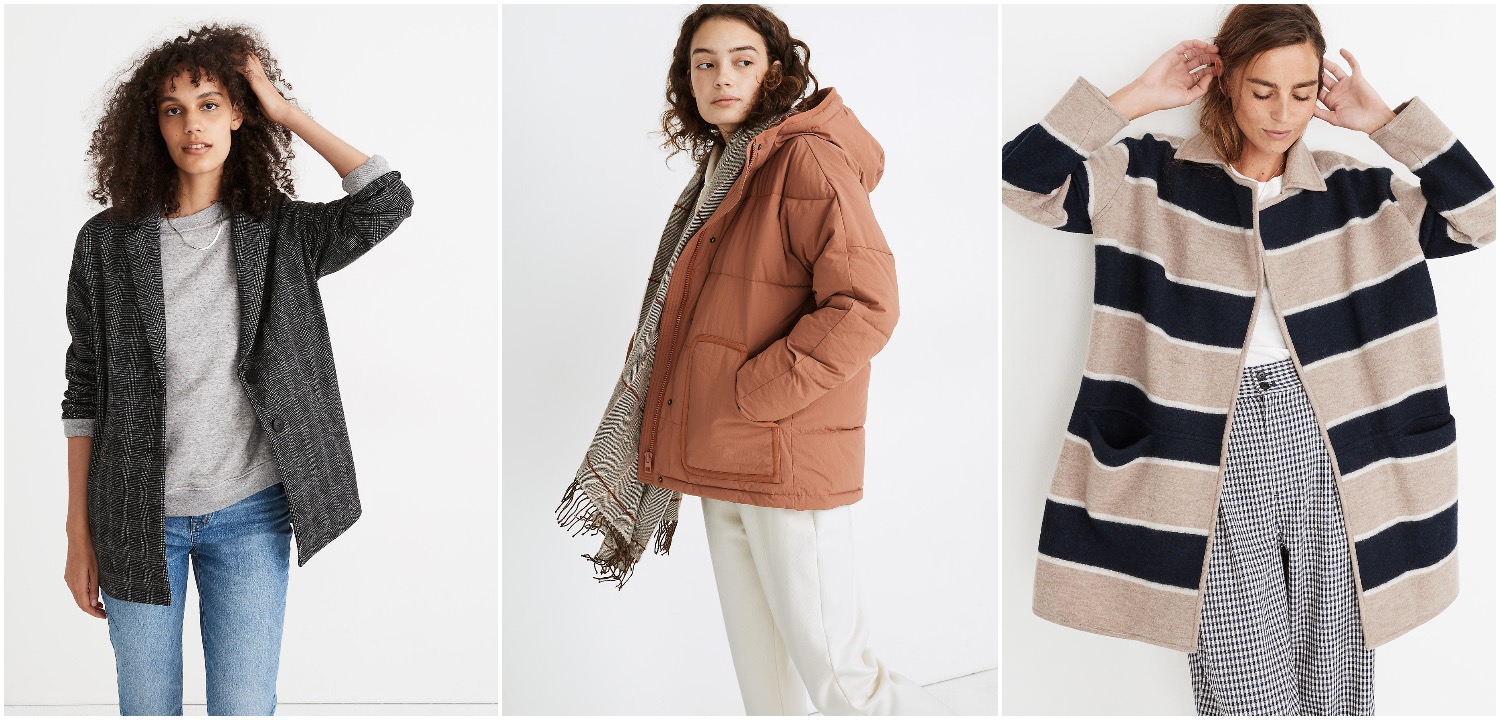 Best top deals on sale at Madewell: