Tees, Tanks, and Shorts Are 30% Off at Madewell, so We're Stocking Up This Weekend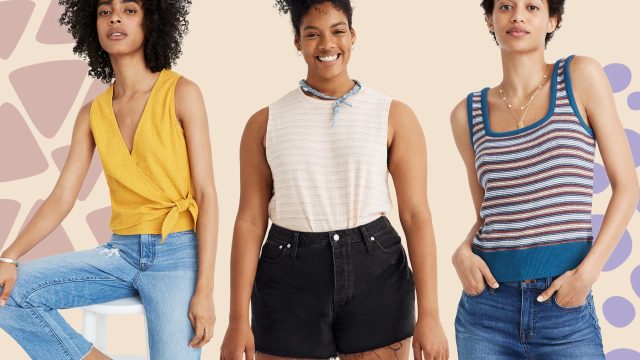 We've all pined over a trend—think '90s jewelry, tie-dyed clothing, or white booties—and been crushed when sky-high prices prevented us from experimenting with the style. With Stylish Steals, we bring you the best weekend sales and deals so you can find affordable versions of the latest trends spotted on the runway, on Instagram, in stores, and on the street. Consider us your new, price-savvy personal shoppers.
When it comes to wardrobe essentials, Madewell knows what it's doing. The reliable brand offers key pieces that serve as building blocks for closets—think high-quality denim, solid-colored tops, and versatile jackets. These style staples come in classic prints like gingham and stripes plus trendy patterns like tie-dye. But the one downfall of Madewell is that sometimes high price tags prevent us from purchasing pieces. So when the brand has a sale, our ears instantly perk up.
From now until August 9th, Madewell is offering 30% off of T-shirts, tank tops, and shorts. It's like the brand heard us complaining about the summer heat and knew we needed some new staple pieces to work into our wardrobe. Simply use code SUNFUN at checkout for 30% off any item that falls into the aforementioned categories. We especially have our eyes on these black jean shorts that are $30 off and sure to be on frequent rotation this month, plus this boxy crop tee that we'll layer under denim jackets in the fall. Below, shop our top picks from the Madewell SunFun sale.
Best T-shirt deals at the Madewell sale: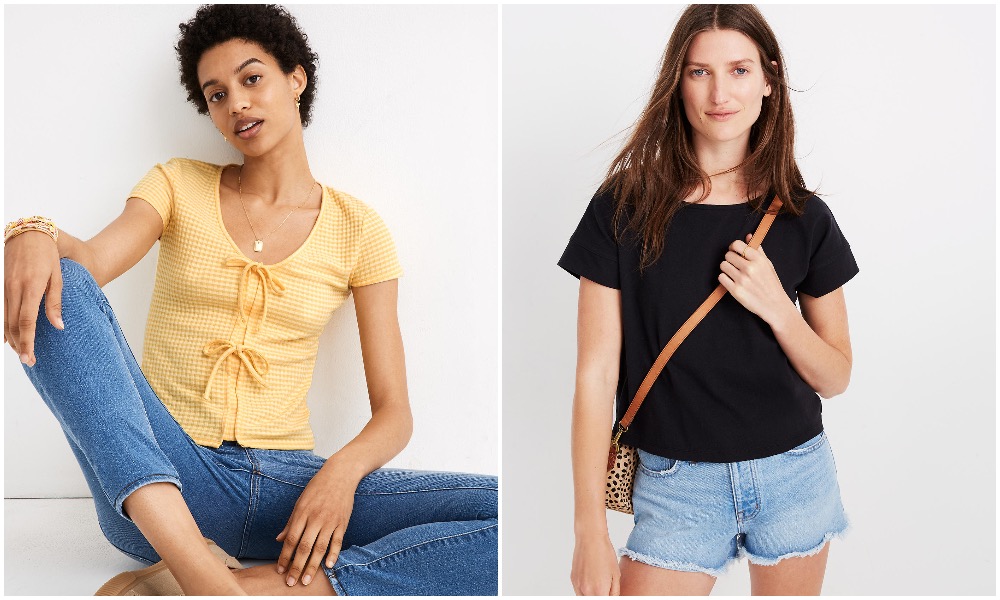 Best tank top deals at the Madewell Sale:
Best shorts deals at the Madewell sale: