Madewell extended its clothing sizes to 3X, and this is what we want to see more of
The trajectory of inclusivity and diversity in the fashion industry is moving forward, which is why we're not surprised (but very excited) to see Madewell announce an extension of its sizes. All denim styles will now range from a size 23 to 37, and dresses, knits, sweaters, tops, and jackets will go up to a size 3X.
In early 2018, Madewell expanded its denim line sizes, but don't worry about the quality of its pieces going down. Elle reports Madewell worked with third-party experts to ensure that its clothes have an ideal fit across all styles and sizes. Now even more people will have access to Madewell's chic and understated aesthetic. It's imperative that more brands follow suit and make clothing that is available for all.
Here are some of our faves from the expanded collection.
1Patch Pocket Pullover Sweater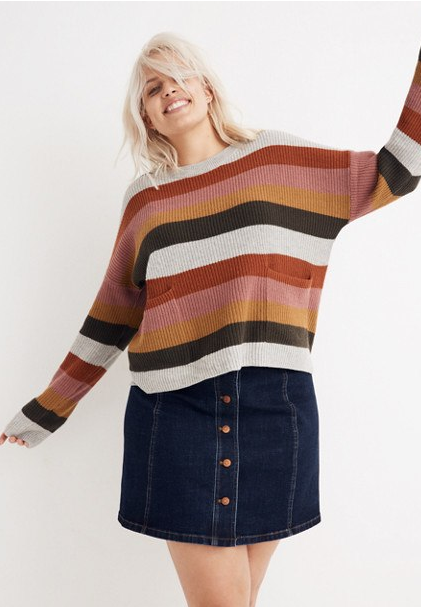 Is it too early to start doing our fall shopping? We're smitten with this cozy yarn, striped crewneck sweater. It's as chic as can be and we love the retro patch pockets.
2Square-Neck Midi Dress in Festival Stripe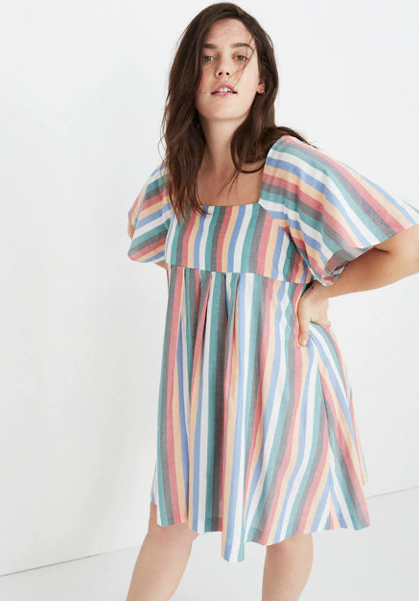 Nothing says summer like a breezy linen look, and this striped midi dress couldn't be more adorable and easy to throw on. Let's call it a young woman's caftan, no?
3Washed Leather Motorcycle Jacket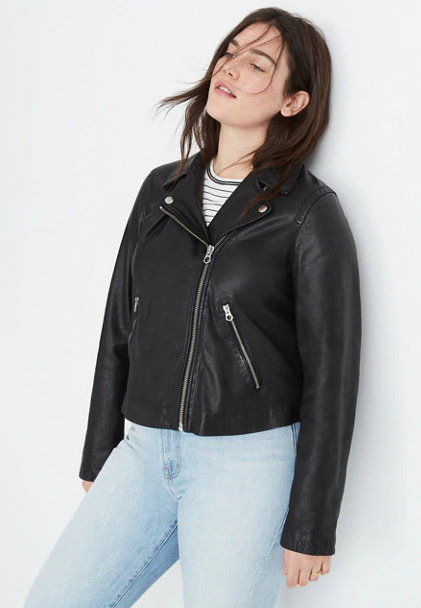 If you've been saving your pennies for a leather jacket, look no further than this buttery washed leather one. The chunky silver hardware and soft, broken-in style are timeless.
Happy shopping!