Snag Half Off of Coveted Items at This Under-the-Radar Madewell Sale—for 3 Days Only
Colorblock Ashbury Mockneck Sweater
$69.50
Shop it
Madewell
Corduroy Oversized Ex-Boyfriend Shirt in Lombard Plaid
$82
Shop it
Madewell
Cameron Ribbed Cardigan Sweater in Coziest Yarn
$98
Shop it
Madewell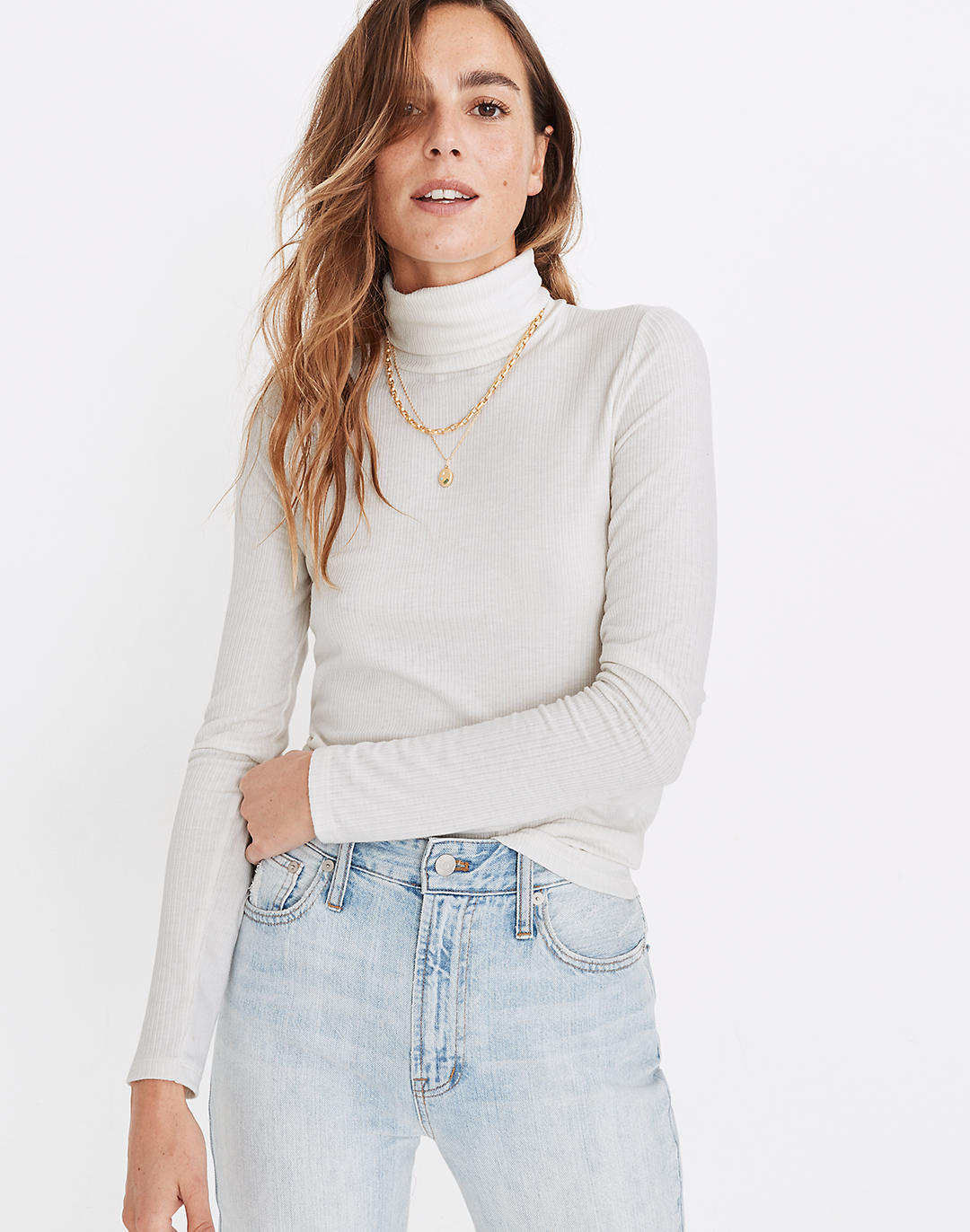 Ribbed Turtleneck Top
$45
Shop it
Madewell
We've all pined over a trend—think '90s jewelry, tie-dyed clothing, or white booties—and been crushed when sky-high prices prevented us from experimenting with the style. With Stylish Steals, we bring you the best weekend sales and deals so you can find affordable versions of the latest trends spotted on the runway, on Instagram, in stores, and on the street. Consider us your new, price-savvy personal shoppers.
When it comes to wardrobe essentials, Madewell knows what it's doing. The reliable brand offers key pieces that serve as building blocks for capsule wardrobes—think simple turtleneck tops, soft sweaters, and versatile jackets. But the one downfall of Madewell is that sometimes high price tags prevent us from purchasing pieces. So when the brand has a sale, our ears instantly perk up.
From now until Christmas day, Madewell is offering huge discounts on over 900 coveted pieces. The sale includes up to 50% off sweaters, jackets, tops, and more with code TINSEL at checkout. These discounts are major and not typical for the high-quality brand. We're adding this $100 cable-knit sweater that's just $49, this classic turtleneck that's on sale for $27 (in multiple colors), and this camel coat that we've been pining over for weeks to our carts before they sell out.
Below, shop the best sweaters, tops, and jackets on sale at Madewell before shoppers wipe the site clean.
Best sweaters on sale at Madewell: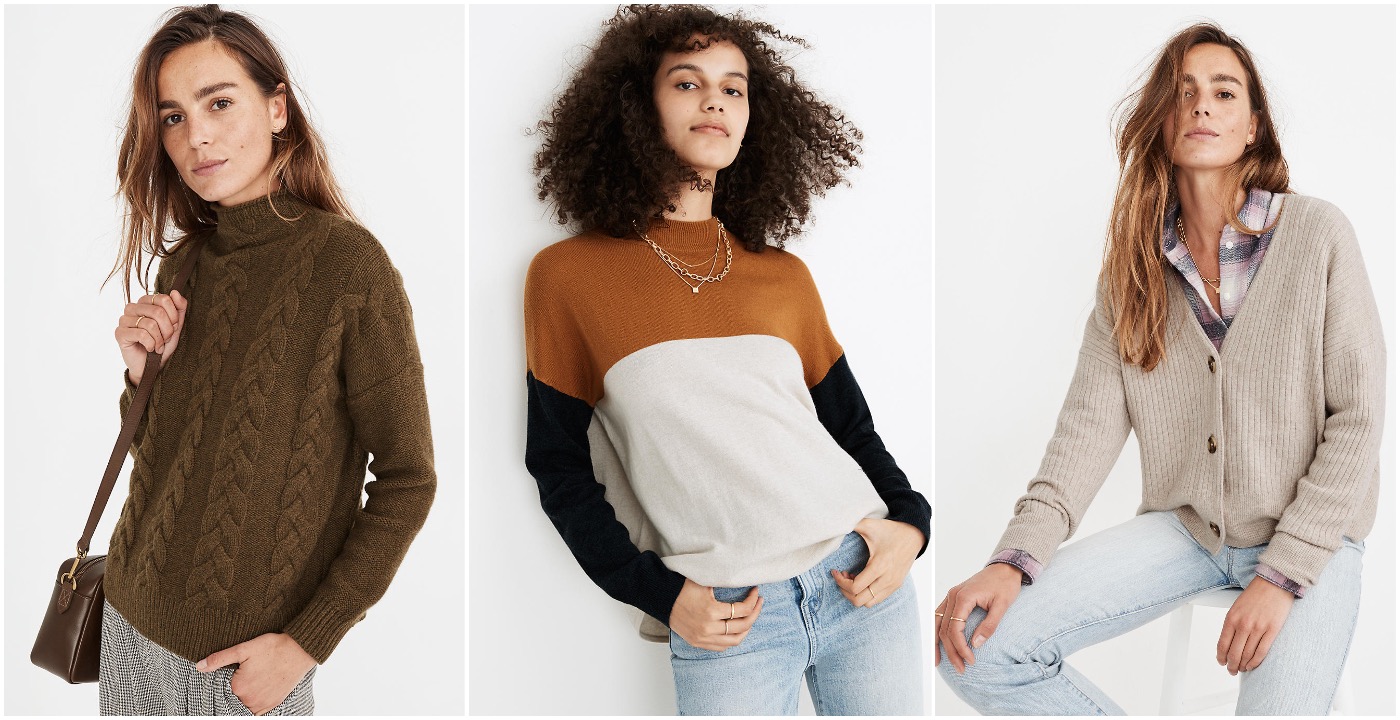 Best tops on sale at Madewell: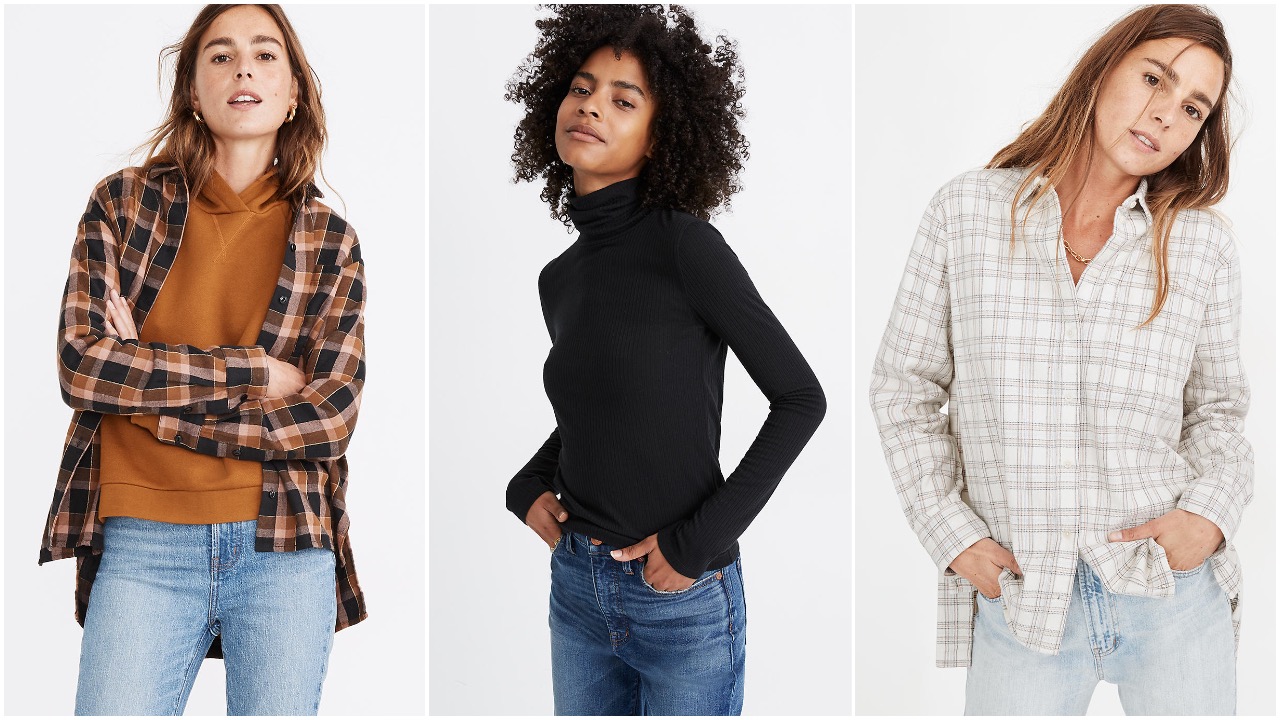 Best jackets on sale at Madewell: