Madewell and J. Crew expanded their denim sizes, because jeans should fit everyone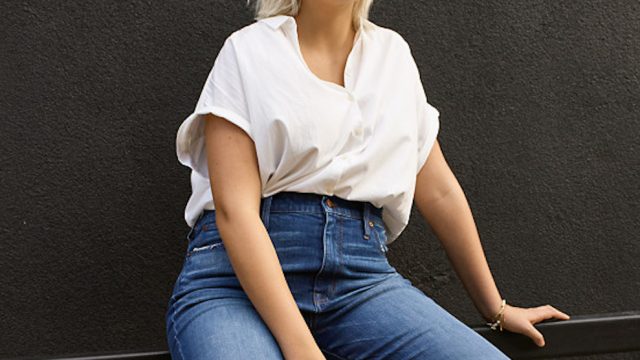 Finding a good pair of jeans that makes you feel your best can seem like an impossible task — sizing varies greatly from brand to brand, and to say that it's a frustrating process is an understatement. Luckily, two of our favorite brands, Madewell and J.Crew, just made jeans shopping a little easier by expanding their denim lines to include more sizes.
By making its popular jeans more inclusive and with a wider range of sizes, these brands are doing a service to its customers, and to the business, as well. It only makes sense that brands have a diverse size range, and it's mind-boggling how so little of them actually do. This is a step in a positive direction since both Madewell and J.Crew have incredible jeans that are cult-faves in the fashion community. Not only are we glad more people can enjoy their denim lines, but more people will step up and support these brands on principle.
Madewell not only expanded its size range, but they also introduced a line of "Curvy" jeans that feature its signature high-waist and flattering front pockets but fit women with a booty. You can already start shopping some denim options in extended sizes, and the same goes for J. Crew.
We are seeing the beauty and fashion industries become more inclusive, and it's an important and exciting movement. J.Crew jeans will now go up to a size 35, Madewell's jeans will now cover women who wear sizes 16 to 20. A huge improvement on both parts, and hopefully a trend that continues.
Head on over to their sites and check them out.