Maddie Ziegler's mom embarrassed her in front of Zac Efron, and we feel for her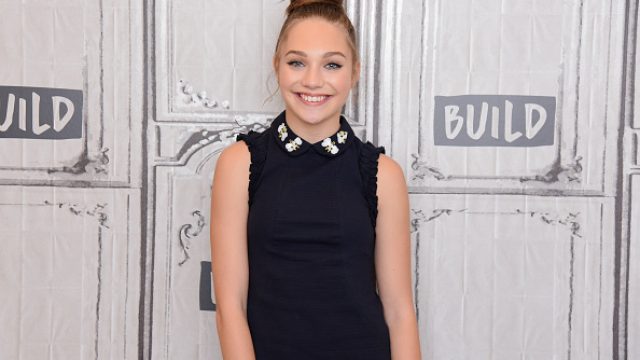 Picture this: you're sitting at the Teen Choice Awards when Zac Efron appears onstage in all of his tan, muscled, blue-eyed glory. He's close enough to where you can see every detail of that handsome face. And then…your mom shouts, "Take your shirt off!" Well, this is basically what happened to Maddie Ziegler a few years ago.
And the moment was embarrassing enough that she still apparently thinks about it.
She shared the mortifying story on The Harry Show last week.
https://www.youtube.com/watch?v=nE7woR4RFBo?feature=oembed
The Dance Moms star had a visceral reaction to her mom's loud comment.
She said, "I literally sunk in my chair and I was like, 'I do not know her.' All my friends were around too, so it was super awkward. [My mom] was like, 'I couldn't control it! It just came out.'"
We're sure Efron didn't take it too seriously, as he probably gets those comments quite often. And he sometimes obliges, like at the MTV Movie Awards in 2014 where he earned the award for Best Shirtless Performance and proceeded to strip onstage. Or rather, pop singer Rita Ora helped him.
ICYMI, here's that magical moment.
https://www.youtube.com/watch?v=kBxl1xGkANM?feature=oembed
But embarrassing moments aside, Ziegler has been killing the game since she first appeared on Dance Moms in 2011. She's achieved fame by dancing in multiple Sia videos, as well as modeling and acting.
Her new movie, The Book of Henry, which she stars in with Room's Jacob Tremblay, comes out in June. Oh, and she also just released a memoir called The Maddie Diaries, which is a New York Times bestseller.
She's only 14 and already accomplished so much. And honestly, if this playful and funny Zac Efron story remains her most embarrassing moment, she'll probably be alright.