Maddie Ziegler slayed the red carpet in an ombre party dress
She's an actress, a professional dancer, and now Dance Mom's alum Maddie Ziegler is adding "stylista" to the list. Not sure if you've been paying attention or not, but this young talent has been leaving a big impression on red carpets lately. And her recent look at the Los Angles Film Festival is no exception.
The 14-year-old starlet attended the premiere of her new film, The Book of Henry, this past week, and looked like a goddess. Maddie rocked a stunning ombre strapless dress and was an absolute vision. Not only did the dress complement her fiercely, but she accessorized like a champ too. Fashion is definitely another one of her strong suits.
Maddie Ziegler is a total fashionista, and this little ombre number proves that to be true.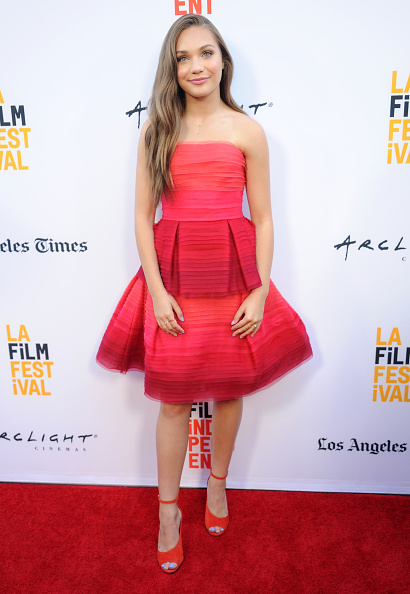 We're obsessed with the layering of this wonderful frock. It gives her shape so much dimension, and looks absolutely perfect on her. It's such a great and youthful pick for the beauty!
And her hair is so adorably prom ready!
But her orange pumps are obviously our favorite part of the whole entire look!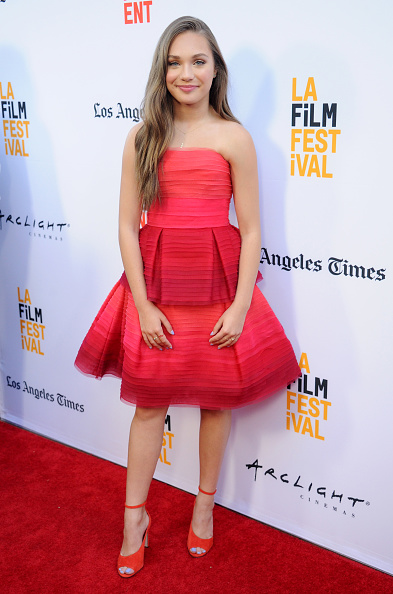 And of course we're digging those rectangled heels. We'd imagine that they make walking in pumps a little bit easier, too. Not that this glamazon can't handle a mean stiletto or anything. But, we'd totally sign up for a more comfortable shoe, that's still fiercely glamorous, any day.
We can't get enough of Maddie's youthful red carpet glow. She knows just what to wear to steal the show each and every time she graces an event. And this most recent ensemble is totally one of our faves.
She may be young, but she's gotten this whole fashion icon thing down. Give her a few more years, paired with a few more red carpet hits, and she'll be giving more seasoned fashionistas a run for their money.