The cast of 'Mad Men' had a mini-reunion this week and the photos are so sweet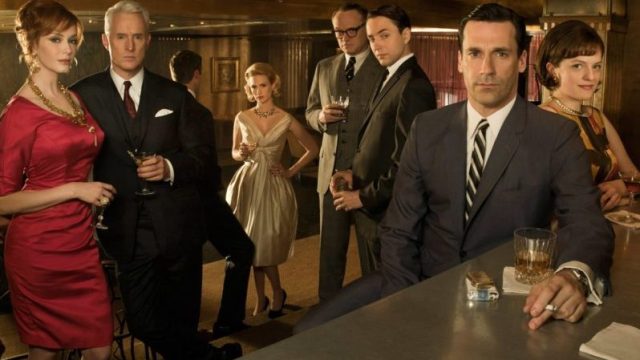 The cast an crew of Mad Men had a mini-reunion this week, and it was all sorts of wonderful. What was the occasion? Well, the creator and writer of the show, Matthew Weiner, is launching his new book, Matthew Weiner's Mad Men, which chronicles the show — giving a behind-the-scenes look at all seven seasons. The book will include photos, script excerpts, notes from the writer's room, and even exclusive interviews with Weiner. That sounds like a good reason for a meet-up!
It's been two years since the AMC drama wrapped, but it looks like the cast hasn't skipped a beat. Everyone from the Drapers, aka John Hamm and January Jones, to Joan Holloway, aka Christina Hendricks, showed up to the event, and Weiner looked so happy to see them all.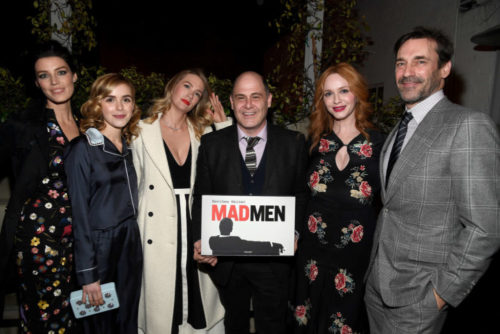 It makes us think that they're keeping in touch, and that just puts us in the feels.
The cast had their mini-reunion at the Mad Men book release party, and the pictures are giving us a serious case of FOMO.
Selfies, anyone?
Actors Christina Hendricks, Kiernan Shipka, January Jones, Jessica Pare, and costume designer Janie Bryant look fantastic!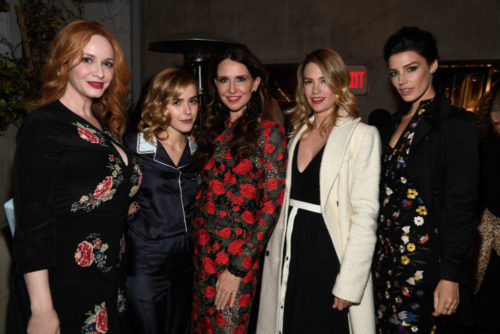 Seriously, Mad Men is just one of those shows that will go down as a classic. And Weiner's book couldn't have come at a better time. It's so great to see all our favorites back together again!