"Mad Men" creator Matthew Weiner's next show is taking us into dark, romantic territory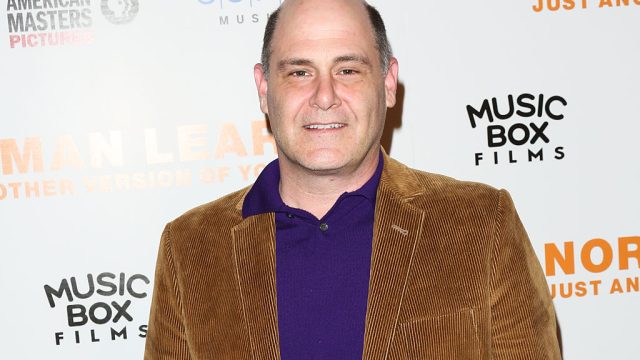 Ever since Mad Men ended, we've been wondering what the show creator would do next. Now, we found out. Mad Men creator Matthew Weiner's next show is taking us into dark, romantic territory, according to Slate. ICYMI, the show, titled The Romanoffs, will be for Amazon. Weiner told The Hollywood Reporter that the show will be an anthology consisting of eight stand-alone episodes. This means each will have a different cast, story, and location, Weiner said. And, the show will film around the world.
We are soooo intrigued! We love Weiner's writing from Mad Men, and can't wait to see what happens in The Romanoffs.
The plot of The Romanoffs?
"The thing that holds them together is that all of the stories involve people who believe themselves to be descendants of the Romanov [family], Weiner told THR.
Ohhhhhhhhh. As you may know, that family was the last imperial dynasty to rule Russia. In 1918, the Bolsheviks murdered Tsar Nicholas II and a lot of his family. BUT — one of the daughters supposedly survived the tragedy and may go by a new identity. Suspenseful drumroll, please…
Judging by the artistic stylings of Mad Men, we imagine The Romanoffs will have amazing settings, too, not to mention characters. Speaking of which, casting has not yet begun.
When THR asked Weiner if any of the Mad Men cast might make an appearance, he said, "I definitely would not rule that out.
Okay, another plus! So when can we see this show already?! Although there is no confirmed air date, Weiner thinks it could be this time next year — or sooner. Yup, let's hope sooner! Pretty please, Amazon?!