Macy's teamed up with this designer brand for a collection of office clothes that won't make your wallet sad
If this new, super cute and wearable workwear collection from Macy's and designer Yigal Azrouël is a part of the department store's grand plan to make a comeback, Macy's might be on the right track. Released online and in stores Wednesday, the Yyigal capsule collab collection includes some *extremely* cute pieces — that won't devastate your bank account.
In August, Macy's announced that it was shuttering 100 brick-and-mortar stores after disappointing stock performance. In November, it reported a decline in sales of 3.3%, significantly higher than the predicted 2.8%. So it's understandable that the company is making a concerted effort to get back on track — and if this designer collab is the start of more collections like it, we think things are looking up.
The Yyigal collection features a black, white, and blush palette, and shares traits with designer Yigal Azrouël's own fall 2017 collection. The color palette, flowing shapes, tough jackets, and feminine florals are present across both.
The difference, though, is price: Azrouël's pieces start at about $350 for a top and go as high as $2,790 for a moto jacket. Yyigal's price point, on the other hand, ranges from $69 for a top to $199 for a moto jacket. A bit steep for Macy's perhaps, but not outrageous for the discerning working woman.
Below, check out a few of our favorite pieces from the collection and shop the whole line here.
Lace-Trim Wide-Leg Jumpsuit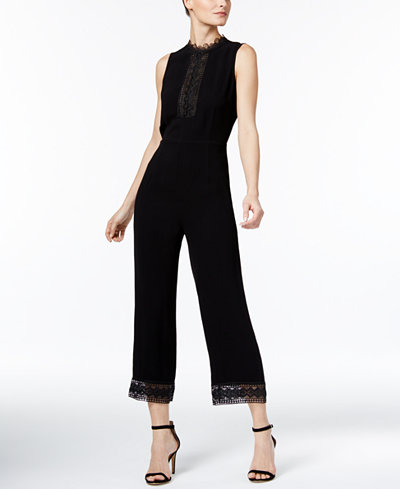 Get it here for $149.
Lace-Inset Bomber Jacket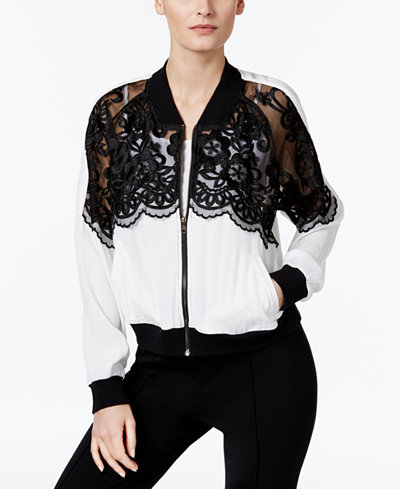 Get it here for $149.
Lace Faux-Leather Moto Jacket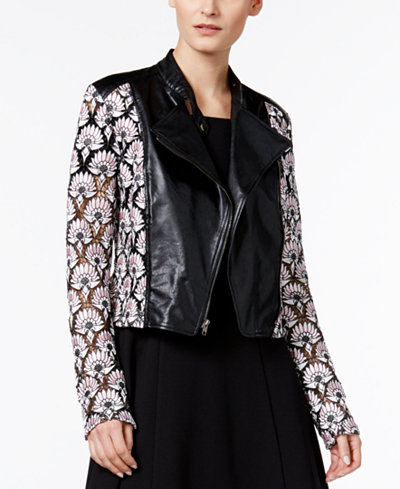 Get it here for $199.
Lace-Contrast Fit & Flare Dress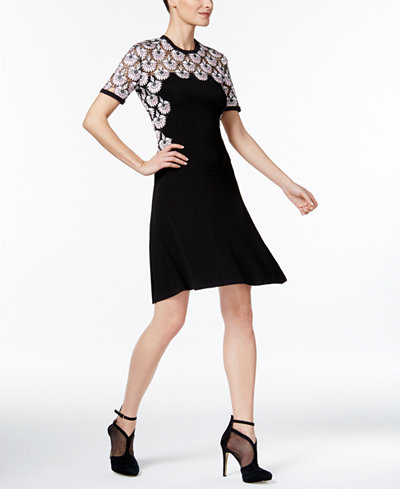 Get it here for $149.
Colorblocked Cold-Shoulder Sweater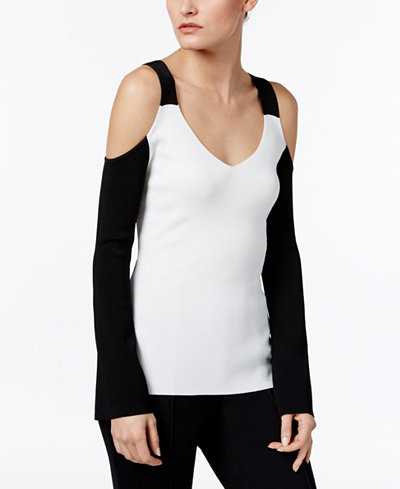 Get it here for $89.
Printed Cropped Wide-Leg Pants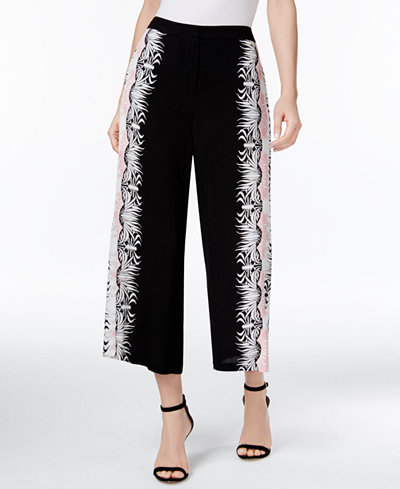 Get them here for $99.
Printed Top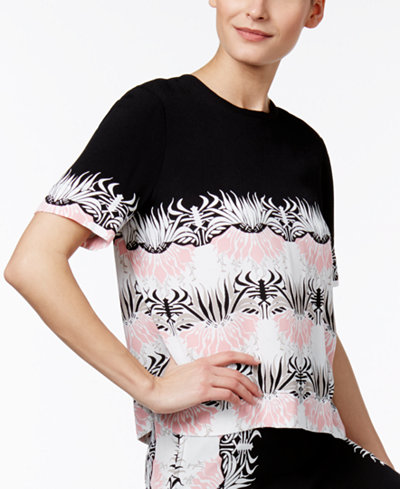 Get it here for $89.
Cold-Shoulder Fit & Flare Dress