Alert your group chat: MAC just might drop the new Fruity Juicy collection tomorrow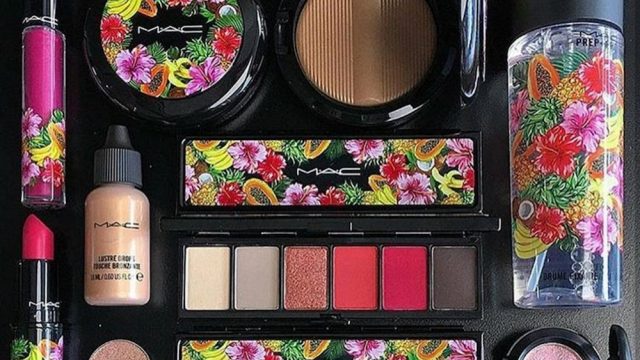 We haven't seen a collection that is as comprehensive as it is beautiful since MAC Cosmetics announced their gorgeous Fruity Juicy summer collection — it's a wide array of tropical-inspired makeup and tools that are bound to set our hot weather looks sizzling! We've been mentally preparing for a May 18th launch date, but it looks like the makeup goddesses are smiling on us because it would appear that it may be headed our way as early as tomorrow, according to MAC's Global Senior Artist, Ashley Rudder! We are screaming.
This stunning collection has got you completely covered. There are vibrant lipsticks to choose from, Cremesheen Lipglass, new eyeshadow palettes, bronzing powders, a pearlmatte face powder, lustre drops, and a special coconut-infused Prep + Prime Fix.
https://www.instagram.com/p/BTWnqeLlxjZ
Regardless of whether we are graced with its release tomorrow or later in May, this is a limited-edition collection, so if you're tempted by these gorgeous, lush beauties then you need to be ON IT. You really can't risk missing this collection. It'll make you feel like you've whisked yourself away to a beach wonderland.
Not a detail has been overlooked in the Fruity Juicy collection, from the makeup bag to the brushes and the detailing on the makeup itself, this is truly a work of art! So many special touches that are pleasing to behold.
MAC has really outdone themselves with this collection, the hues are vibrant and radiate summer heat — how sexy will that eyeshadow look on a steamy summer night? We die.
Whether it's the bright colors, the unique packaging, or the skincare essentials that are drawing you in, this is definitely a collection you won't want to miss! We'll be honing in on all social media channels tomorrow to make sure we are able to get our hands on these beauties the second they drop — and you should too!