Macklemore states, "Donald Trump isn't raising my daughter. I am."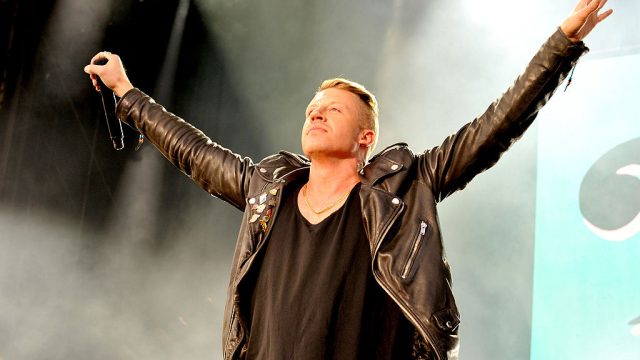 Following the election, many celebrities shared thoughts on Donald Trump being the President-elect. Now, Macklemore has come forward. He posted a photo of his 17-month-old daughter Ava Sloane Simone, and captioned it with a pretty intense message for Trump. The main thing he had to say that really stuck out?
Like, woah. We did not see that coming. But the rapper is not holding back. He's seriously concerned about his daughter following Trump's election. We're hearing him out.
"I am disappointed, shocked and shaken at my core by what has transpired tonight."
"I gathered around the TV with my family and loved ones, ready to celebrate history being made. My daughter had this little blue dress on. I was ready to pop the Martinelli's and hold her, watching Hilary Clinton become the first female president of the United States of America. But … it didn't happen.
"I had a sick feeling in my gut, riddled with anxiety as the polls started coming in. After hours of a growing pit in my stomach, it was over. I left the TV, grabbed my daughter and took her to bed. But now, as I'm laying next to her as she sleeps, I remember. Remember what I have control over and what I don't."
"I don't have control over Donald Trump becoming president. But what I do have control over is where I go from here.
We're seriously cheering him on.