Macaulay Culkin revealed why he doesn't like to leave the house during the holidays, and we feel for him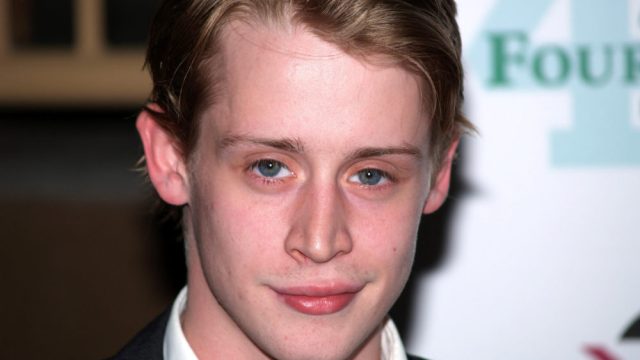 Almost 30 years after Macaulay Culkin became famous for his starring role in Home Alone, the 37-year-old actor has largely retreated from the spotlight. Apart from occasionally surfacing to post some bizarre anti-Oscars tweets, Culkin tends to stay out of the public eye. But today, April 23rd, the former child star opened up in a rare appearance on The Ellen DeGeneres Show, revealing that he prefers to stay in, especially during the holiday season.
Culkin, who gave the interview to promote his new lifestyle brand, revealed that he doesn't watch Home Alone often. He revealed that his desire to avoid getting approached byfans of the holiday classic causes him to stay home more than usual during the Christmas season. He described the movie's omnipresence as "background radiation at Christmastime."
"It's my season," he told Ellen, "It's Macaulay season. I try to go out less and less around that time of year."
He said that he still gets recognized as Kevin McAllister, and called it both "a curse and a blessing" to have such a recognizable face. Culkin also admitted that he was tired of being asked to make the iconic Home Alone poster face, revealing that he has no problem refusing fans who ask him to make it.
"I've been there, done that already. I'm 37, OK? OK, Mom?" he joked.
https://www.youtube.com/watch?v=_wrEYqdTf98?feature=oembed
Culkin retired from acting in 1994 at the age of 14, attending a public high school in order to have a (somewhat) normal adolescence. And the former child star said he didn't have any idea how much money he had made from acting until he turned 18 and was able to access his own fortune. He acknowledged how strange it had been for him to start receiving his paychecks from his time in the spotlight.
"I felt like some kid worked really, really hard and I inherited all of his money," Culkin told DeGeneres. "It allows me to treat everything like a hobby."
Given that he doesn't make many public appearances these days, it's exciting to see Culkin give an interview, and we're glad to see he's doing well. But from now on, if we ever do run into him IRL, we'll avoid asking him to relive his time as Kevin McAllister.