Macaulay Culkin just dissed Donald Trump so hard, and it's the gift we never knew we needed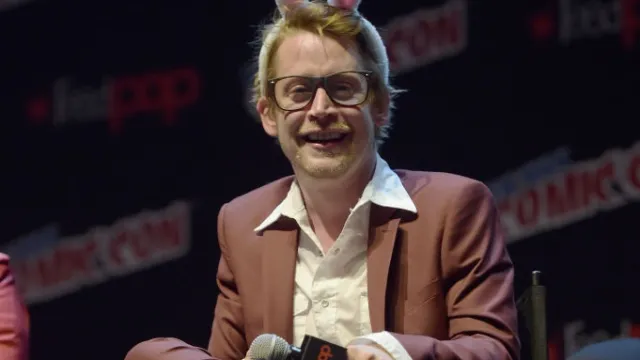 If you were a child of the '90s, then Macaulay Culkin was, by default, a key part of your childhood. So we were obviously overjoyed when he decided to head on over to Reddit and host an AMA, otherwise known as an "Ask Me Anything" while promoting some recent projects.
Those projects, by the way, are a podcast and website called "Bunny Ears," slated to be all about pop culture. And even though plenty of Reddit users had questions about Culkin's current life, there were also a healthy dose of inquiries about his past. And Culkin was happy to oblige. Plus, good news: It seems as though he's still very much a fan of the Home Alone franchise.
And when asked if he preferred working on Home Alone 1 or 2, Culkin got political (kind of):

"Also it 100 [percent] less Trump." LOL.
In case you don't recall, there's a scene in Home Alone 2 in which Kevin — who is staying in Trump Tower — asks Donald Trump for directions to the lobby. (It's down the hall and to the left, for what it's worth.)
https://www.youtube.com/watch?v=YXE3Ku-mGrk?feature=oembed
During the AMA, Culkin also addressed his alleged drug use, saying he "consumed and imbibed […] drugs in my life. Never as bad as people said." He also referenced his shout-out in the popular LFO song "Summer Girls," saying that the lyric made him feel both "flattered and conflicted." The more you know!
We're pumped that Macaulay Culkin took some time to chat with his ever-devoted fans, and we can't wait to listen to his podcast.