A hardcore Aaliyah fan gives her honest review of the Aaliyah for MAC Collection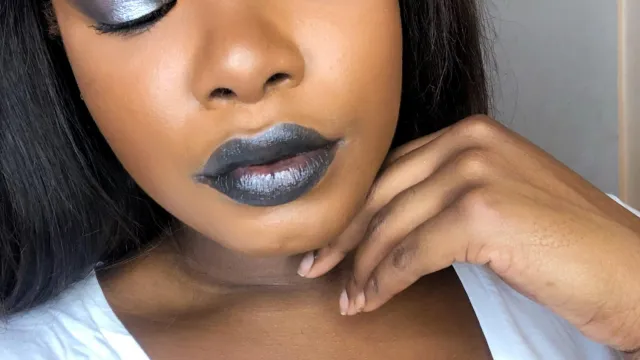 I was eight years old when my mom walked in the house and broke the news that Aaliyah had passed. At the time, Aaliyah was in heavy rotation in my CD player so it felt like I was losing someone close to me. The news hit me pretty hard, which I'm sure other fans can relate to. However, Aaliyah's legacy has lived on through her music, movies, and now a makeup collection dedicated to her.
It feels like it was just yesterday that I was signing the petition to make the Aaliyah x MAC collection happen. Three years and over 25,000 signatures later, the collection has come to fruition and I'm in awe.
If you're not familiar with the story behind the MAC X Aaliyah collection, let me get you up to speed. In 2016, MAC Cosmetics released a Selena-inspired makeup collection for the beloved Tejano singer. The success of the line inspired an Aaliyah fan to petition for the R&B singer to have one of her own. As one could expect, the plea spread like wildfire on social media. Now here I am, trying out the collection for the beloved R&B songstress and the feeling is indescribable.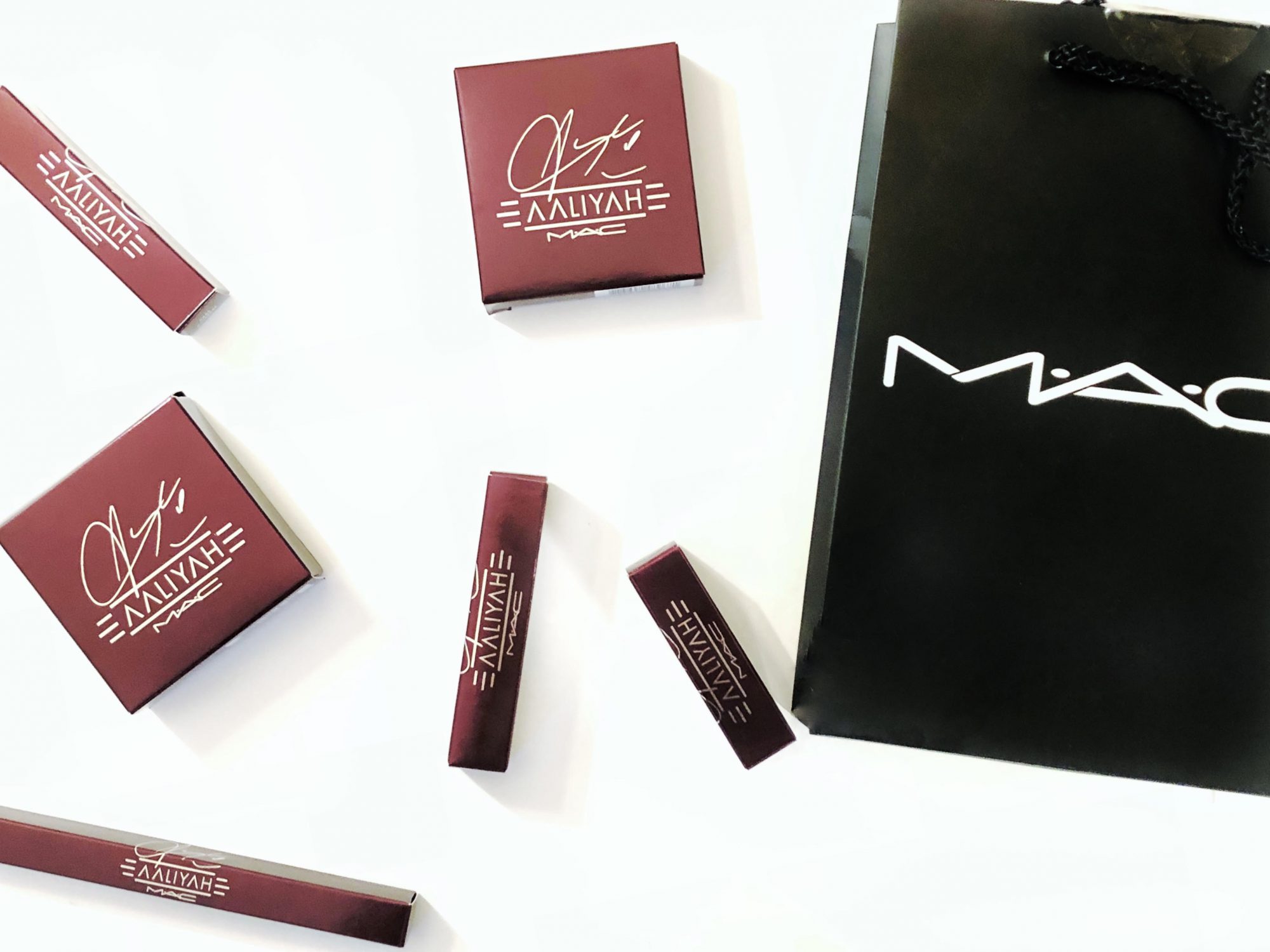 Baby Girl, better known as Aaliyah Dana Haughton, was known for her simple and flawless makeup. It reflected her sweet demeanor but she also didn't shy away from edgy looks that pushed the envelope. I tested out the collection to give you a better idea of what this collection looks like on the average, non YouTube-famous makeup lover. You'll get a chance to try them out for yourself when the collection becomes available on June 20th on Maccosmetics.com.
MAC sent me some of the items of the Aaliyah for MAC collection and I attempted to recreate an everyday version of an all-time favorite Aaliyah look from the "Try Again" video. Her smokey, silver eyeshadow and glossy lips is something I still admire to this day.
Here's what the Aaliyah x MAC collection looks like on an average beauty writer who doesn't have hundreds of thousands of followers on Instagram.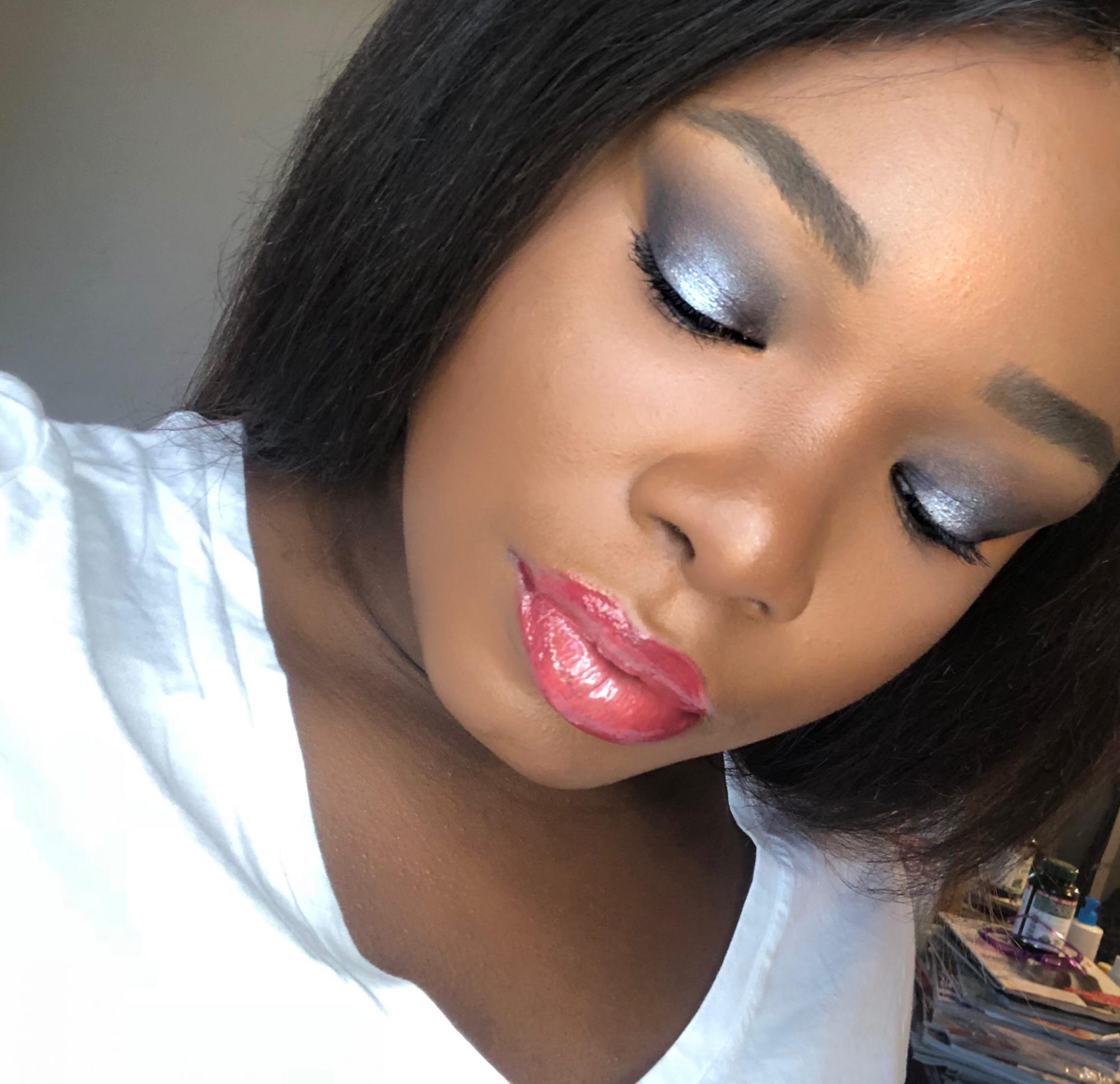 The "Age Ain't Nothing" Eyeshadow Palette: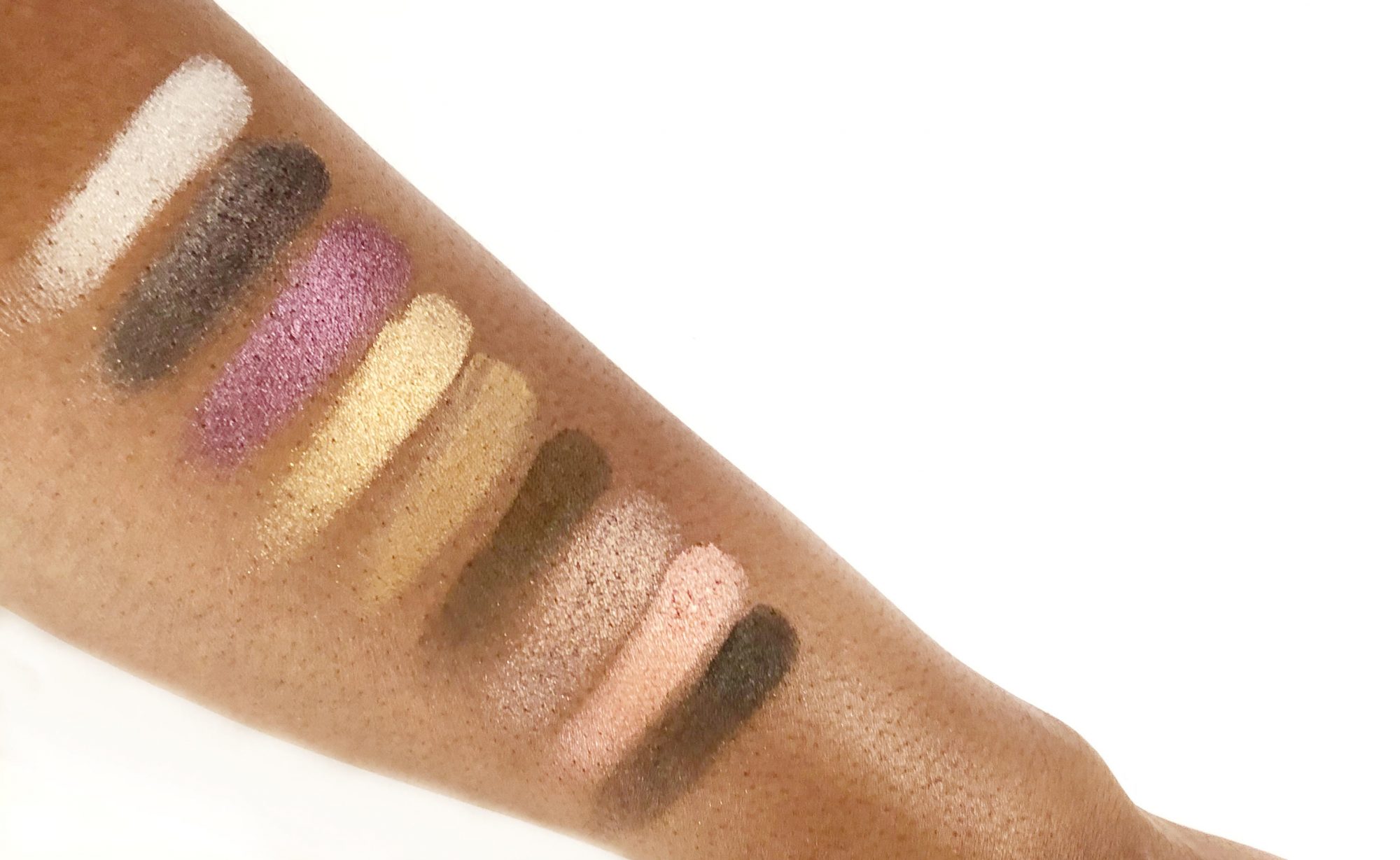 Here's what the shadow looks like on me up close: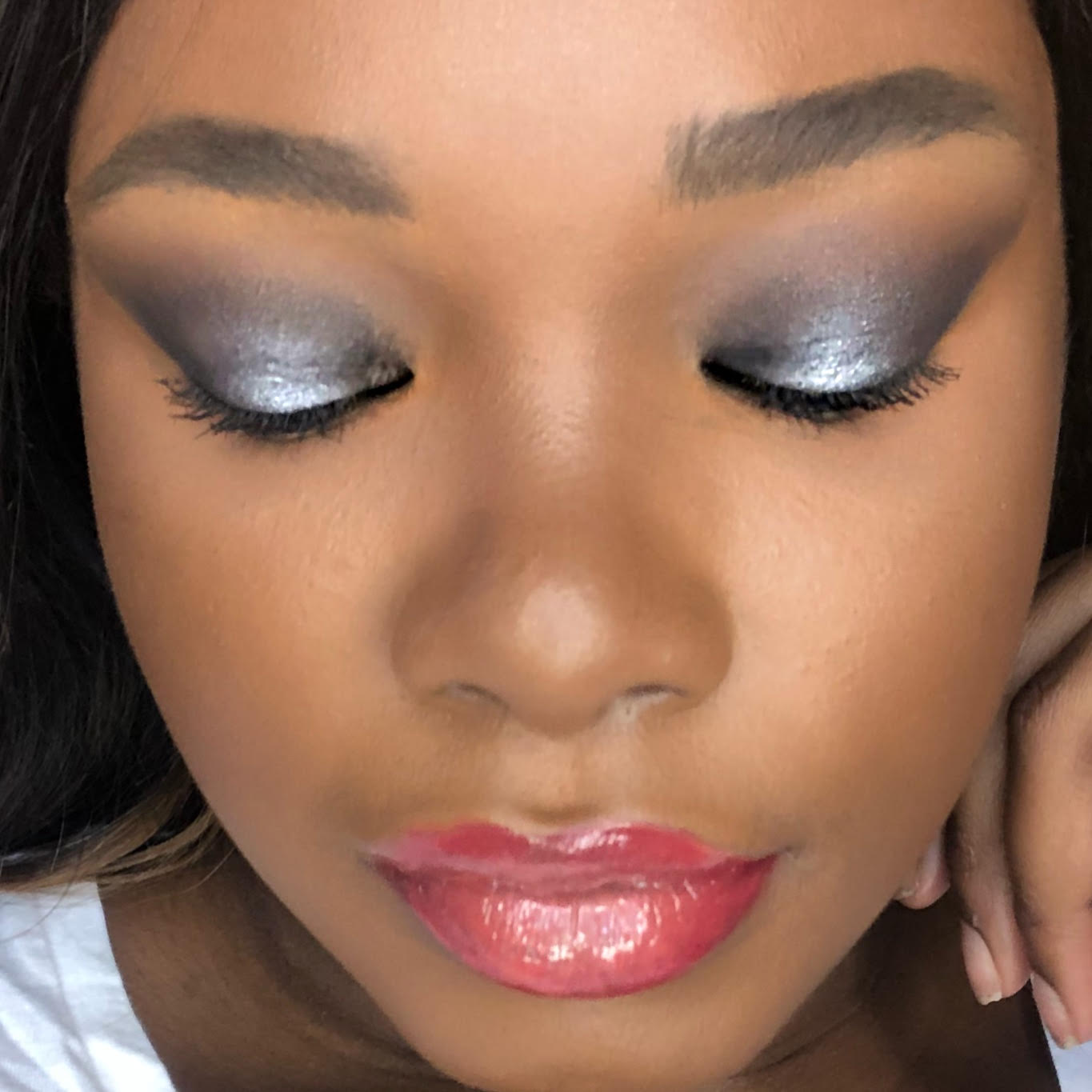 The eyeshadows are primarily cool tones, which is very '90s/early 2000s-esque. I used the shades  "Lovesmoke," "That Somebody," "Princess of Soul," and "Dance In The Dark" to create this look. I definitely think these particular shades were inspired by the "Try Again" video.
Here are the lip glosses in shades "Brooklyn Born" and "Li Li's Motor City," and the lipstick in "Street Thing."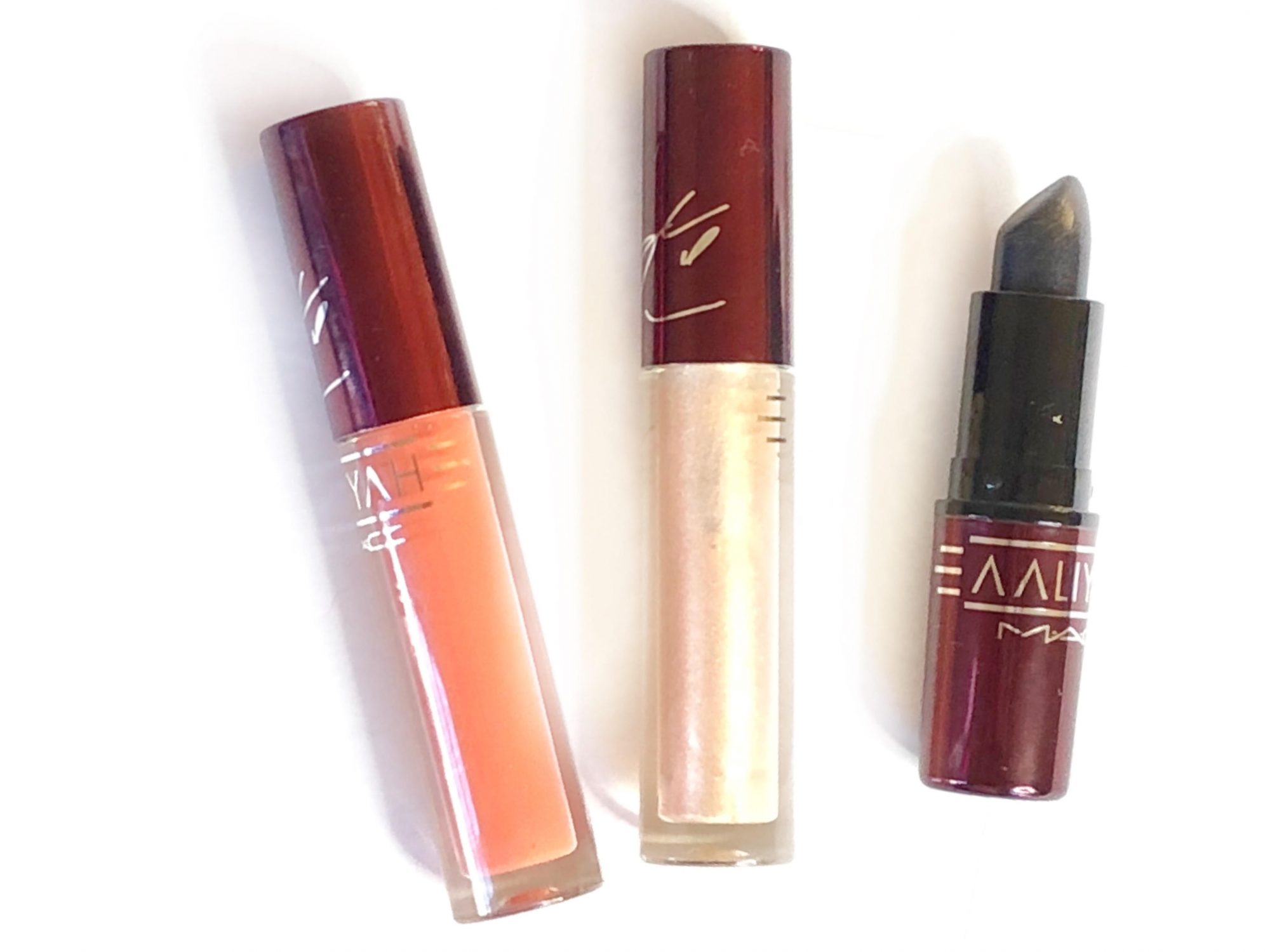 Me wearing "Brooklyn Born" lip gloss: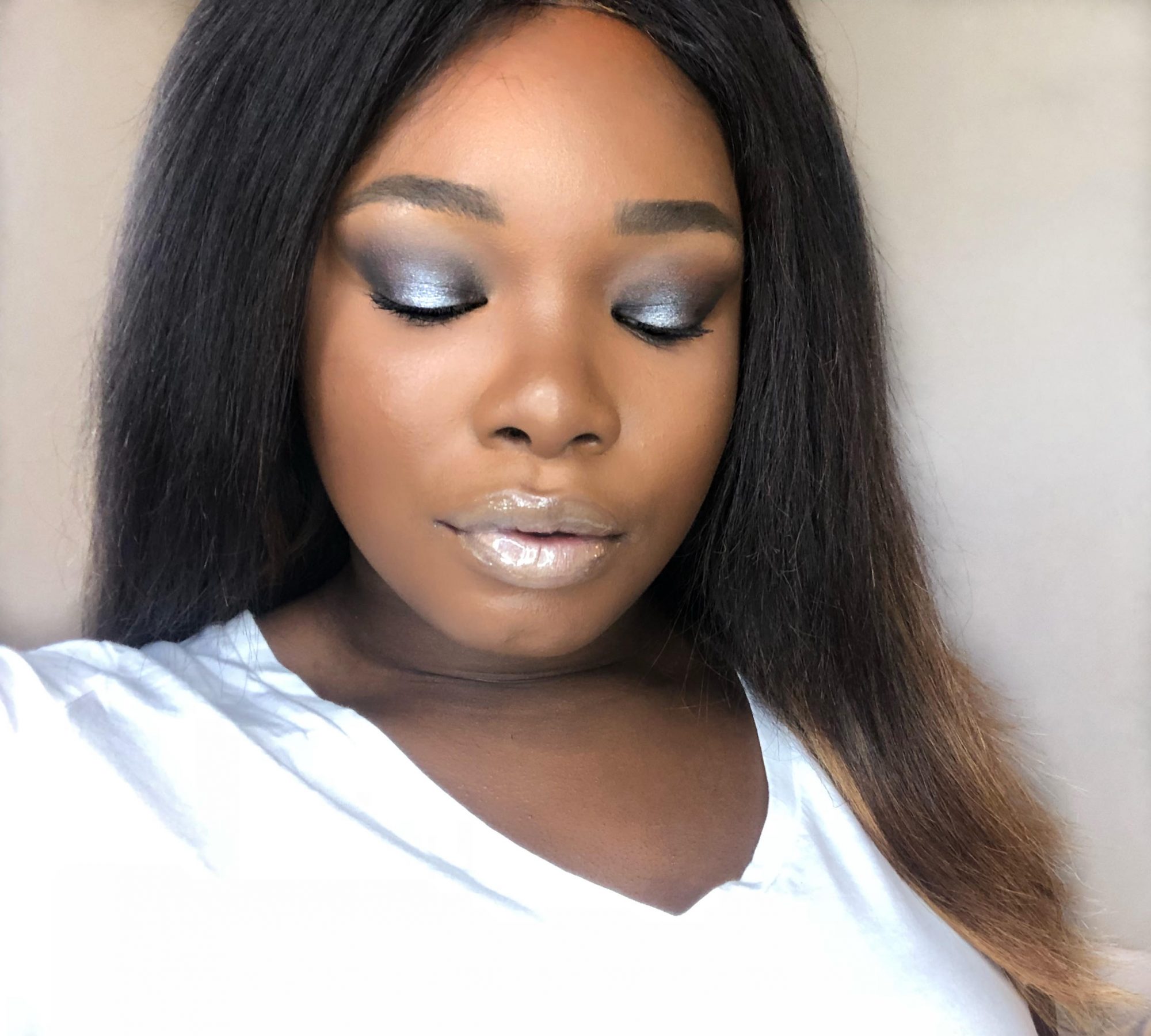 "Li Li's Motor City" lip gloss paired with "Follow Your Heart" liner: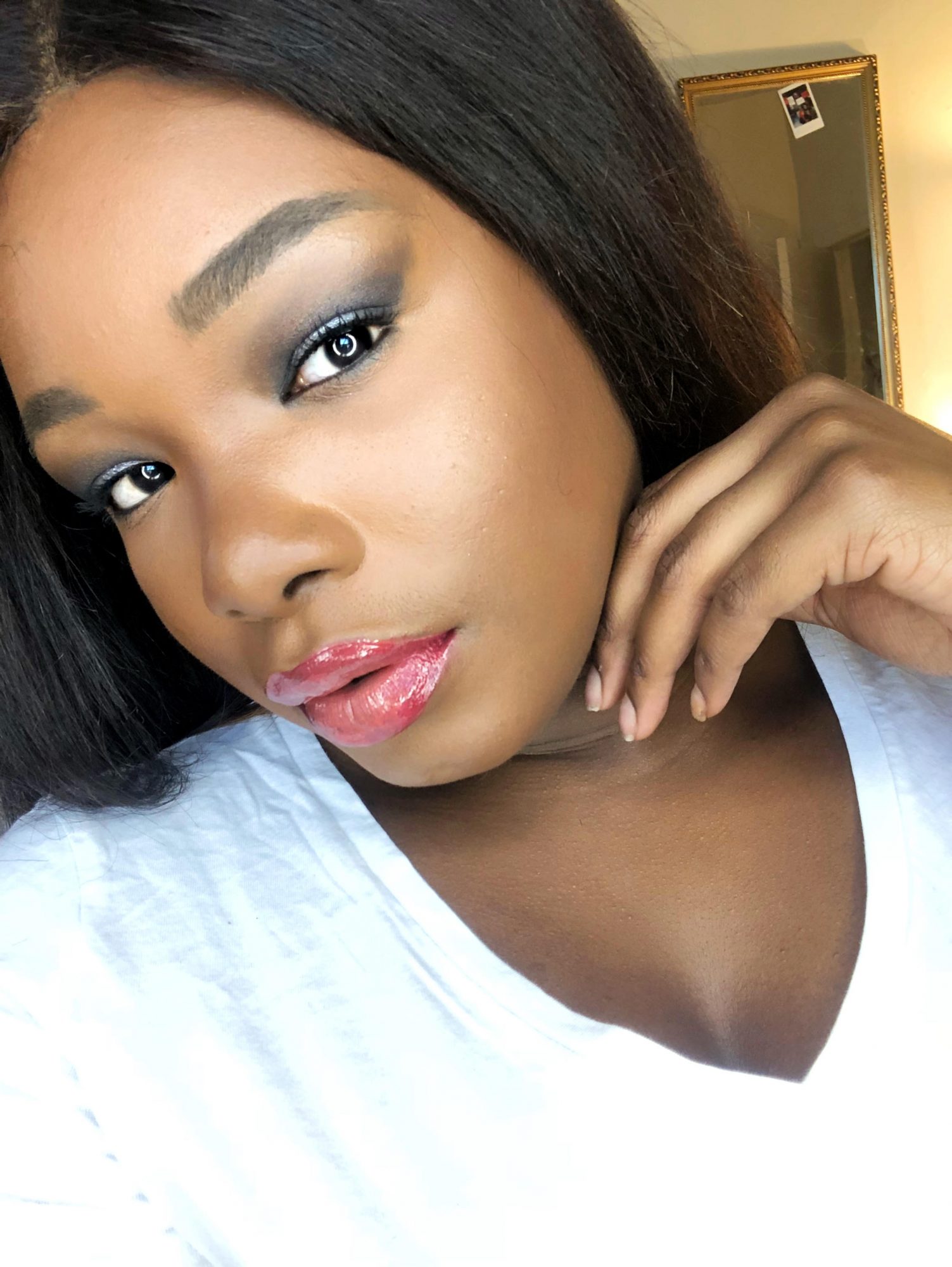 Here's what the liner looks like alone: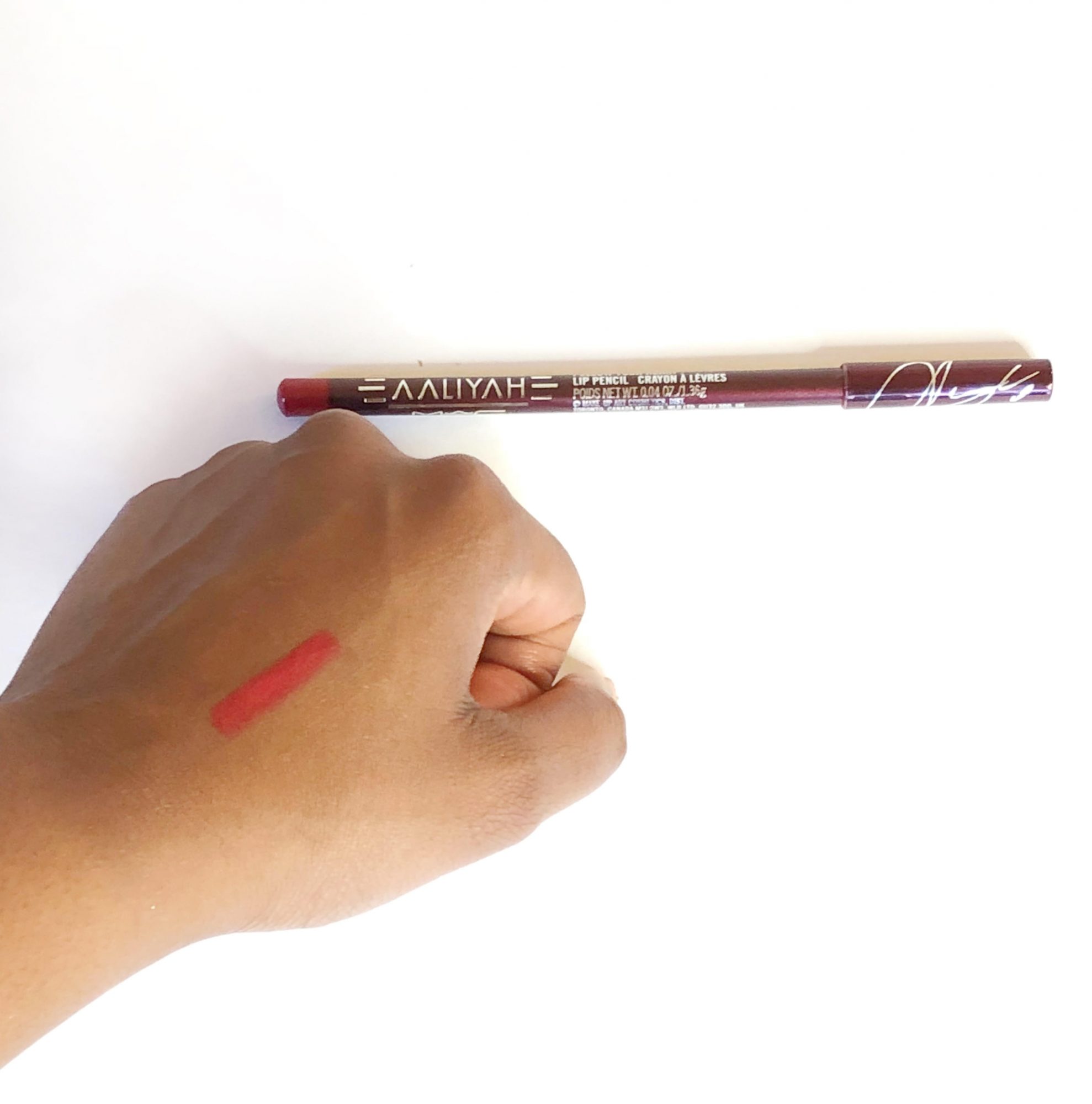 "Street Thing" lipstick: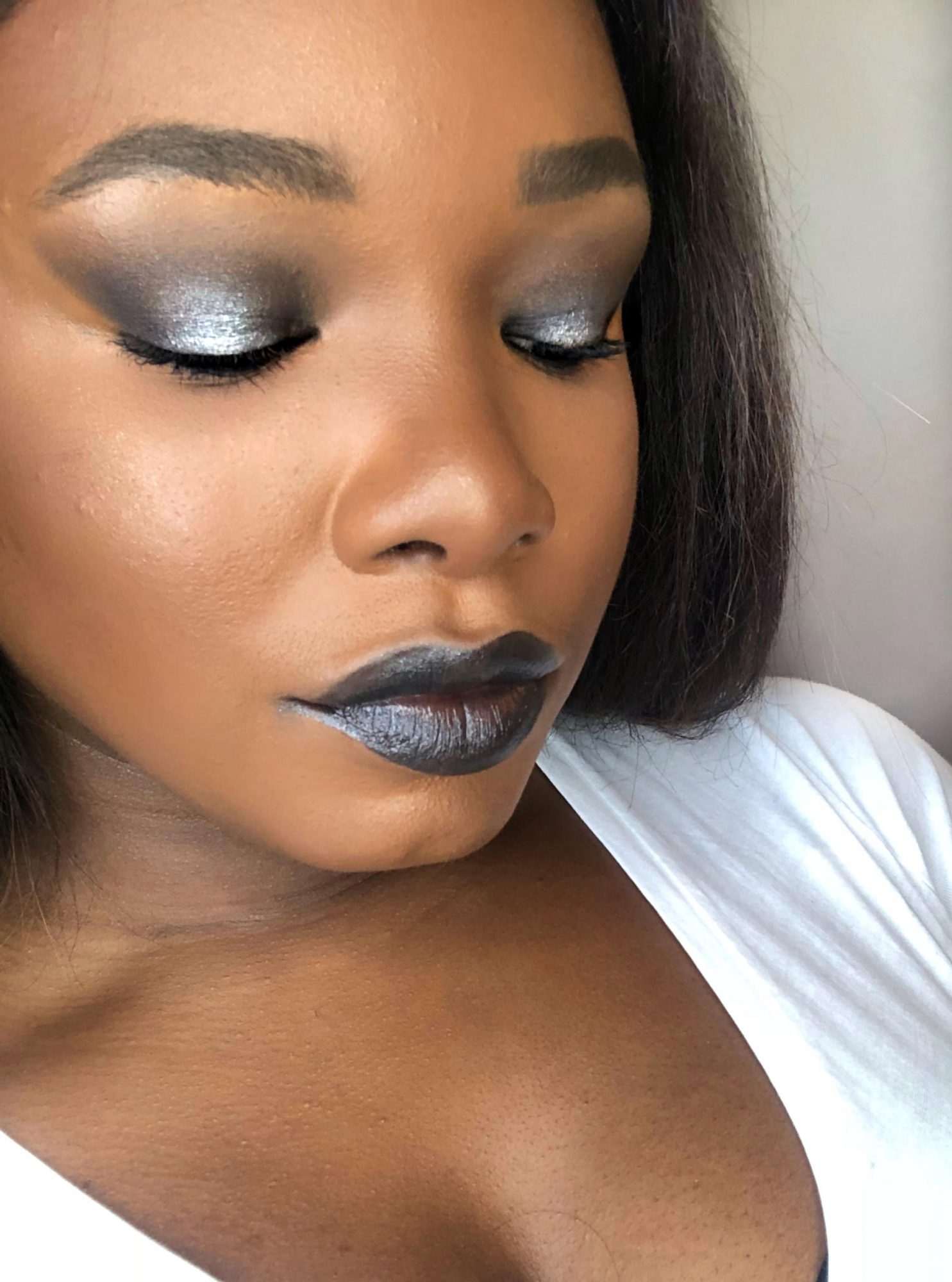 The Bronzing Powder in shade "Baby Girl":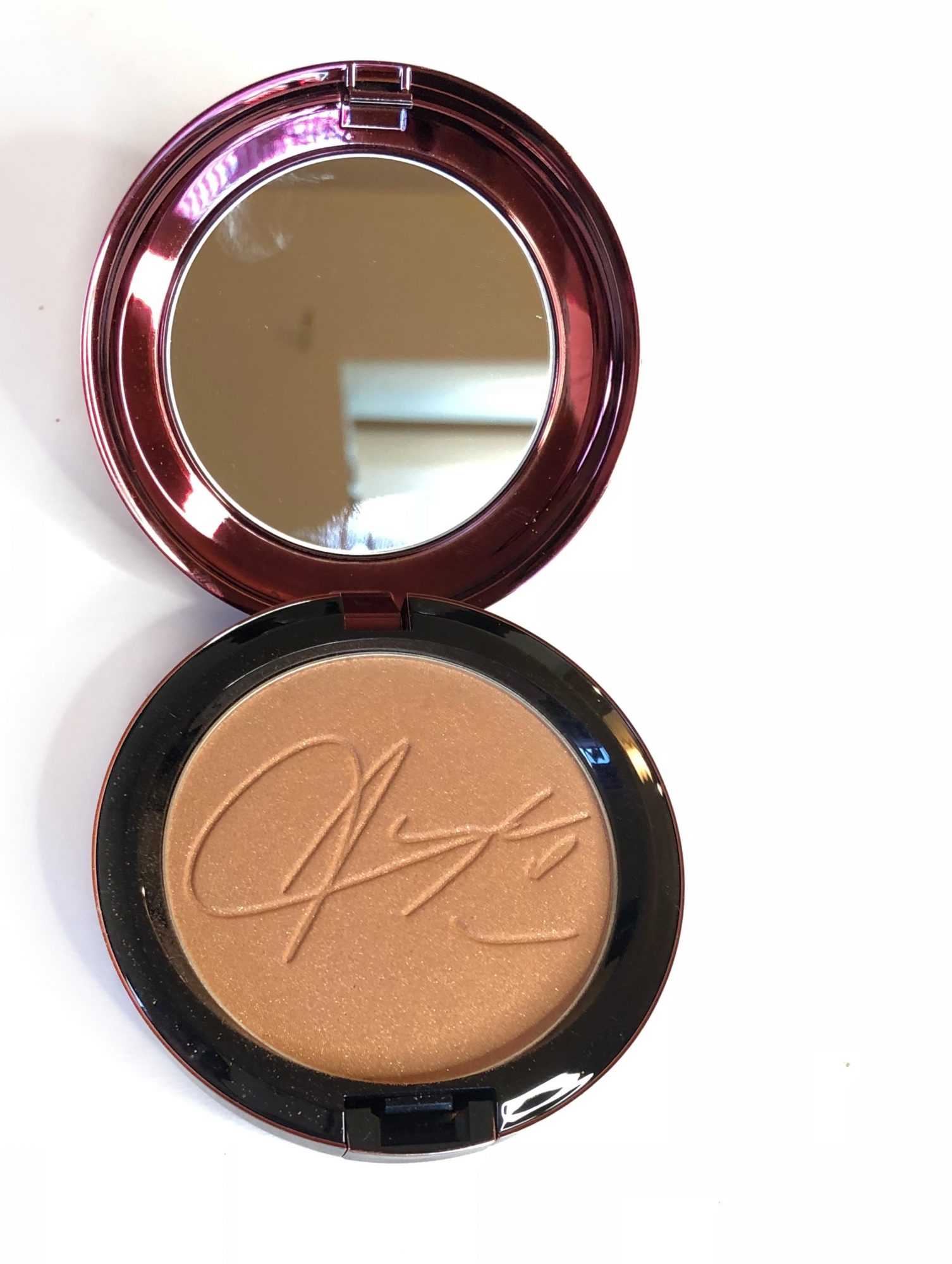 The bronzer has a slight shimmer to it so I actually applied it as a highlighter/illuminator.
Finals Thoughts: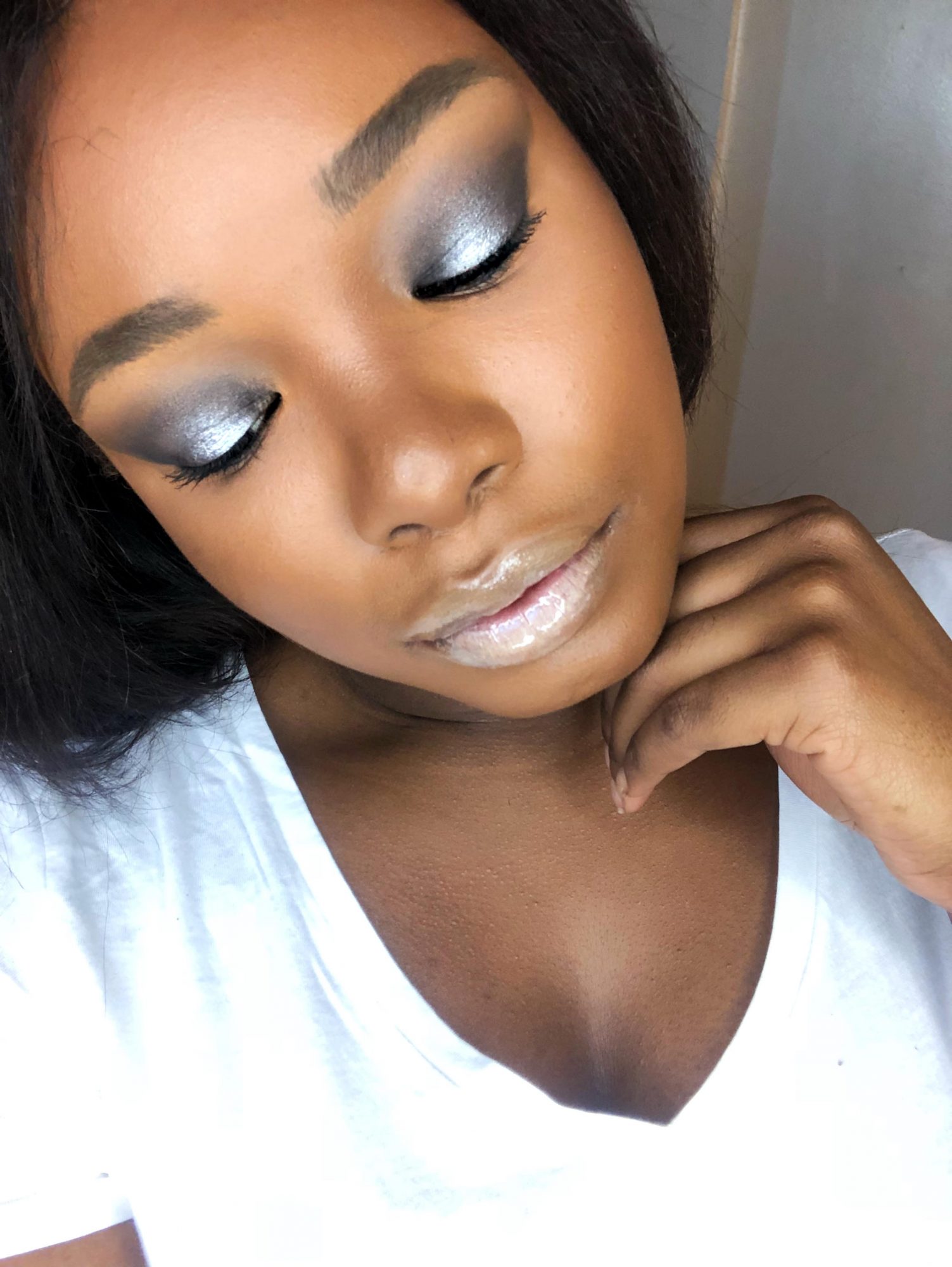 To be completely honest, I wasn't sure what to expect with this collection. However, after seeing the full line and testing out some of the products, I sense that MAC wished to have the collection represent both Aaliyah's personality and her artistry. It embodies the evolution of Aaliyah from her tomboyish days circa Age Ain't Nothing But A Number, to her sweet and sensual demeanor of the self-titled album Aaliyah.
The beautiful Aaliyah signature-embossed packaging is everything that I could have wanted. I'd have to say the "Brooklyn Born" lipgloss and the "Age Ain't Nothing" eyeshadow palette were my absolute favorites. I typically don't care for cool-tone eyeshadows or champagne shimmer glosses, but both looked good on me. They can be played with in many ways, so there are endless possibilities. You can definitely get some great daytime and nighttime looks out of the eyeshadows.
Though the palette is rather small in my opinion, the colors are beautiful and pigmented. The "Brooklyn Born" gloss would pair perfectly with a brown lip liner, such as Chestnut lip pencil from MAC (which was one of Aaliyah's favorites). I definitely expected an Aaliyah-branded Chestnut liner to be included in the collection, but I don't find it to be a big deal that it wasn't.
The one product that I wasn't too impressed by was the bronzer.
Just looking at it, I knew that the shade was not deep enough to bronze my skin. Also, considering it had little specs of glitter and was so lightly shaded, it could almost pass as a highlighter. I did use it as a highlighter but it gave me an understated "glow." Aaliyah wasn't typically known for highlighting, so I was personally confused about what the product was intended for and exactly how it fit into the collection.
Overall, as a huge Aaliyah fan and lover of '90s inspired makeup, I give the collection two thumbs up. If you want to take a look for yourself at the full Aaliyah x MAC collection, you can head over to the MAC Cosmetics website to check it out.