The MAC Selena event looks intensely fabulous and we want to go to there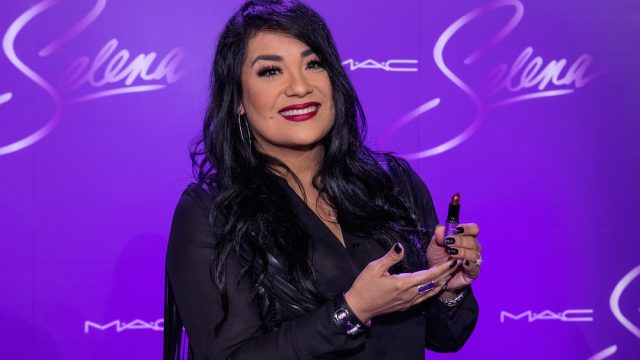 There are fabulous makeup collections launching almost daily, but nothing compares to the excitement surrounding the MAC Selena line. When we heard MAC was creating an entire collection inspired by the beloved late singer Selena Quintanilla, we nearly lost our minds.
While many of us are waiting to get our hands on the collection that is launching tomorrow, the brand has decided to celebrate a little early with a fabulous party.
The brand announced on their website that the MAC Selena World Premiere would take place in Corpus Christi, Texas, on Friday, September 30th, 2016 through a partnership with Dillard's department stores. All guests are welcome and there is no charge for entry, which is incredible!
Now that the event has officially started and the photos of all the fun are rolling in, we're totally jelly that we're not there.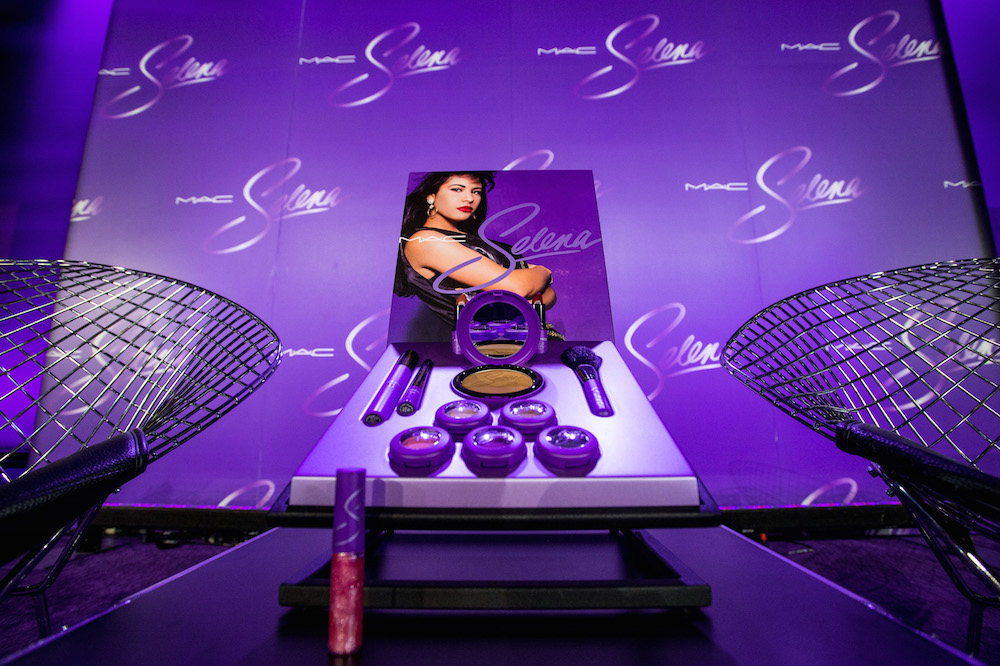 At the event, the lucky attendants will be able to get their hands on the coveted collection early. Suzette Quintanilla Arriaga, Selena's sister and CEO of Q-Productions, was heavily involved in the development of the line.
During the event, there will be a special presentation by the Quintanilla family, as well as other fun entertainment. We wish we were in Texas to witness this once-in-a-lifetime event!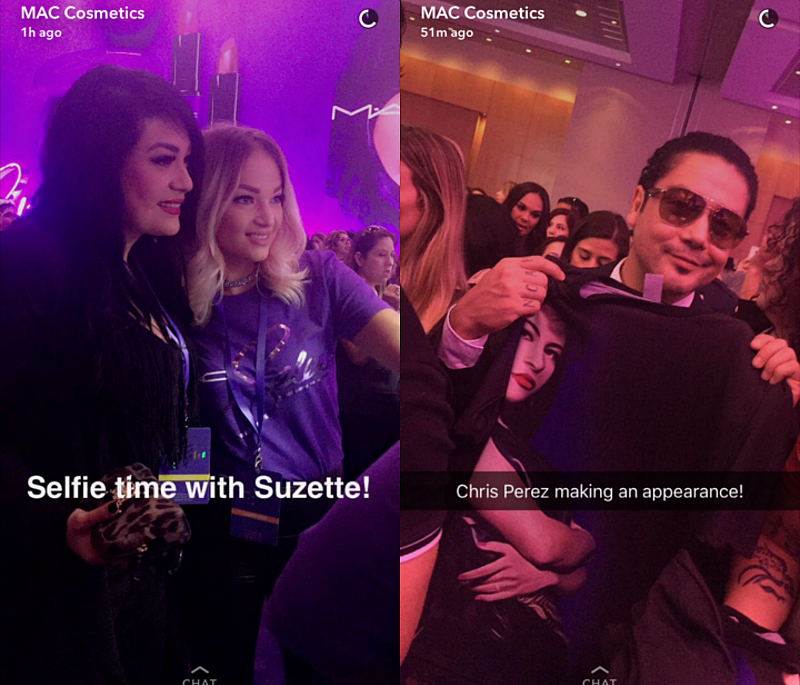 "It's a day of celebration," Suzette said to Caller Times. "It's the largest launch in MAC history, and it's happening here in Corpus Christi.
And judging by the photos, the guest are having a fabulous time.
https://www.instagram.com/p/BK_WkqKAIhq
Fans lined up for hours for the event.
https://www.instagram.com/p/BK_iYh3g3_U
There are so many people showing off their love for Selena
We love this handmade tee!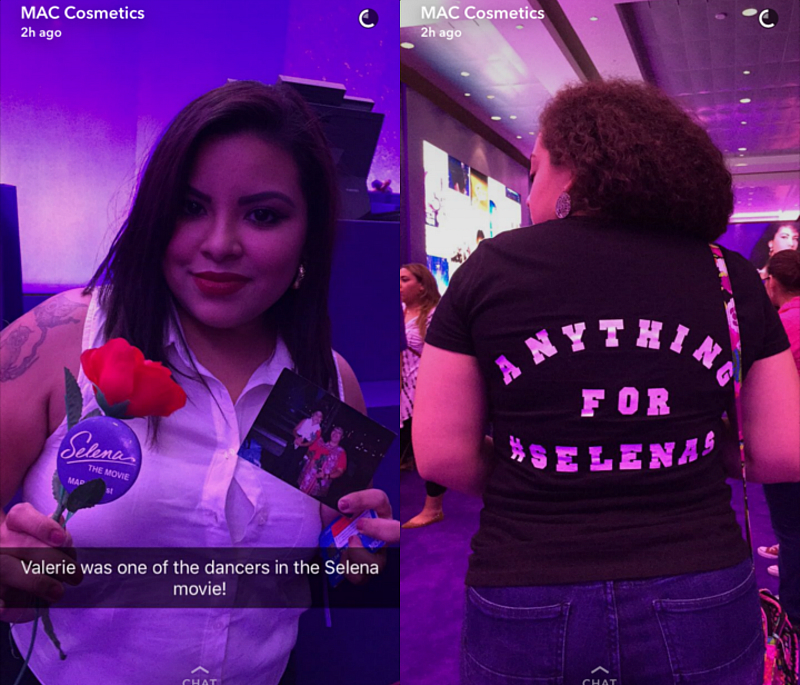 A fan even had Selena-inspired nails!
These dedicated fans are getting their lucky hands on the collection before the rest of us!
https://www.instagram.com/p/BK_VYpmBKwD
Of course, the event was lit up in Selena-themed lights.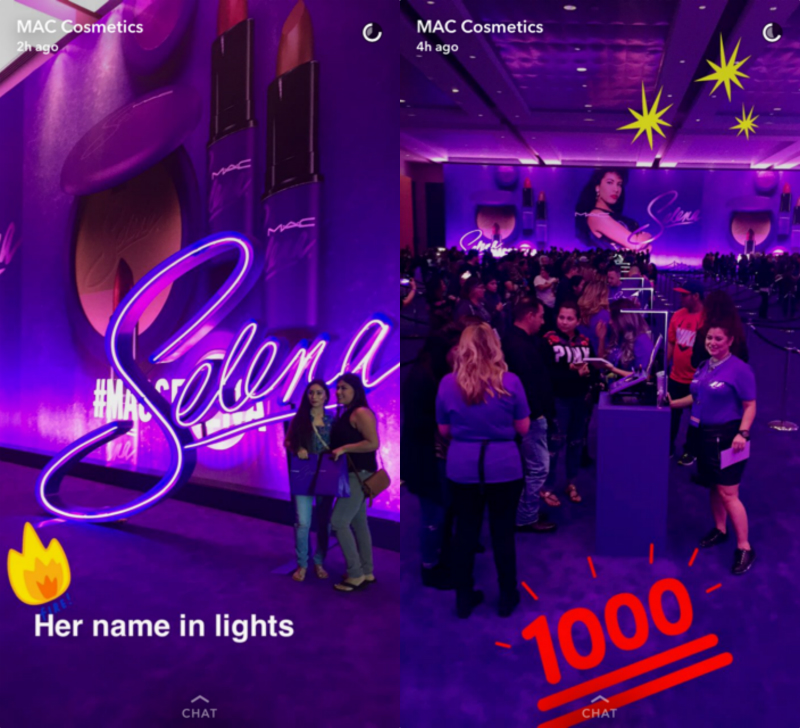 https://www.instagram.com/p/BK_XZxwgnAH
The love for Selena is alive, even 21 years after her passing and this makeup launch, which we're calling a huge success, is proof of her everlasting impact on the world.
https://www.instagram.com/p/BK_UAnVjzmj
The collection launches online tomorrow, October 1st, but if you'd rather see it in person before purchasing, it will all be available in store October 6th through November 17th.