There's going to be a Mac Miller benefit concert to honor his life, and so many artists are performing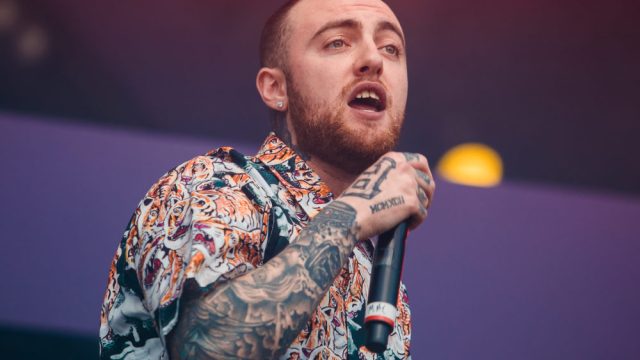 To celebrate the life and legacy of rap artist Mac Miller, his family has put together a tribute concert with the help of his close friends and peers. On October 31st, fellow artists and friends of Miller, including Chance the Rapper, SZA, Travis Scott, and John Mayer, will come together for "Mac Miller: A Celebration of Life" at L.A.'s Greek Theater.
The lineup will also include Ty Dolla $ign, Action Bronson, Earl Sweatshirt, Schoolboy Q, and Vince Staples.
"The support we've experienced is evident in this amazing line-up and is a testament to Malcolm's incredible life," Miller's mother, Karen Meyers, said of the benefit concert in a statement via Rolling Stone. "His father, brother and I are beyond thankful to everyone who is working to make this concert happen along with every fan and every friend for continuing to support Malcolm and his vision."
Meyers continued, "He was a caring, loving human with a smile that could light up the sky and a soul that was out to make the world a kinder place and the MMCF will continue to do just that."
The Mac Miller Circles Fund, a part of the Pittsburgh Foundation, provides opportunities, programming, and resources to youth in underserved communities. The goal is to help kids recognize their full potential by way of arts and community-building.
On September 7th, Miller was found dead in his Los Angeles home from an apparent drug overdose. Although he had struggled with substance abuse in the past, he told Rolling Stone in August that he was doing okay. Miller had released a new album called Swimming on August 3rd and was scheduled to tour in October.
Miller was only 26 years old.
false
Tickets for "Mac Miller: A Celebration of Life" will go on sale October 5th at 10 a.m. PST and proceeds will benefit the launch of the MMCF. The concert will certainly be bittersweet, but we have a feeling Miller would have wanted the crowd to have a blast.