MAC just announced a huge lipstick collab with 10 of our favorite beauty gurus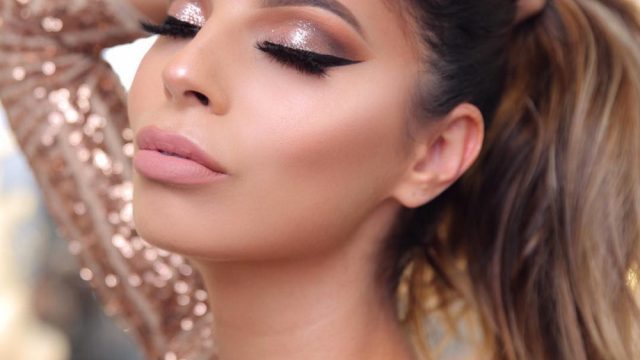 If you're totally over seeing beauty brands collab with your fave vloggers and influencers, you're alone. We can't get enough of it, tbh.
MAC just announced that they've collaborated with a dream team of 10 influencers for what's bound to be their most double tap-worthy lipstick collection EVER.
Each beauty guru worked closely with MAC to create their own lipstick and the shades are set to be released in early April. (Fingers crossed everyone doesn't make a peachy nude matte. We're hoping for a mix of creme sheens, satins, and mattes with a few unexpected hues in the mix.)
Check the line up:
We expect nothing but the perfect pink from this talented (and hilarious) MUA.
By the looks of Nikkia's recent posts, we're pretty sure she's cooking up something in the nude, tan, mauve spectrum.
If anyone's gonna bring a poppin' red to the lineup, we're guessing it'll be Fleur.
Alessandra's lipstick is bound to be on trend, after all, she is the beauty director at Glamour.
Vogue Brasil's beauty editor is in on this? Oh, its about to get GLAM.
There's no shade Samantha Ravndahl can't rock, we're counting on her to be the wild card.
Do we spy flecks of glitter in that pink mixture?
She wouldn't tease us by posting a pic wearing the actual shade? OR WOULD SHE?
Say it with us, "MAKE A BLUE! MAKE A BLUE!"
Dear MAC, we would greatly appreciate it if you would also grant Fouz a brow and lash collection as well. Sincerely, Everyone.
Follow these babes (if you're not already) to be the first to see swatches of their lipsticks. Head to @MACcosmetics on Snapchat and IG to see more behind-the-scenes action of the influencers getting creative in their Toronto lab.