MAC Cosmetics is giving us total Carmen Miranda vibes with its latest collection
There are two kinds of makeup junkies, those that are totally into packaging and those who believe it's what's on the inside that counts.
Try as we might, we can't resist pretty makeup packaging, especially when a seasonal flair is involved. (Remember the glittery, fit-for-a-diva, Mariah Carey holiday collab with MAC? The packaging was so good. Good times, man.)
Thanks to Trend Mood, we got a sneak peek at MAC's new Fruity Juicy collab, and we're getting all kinds of Carmen Miranda vibes. The Brazilian movie star was one of the highest-earning women in Hollywood in the 1940s, and she's especially well-known as "The Lady in the Tutti Frutti Hat."
The shadows, glosses, lipsticks, and bronzer are decorated with orchids, pineapples, guavas, coconuts, and palm leaves — kind of reminds us of Carmen's iconic fruit-adorned headdress. As much as we love our nude lipsticks, shadows, and glosses, we're more than ready to welcome back color with open arms.
These shades are literally making us want to Postmate a smoothie rn.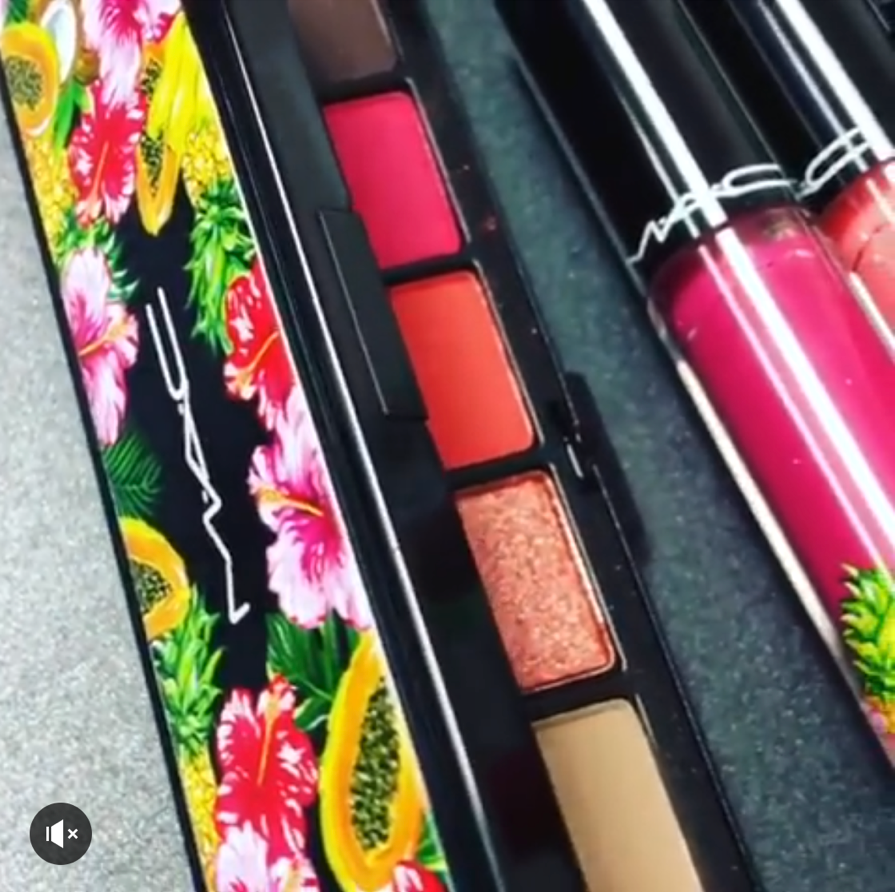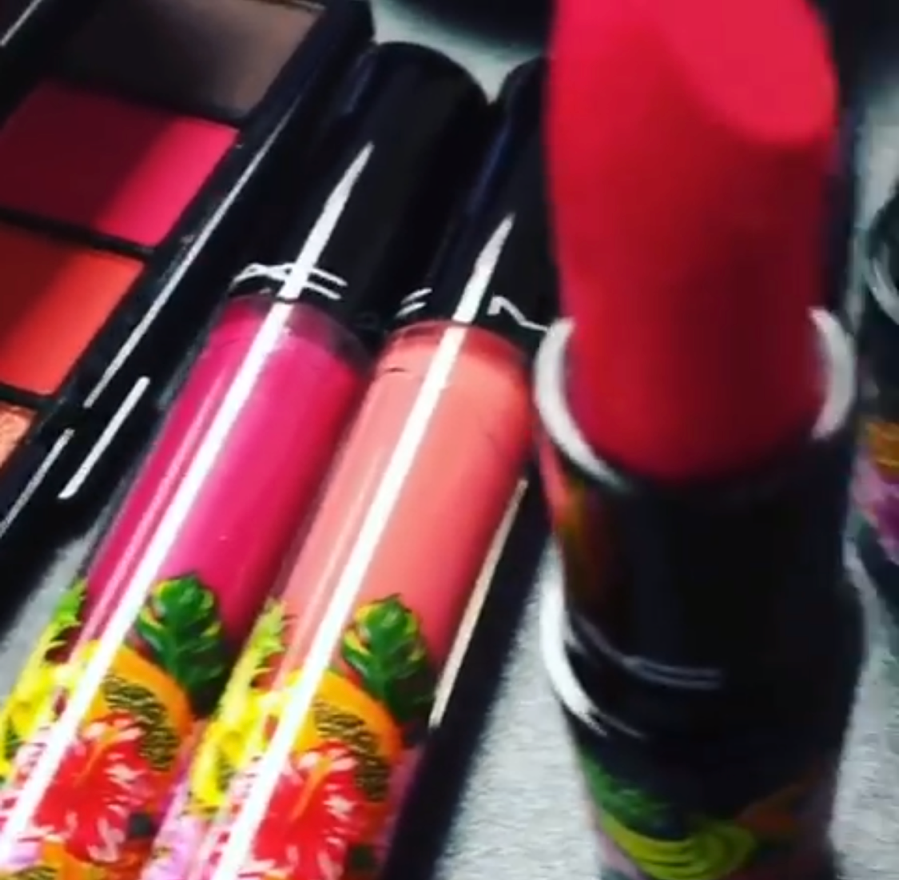 The standout of the collection is the bronzer which is almost too pretty to use…
ALMOST.
https://www.instagram.com/p/BSb29SllSj0
Word on the street is the collection will drop in May, and will also include a setting spray and more bronzers. Stay tuned for an official release date and swatches.