This adapter for Mac chargers will change your life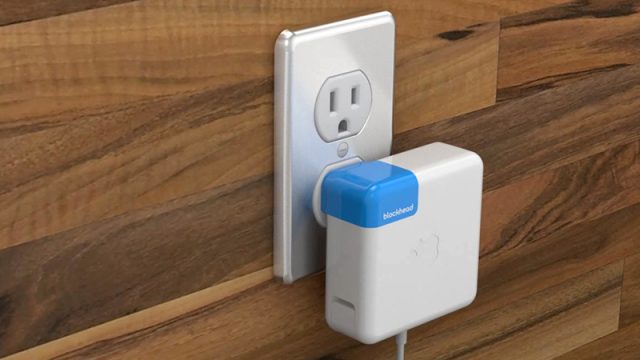 If you, like me, work frequently in many different locations, laptop ready, then you have no doubt experienced that pesky problem where the charger just won't fit. Usually a piece of furniture is to close to the outlet, and the power adapter is too wide. Then your computer dies. It's the worst, but someone has solved the problem.
Ten One Design just introduced the "Blockhead," a side-facing plug for Apple chargers that will allow users to place the large wall adapters flush and parallel with a wall. This not only helps save space, but opens up more possibilities for charging behind large furniture. I can finally charge my laptop while sitting on the couch!
The accessory replaces the detachable prongs that ship with Apple products, and Ten One Design promises Blockhead will fit "every MacBook" and "every iPad" adapter, with one caveat regarding older model iPad minis. The Blockhead not only allows your Apple charger to squeeze into tight spaces, it also changes the power adapter's center of gravity so it's not prone to yanking itself out of the wall under its own weight. In other words, Blockhead fixes all that is wrong with the power adapter's original design.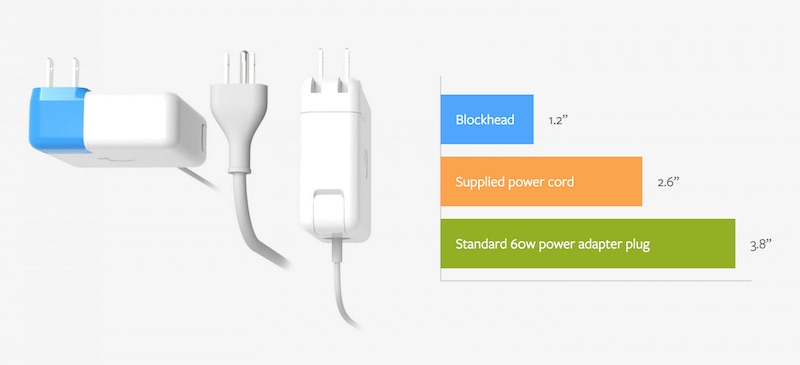 If you need this in your life, one adapter costs $19.95 (or you can get two for $34.95).