MAC is collaborating with Puma, so now your lipstick can match your brand new sneakers
Puma has been going hard with its fashion and beauty collaborations this year — much to everyone's excitement. This iconic shoe brand is not afraid of going out on a limb and partnering with creative, unexpected, and unique brands that bring us lovely new products. Who can forget the adorable Puma x Hello Kitty collaboration from earlier in the year? It was flying off the shelves. If you liked that, wait until you hear the latest: Puma and MAC Cosmetics are collaborating on a shoe collection.
Now you can match your makeup to your sneakers, just in time for all your glorious warm weather looks. Not to be outdone by Puma, MAC has also been working hard on multiple collaborations this year, like the MAC x Jeremy Scott mixtape-inspired collection that recently debuted. Both of these brands are at the top of their games, are experienced with collaborations, and know what fans want out of these kinds of partnerships.
The MAC x Puma collection will feature three gorgeous special-edition suede sneakers in hues inspired by MAC's most beloved and legendary lipsticks: Lady Danger, Créme d'Nude, and Sin.
You can already get each of these lipsticks online for $18.50, and the MAC x Puma sneakers will be available in May.
You'll be able to shop them online and in Puma stores.
Want to take a closer look at these gorgeous, perfectly hued sneakers?
1Lady Danger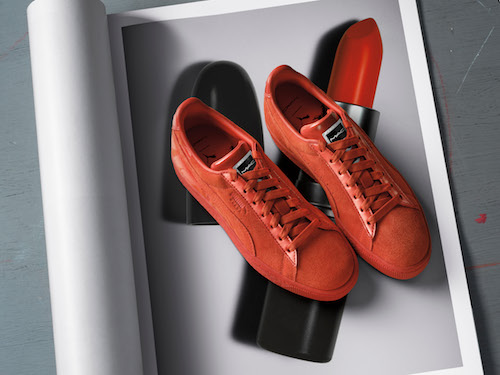 A vivid bright coral red sneaker inspired by the matching matte lipstick.
2Créme d'Nude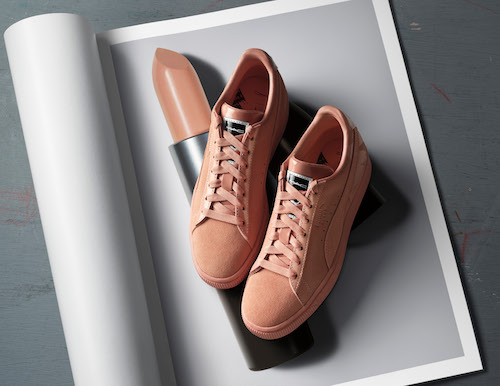 A pale muted peach beige accompanied by its cremesheen lipstick counterpart.
3Sin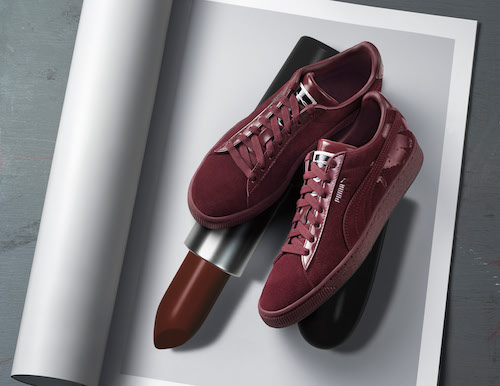 A deep dark blue red reminiscent of the famous matte lipstick.
Keep those eyes peeled because come May, everyone's going to want to get their hands on these gorgeous new kicks.